Anime Underground
12 Quality Anime Series You Can Binge Watch On Netflix Tonight

Updated March 24, 2020
25.9k votes
9.1k voters
587.3k views
11 items
List Rules Vote up the pretty good adult anime that you're going to binge right after this.
Anime for grown-ups can be a little hard to come by for the adult fan, but thankfully Netflix has acquired a pretty good mixture of series and films with more mature themes and complex plotlines. Violence, profanity, and sexuality are all on display in the following series, making them bad anime for kids, but totally worth checking out for adults.
They may not be the best of the best, but they're definitely not the worst of the worst. Some, like Kill la Kill, are successful in many ways but can be too wacky for the average fan to enjoy. Others stick too closely to genre convention, but throw in a few original concepts or characters that make them a pretty good watch. Like these decidedly average ghost films, horror movies, and horror anime series, these shows are perfect for that comfortable Saturday night when you're trying to find something watch and just want to take it easy.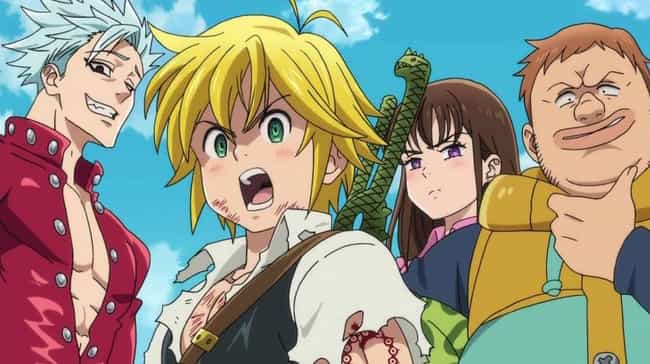 The Seven Deadly Sins is a thoroughbred shonen series with ample fan service and energetic fights. If you're in to that sort of thing, it promises non-stop entertainment. What holds this anime back from being more than just "pretty good" is how familiar the plot is.
It explores very common themes and tropes present in the shonen-adventure genre, following a band of misfit companions on their journey to find those who can restore balance to the kingdom. Despite its simple and rather formulaic plot, the series shines when it comes to characters. They are multidimensional, amusing, and charismatic, breathing a lot of life into the series with their backgrounds and goals. The show is colorful and fun, and it doesn't try to be anything more than what it is.
The Fate series has some of the best action sequences in anime, with creative, innovative fighting choreography illuminated by vivid animation. The battles are definitely one of the strongest aspects of Unlimited Bladeworks, a mixture of magic and might setting it apart from other series.
This installment falls short, however, in the plot department. It sounds really cool (it's a high-fantasy all-out war for the holy grail), but it ends up being rather average and predictable. This isn't to say it lacks entertainment. The cast of characters is large, and varied in their personalities as well, which make for compelling interactions and good comedy. The protagonist Shirou is a largely generic hero, but as a result he's accessible to viewers, and his alliance with Rin makes you root for him. Overall, the series packs a lot of punch, and certainly gets you excited about the franchise as a whole.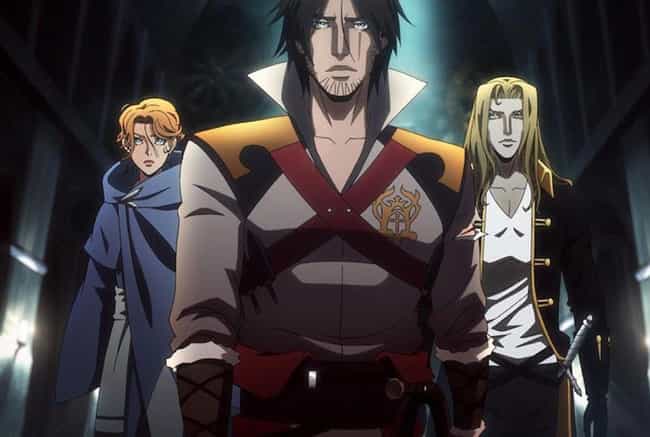 Many people who grew up playing the Castlevania video games were surprised when Netflix decided to produce an anime series that fleshed out the lore. Though the first season is only four episodes that span 80 minutes, it is one hell of a bloody time. You bear witness to Trevor Belmont and his struggle against Dracula.
The anime itself is a bit poorly paced, but will definitely keep you engaged for its short run.
Kill la Kill is a wild ride by Studio Trigger (who seem to specialize in wonderfully wacky stories, like Space Patrol Luluco), but its intensity is both its draw and its potential setback. Kill la Kill is unique in premise and animation, and it celebrates female protagonists in a positive way, something sorely needed in anime.
The over-the-top antics of the characters, however, can cross into the obnoxious. It's loud and unapologetic (just take a look at their outfit transformation above for a quick glimpse), and it may not be the most coherent series, but it's an experience worth giving a shot.