award shows

Pretty Good Oscar Bait Movies

669 votes
151 voters
3.7k views
19 items
Follow
Embed
List Rules Vote up the Oscar bait movies that have you saying "meh" the least.
Every year, Hollywood holds its collective breath to find out which films, actors, directors, and more will be awarded for their work in the previous year at the Academy Awards. The film industry's obsession with awards and prestige led to the creation of an entire genre of films catered specifically to garnering such accolades, Oscar bait films. The glut of such pictures resulted in a bizarre class structure, at the top of which you have Oscar winning classics, at the bottom of which you have god-awful catastrophes like J. Edgar, and in the middle you have pretty good Oscar bait movies, some of which may have even won a trophy or two.
Mediocre Oscar bait films are okay movies that failed to live up to awards season ambitions but are still worth checking out. These films probably didn't win any major awards (okay, The Revenant won some big ones, but come on), but that doesn't mean they aren't decent prestige pictures. Those films that fail to win, or even get nominated for, awards and have no value beyond being awards bait often get lost in the crevices of time. Not all these movies deserve such a fate, as is the case with the so-so awards bait pictures worth watching on this list.
Imagine the executive drooling over the pitch - "It's Ocean's 11 in World War II!"
The Monuments Men was George Clooney's attempt to become a two-time Academy Award nominated director (remember Good Night, and Good Luck?); with a cast loaded with award-winners, it looked to be a good bet. Alas, the picture, which tells the story of Allied soldiers trying to preserve some of Europe's most prized artistic treasures amidst the death and destruction of World War II, didn't resonate with the Academy.
Neither critics nor audiences bought into The Monuments Men, but it's not a bad way to spend a few hours. It tells the true story of men and women who put their lives on the line to conserve culture and art, and features very charming stars and an air of authenticity in character and place that brings Europe in World War II to life on the screen.
Also Ranked
#67 on The Best Films Directed by Famous Actors

Agree or disagree?
see more on The Monuments Men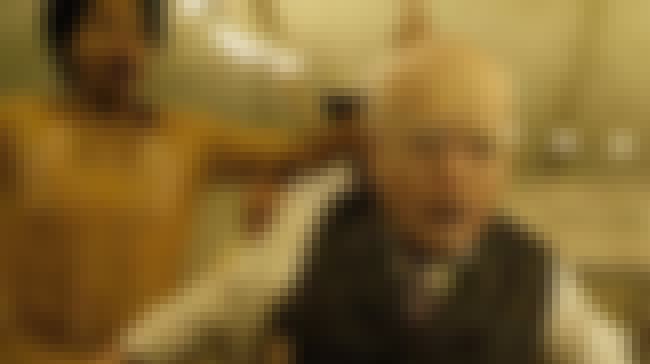 The Curious Case of Benjamin Button, released in 2008, tells the story of a man who ages backwards. It had some Oscar success (winning for Best Art Direction, Best Makeup, and Best Visual Effects), but considering that it was nominated for 13 and only took home minor awards was certainly a disappointment for director David Fincher and stars Brad Pitt and Cate Blanchette.
While Benjamin Button didn't perform as well on its big night as many hoped it would, it got relatively positive reviews across the board. Todd MacCarthy of Variety called it a "richly satisfying serving of deep-dish Hollywood storytelling." Which is kind of a dumb thing to write. You're reviewing a movie, Todd. Stop with the food metaphors.
Also Ranked
#89 on List of Movies Like Inception
#52 on The Top Tearjerker Movies That Make Men Cry
#49 on Live Action Films with the Best CGI Effects
#55 on Movies That Should Be Made Into Broadway Musicals

Agree or disagree?
see more on The Curious Case of Benjamin Button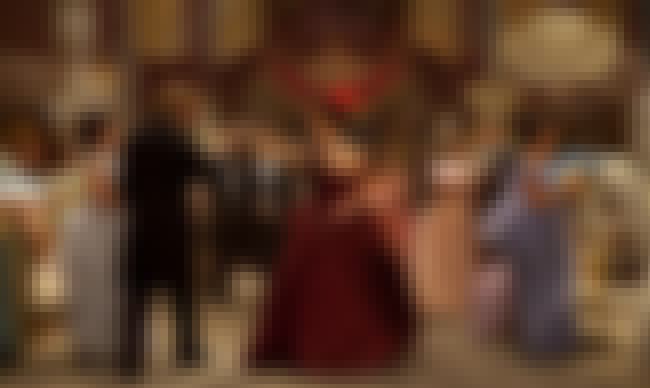 There have been almost 20 adaptations of Anna Karenina made all over the world and across numerous decades, though only one was written by Sir Tom Stoppard OM CBE FRSL, famed playwright and winner of an Oscar and four Tonys.
Directed by Atonement's Joe Wright and starring Keira Knightley, Jude Law, and future Oscar winner Alicia Vikander, 2012's Anna Karenina got four Oscar Nominations but only took home Best Costume Design. It earned $70 million at the international box office on a purported production budget of around $45 million; not a great showing.
The Achilles heel of the film is also its greatest selling point - it's so highly stylized as to be like nothing you've ever seen and so Brechtian as to alienate viewers from the emotional lives of the characters and, therefore, the point of the story. It's most certainly worth watching, as all the talent involved behind and in front of the camera turns in mesmerizing performances. Unfortunately, those performances aren't all on the same page, and the whole thing never quite clicks.
Agree or disagree?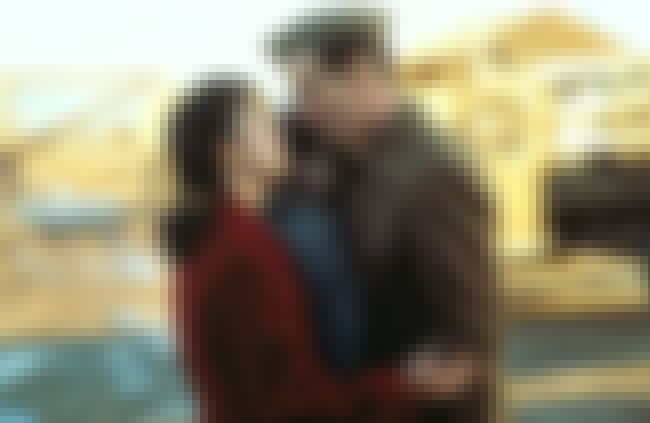 Not to be confused with Come and See, one of the most stunning and soul-destroying films you're likely to ever see, Come See the Paradise tells the story of Japanese-Americans in the wake of the attack on Pearl Harbor. Though well-received, it was a box office disaster, earning a paltry $947,306.
Yet all of this is somewhat beside the point. Come See the Paradise was named the most Oscar bait movie of all time by UCLA professors Gabriel Rossman and Oliver Schilke in a paper published in the American Sociological Review in 2014. Why? It's a period piece, it concerns racism, it's about World War II, it takes place in Hollywood/Los Angeles, and the protagonist, a white man drafted into war while his Japanese-American wife and child end up in an interment camp, is a film projectionist. It was directed by Alan Parker, whose credits include Mississippi Burning and Midnight Express, and released two days before Christmas, when all the most Oscary movies come out.
Is it great? No. Will it blow your mind? Nah. But pretty good? Damn straight.
Also Ranked
#36 on The Biggest Oscar Bait Films of All Time

Agree or disagree?
see more on Come See the Paradise