Weird History Pretty Good World War II Movies

507 votes
161 voters
7k views
17 items
Follow
List Rules Vote up the pretty good World War II movies you're most likely to recommend to friends.
World War II has been mined so aggressively by filmmakers you'd expect the mine to have collapsed and been deemed unsafe for human habitation decades ago. Yet the war was so extensive, involved so many countries, continents, and people, and so thoroughly impacted the shaping of contemporary global society, the pull of its tractor beam is impossible to resist for those on the prowl for potent human drama. You've no doubt seen the cream of the crop of World War II movies, pictures like The Bridge on the River Kwai, The Guns of the Navarone, The Great Escape, Rome, Open City, Saving Private Ryan, The Human Condition, and Army of Shadows. If you're hankering for more but aren't sure where to start, take a look at the pretty good World War II movies on this list.
Lesser known war movies aren't necessarily bad war movies. There are plenty of classic Japanese World War II movies you've never seen simply because you don't seek out old Japanese movies (check out Harp of Burma and Fires on the Plain). So don't immediately dismiss some of the forgotten World War II movies on this list just because you've never heard of them. They're all decent WWII movies, despite middling reputations and a distinct lack of cultural capital. If you've seen the classics and need a few more WWII movies worth seeing on your to-watch list, this list's for you.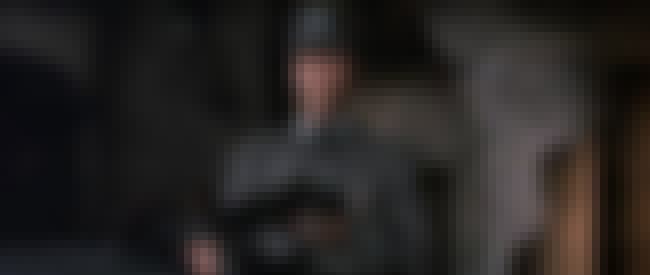 A daring men-on-a-mission movie about an Allied squad led by Clint Eastwood breaking into an impenetrable Nazi fortress to rescue a captured general, Where Eagles Dare is B-picture adventure fare through-and-through. If you think that sounds fun, you're absolutely right. However, the plot takes a rather strange left turn involving a mole hunt that throws one-too-many monkey wrenches into the story. It's a good time, but a more streamlined narrative would have made it much better.
Also Ranked
#49 on The Best War Movies Ever
#78 on The Best Movies of the '60s
#18 on The Best Movies Starring Clint Eastwood

Is this one of the best?
see more on Where Eagles Dare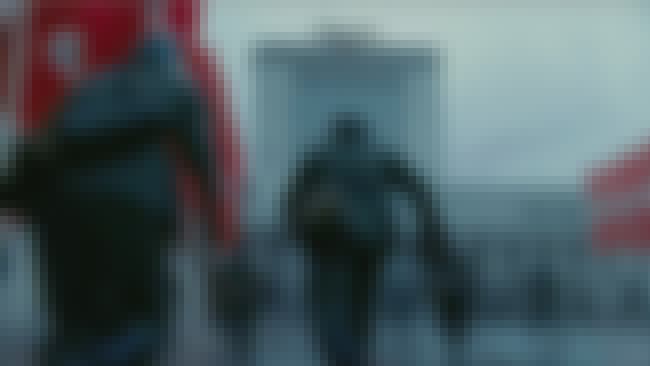 Bryan Singer's underrated WWII thriller Valkyrie chronicles the true story of a group of high-ranking Nazi officers who tried to assassinate Hitler and stage a coup to take control of Berlin and make peace with the Allies. It's a taut film that effectively relates history through harrowing drama. However, much of the "why" is left unexplained. Valkyrie hopes you know Hitler is bad (he was, in case you're doubting that), and uses this accepted wisdom as justification to call the characters into action, despite the fact the true events were far more complicated. Still, the film is very well paced and plays like a great thriller.
Also Ranked
#61 on The Best War Movies Ever
#7 on The Greatest World War II Dramas
#21 on The All-Time Best Tom Cruise Movies

Is this one of the best?
see more on Valkyrie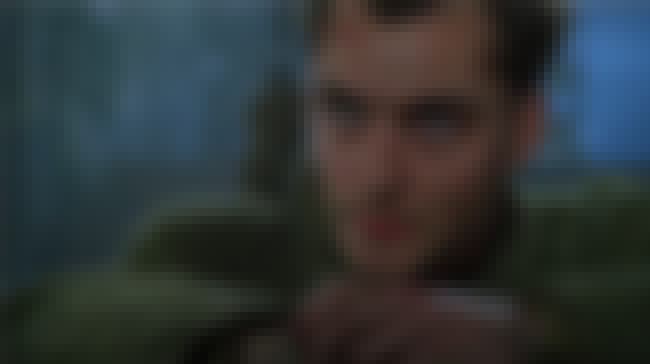 You don't get to see the Russian perspective of World War II very often, so for that alone, Enemy at the Gates is worth a look. It tells the true story of the Battle of Stalingard, as seen through the eyes of a character based on famous sniper Vasily Zaytsev (here called Vassili and played by a very un-Russian fellow called Jude Law).
Enemy at the Gates has fantastic leads in Jude Law, Rachael Weisz, and Ed Harris, but fictionalizes events a little too much. The director also made the decision to have every actor speak in her or his natural accent, which is fantastically disorienting, because it means you've got Russians who sound English and Germans who sound American (and some who speak German, because... why?). What could have been a fantastic, intimate war movie is relatively run-of-the-mill, but still a satisfying experience.
Also Ranked
#21 on The Best War Movies Ever
#13 on The Greatest World War II Movies of All Time
#16 on The Greatest World War II Dramas

Is this one of the best?
see more on Enemy at the Gates
Part of Clint Eastwood's two-film experiment, Flags of our Fathers takes the American perspective of the Battle of Iwo Jima. The Japanese-centric half of the diptych, Letters From Iwo Jima, is a far better movie. There's nothing terribly wrong with Flags of Our Fathers, but it's a fairly conventional war picture full of sentimentality. Its lack of subtlety sometimes feels like pro-American propaganda, but it's a well-made picture, and not bad way to spend a few hours.
Also Ranked
#90 on The Best War Movies Ever
#51 on The Best Movies Based on True Stories
#76 on The Best Native American Movies
#15 on The Best Movies Based on Non-Fiction Books

Is this one of the best?
see more on Flags of Our Fathers