Weird History
A Day In The Life Of Harry And Meghan, The Duke And Duchess Of Sussex

Updated January 8, 2020
36k views
12 items
As the great sage Lorde once said, "We'll never be royals/It don't run in our blood." Still, that doesn't mean we can't dream, and Prince Harry and Meghan (the former Meghan Markle) are the perfect fantasy fodder. Though the details of their private life are pretty much kept under strict lock and key, we can deduce through Meghan's previous comments and the rules of the royal family what a typical day for the golden couple is like - if any day could be typical when you're talking about one of the most famous pairs on the planet.
Coming as a shock to their followers, Prince Harry and Megan announced they would "step back as 'senior' members of the Royal Family and work to become financially independent" at the beginning of 2020. They intend to split their time between the United Kingdom and North America in order to raise their son "with an appreciation for the royal tradition into which he was born" while also providing them room to focus on launching their "new charitable entity."
Though stepping back from royal tradition will be an adjustment for them, it's refreshing to know that what the Duke and Duchess of Sussex do throughout the course of a normal day is perhaps not so different from what "normal" folk do. Sure, neither one is punching a time clock or working four jobs to put food on the table. But they lead full and busy lives, which perhaps means they're not so different from us after all.
Meghan Likes To Get Up Early 
In the past, Meghan has said she prefers getting up early. On her now-defunct lifestyle blog, she once posted, "The morning, as we all know, is that vital time that sets the tone for our day ahead."
She also likes to listen to select music in the morning as she gets ready. Her playlist includes Kimya Dawson, Ingrid Michaelson, Rusted Root, and the Jackson 5. With this music, Meghan wrote, "you'll feel yourself getting energized, rejuvenated, and ready for whatever this big ol' world has to offer you."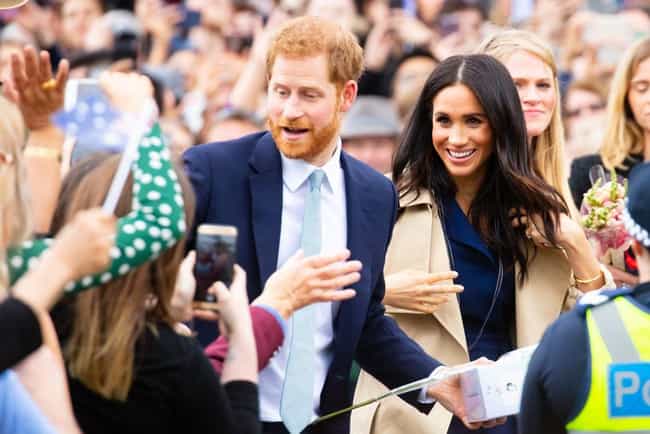 Breakfasts Are Probably Healthy And Might Include Green Juice
The royal couple, following Meghan's lead, likely sticks to healthy, nourishing breakfasts. In the past, Meghan posted to her social media accounts different healthy breakfasts she was having. They included fresh fruit, avocado toast, and gluten-free pancakes.
The couple also might indulge in green juices. "Green juice is a food-as-medicine philosophy for me," Meghan once said.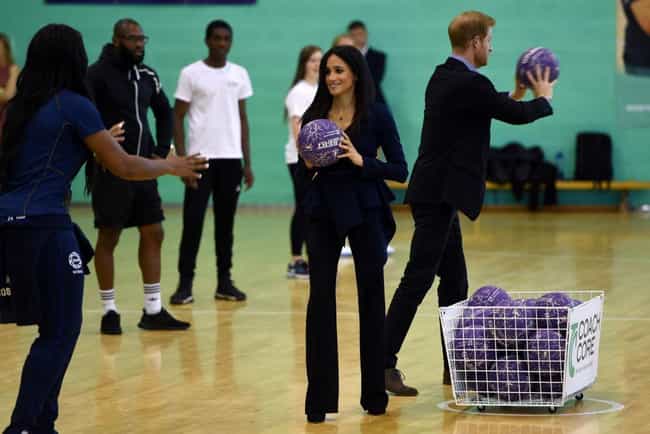 The Duke And Duchess Both Enjoy Exercise
Exercise is likely an integral part of Meghan's mornings. In interviews, she has discussed her love of yoga in particular, which she learned from her mother, a yoga instructor:
My mom was a yoga instructor so that practice is in my blood. I love an intense vinyasa class - and even better if its blasting hip-hop and done in a dark room with candlelight.
Meghan is also an avid runner. Reportedly, she runs weekly on Kensington Palace Green, tucked away from curious onlookers and paparazzi lenses. "I need [running] as much for my head and to clear my head as for keeping in shape," Meghan told Shape.
Harry wakes up early, too, and has been known to work with a personal trainer at 7 am.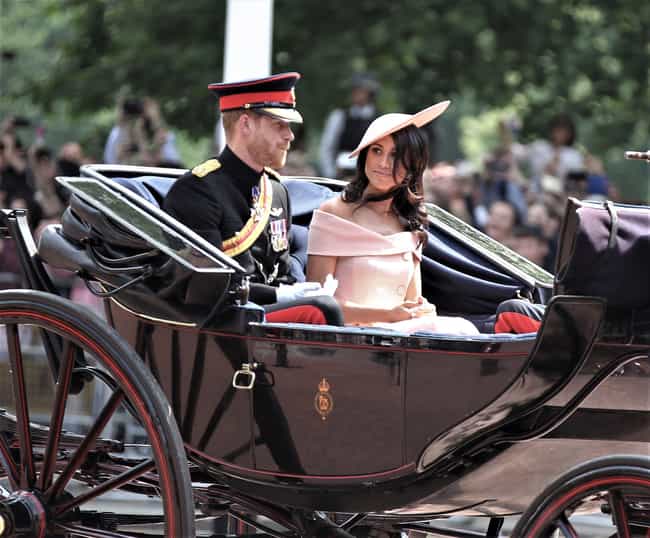 Their Schedule Includes A Lot Of Charity Work
Both Harry and Meghan do a considerable amount for charitable causes. Even before she was a royal, Meghan was involved in humanitarian work. And it's always been a part of Harry's life.
After the couple announced they were expecting, they encouraged the public to donate to one of their preferred charities instead of sending gifts to the royal baby. The Lunchbox Fund, Little Village, WellChild, and Baby2Baby - all nonprofits devoted to children - are among the couple's pet causes.
"Meghan is a true humanitarian," said Lara Dewar of World Vision Canada. "I personally witnessed Meghan's passion to improve the lives of children and know her heart to advocate for the rights of girls - to hear and amplify their important voices."