Entertainment
The Lifetime Movie About Meghan Markle And Prince Harry Is A Trainwreck You Can't Look Away From

Where to start with Harry & Meghan: A Royal Romance, the Lifetime flick about Prince Harry wooing Meghan Markle? It's certainly out there, and that's saying something when you're talking about made-for-TV movies. The film takes the audience for a thrill ride through Meghan Markle and Prince Harry's romance, from their first blind date to their life as an engaged couple. Just don't hold your breath for any mention of the wedding or its weird merchandise – that comes later.
The Prince Harry Meghan Markle Lifetime movie really has to be seen to be truly experienced. But, if you can't bring yourself to watch, then you should at least read about all the crazy moments you're missing. This is a movie that features hot royal men, Princess Diana as a lion, and some of the strangest dates you'll ever see.
Princess Diana Appears As A Lion During Times Of Crisis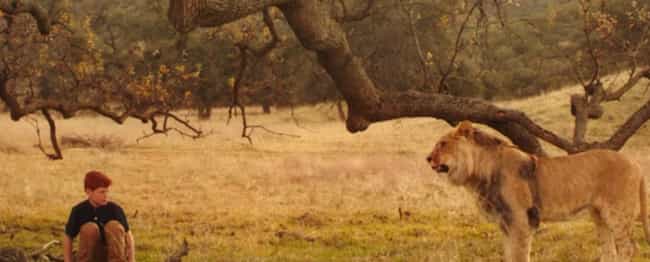 Harry goes through some extreme emotions in Africa in the film, once just after his mother's funeral and again following a fight with Meghan. Each time Harry runs away to rage in private – only to be approached by a lion. According to the movie, the lion represents Princess Diana, reaching out to Harry from beyond the grave to give him strength.
The Script Was Written In Two Weeks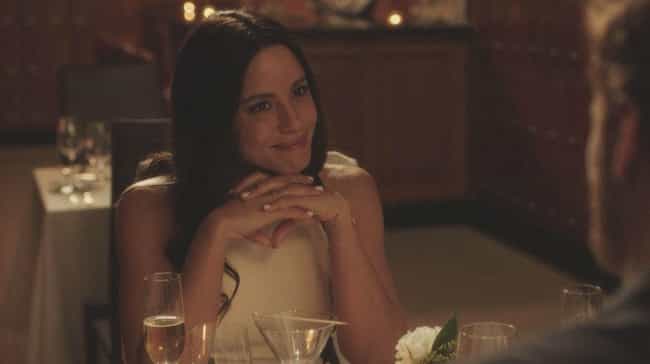 Plenty of movies get rushed into production, but very few feature-length scripts are written in two weeks. A Royal Romance was, though, and according to screenwriter Scarlett Lacey, there was no other choice. She was asked to write the script in November 2017; the film was scheduled to shoot at the end of January 2018.
Lacey told Entertainment Weekly, "The day after the announcement of the engagement, I got the call from Lifetime. We started writing in December and we finished writing in January."
Royal Officials Weren't Happy About The Sex Scenes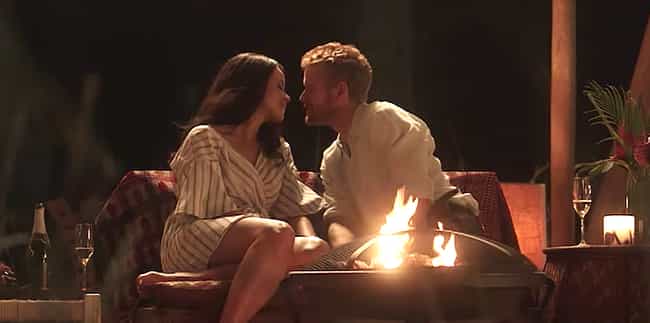 Harry & Meghan: A Royal Romance may be TV-PG, but it's pretty steamy when Meghan seduces Harry after a day in Botswana. According to the film's director, the royal family was none too pleased with the scene, saying that the palace was "seriously worried" about it.
The film also shows Harry and Meghan in bed in various states of undress, but none of those scenes heat up the audience the way being in Africa apparently heats up our two leads.
Yes, The Film Opens With Harry And Meghan As Children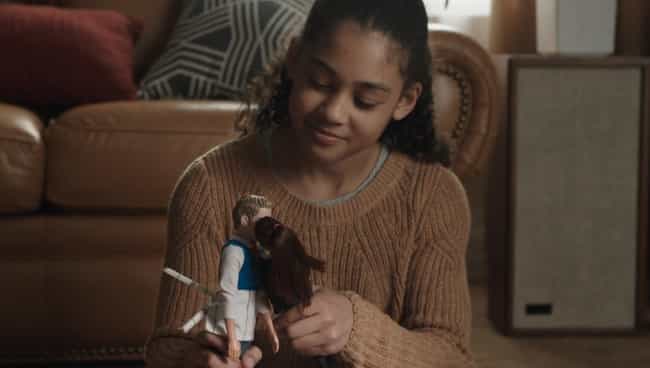 Like many films "based on a true story," the opening minutes of A Royal Romance portray Harry and Meghan as children. Meghan, the fledgling activist, is shown speaking up about a sexist dish soap commercial on TV. Harry is shown walking behind Princess Diana's casket and going on a miserable trip to Africa. In a particularly jaw-dropping moment, he pushes his father's rifle away as he fires at a lion.