Weird History
Princess Alice of Battenberg's Real Life Was Even More Dramatic Than What You Saw On 'The Crown'

Updated November 27, 2019
15.7k views
12 items
Alice of Battenberg, mother to Prince Philip, Duke of Edinburgh, and mother-in-law to Queen Elizabeth II, was very much like the figure depicted in Season 3 of The Crown. She was born in Windsor Castle, spent much of her life living in Greece, and was generally regarded as a kind soul.
Alice of Battenberg lived many lives during her 84 years - she was wife to Prince Andrew of Greece, an exiled princess in Paris, a rescue worker during WWII, and a nun. She was born deaf and spent time in an asylum, just as the show indicates, but there are many more details about her fascinating life and her family that veer away from - and enhance - what The Crown would have you believe.
back to page 1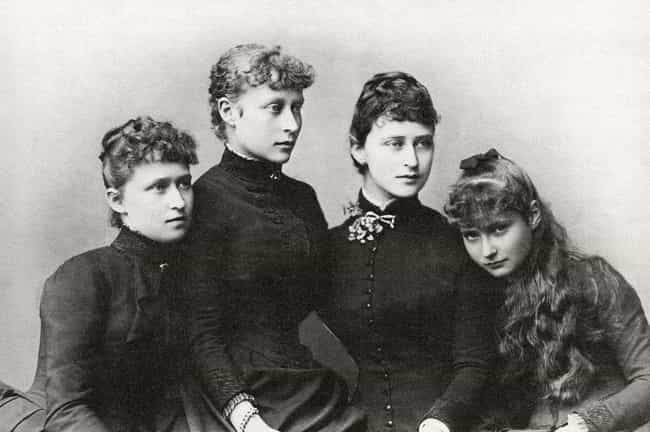 Two Of Her Aunts Were Slain During The Bolshevik Revolution
As Alice, her husband, her children, and her extended family by marriage were forced from Greece, two of her aunts who had married into the Romanov royal family in Russia met even darker fates.
Alice's mother's sisters, Elizabeth and Alix, had married two sons of Grand Duke Sergei Alexandrovich (the son of Tsar Alexander II) and Tsar Nicholas II, respectively.
Nicholas II took the throne in Russia in 1894, the same year he and Alix wed. When she married Nicholas, Alix entered the Russian Orthodox church and took the name Alexandra Feodorovna. As the Empress of Russia, Alexandra birthed four daughters and, after her son, Alexei, was born in 1904, consulted with Grigori Rasputin to treat the young boy's hemophilia . While Tsar Nicholas II was fighting during WWI, Alexandra tended to matters of state as her son's regent, employing Rasputin as her advisor. Alongside her German lineage, this was one factor that prompted animosity toward Alexandra in Russia, although the political upheaval of the Bolshevik revolution sealed her fate as well as those of her children and her husband.
Elizabeth married Sergei Alexandrovich in 1884 and, after her husband was slain in 1905, the devout Grand Duchess devoted her life to the service of others. In 1909, Ella, as she was also known, sold all of her possessions and founded the Convent of Sts. Martha and Mary to provide care to those in need in Moscow.
In early 1917, Tsar Nicholas II abdicated the throne and a provisional government led by Alexander Kerensky assumed control of Russia. Later that same year, Vladimir Lenin and the Bolsheviks unseated the provisional government and formed their own, a move that prompted a civil conflict among Bolshevik factions. In the midst of the conflict, Tsar Nicholas II, his wife, and his children were all first held under house arrest but, in July 1918, were slain by Bolshevik authorities .
Ella was slain by the Bolsheviks soon after.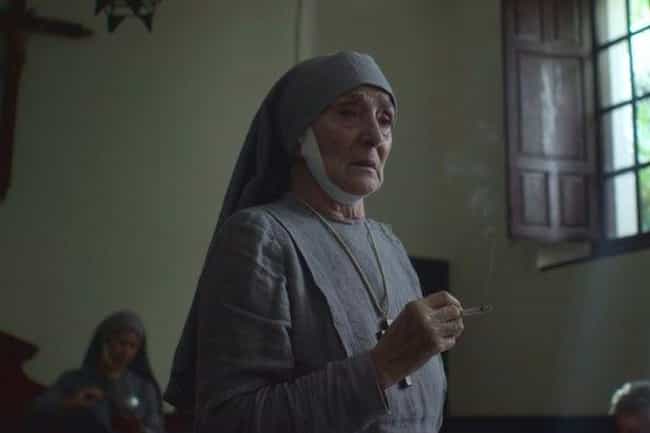 She Was Committed To A Sanitarium Where She Underwent "Treatment" For Schizophrenia
When family members were told that Alice was in a "quite abnormal state mentally and bodily" in 1930, they intervened and sent her to a sanitarium near Berlin. Run by Dr. Ernst Simmel, a colleague of Sigmund Freud, the Tegel sanitarium employed psychoanalytic techniques and, after meeting with Alice, Dr. Simmel diagnosed the Princess as "paranoid schizophrenic" with a "neurotic-pre-psychotic libidinous condition."
To address Alice's conditions, Simmel consulted with Freud. The latter suggested exposing Alice's "gonads to X-rays, in order to accelerate the menopause," a treatment that would quell her libido. According to Simmel, Alice believed she was in physical relationships with religious figures, including Christ, and after a few sessions, this began to abate. It's unclear if Alice was ever consulted about her treatment.
As Alice's health showed signs of improving, she wrote to her daughter that she believed she would be able to go home soon. She was allowed to take day trips in Berlin and, after several weeks, she began to wonder why she was still there. She left on her on accord in April 1930, eight weeks after entering treatment.
She Sent Philip To Live In England And Resided Separately From Her Husband, Only Seeing Him At Their Daughter's Funeral In 1937
Alice's time at the sanitarium in 1930 caused a rift in her marriage and, after she returned home, her lack of improvement, from Andrew's perspective, was still alarming and frustrating. Andrew spoke to Alice's mother and found more doctors for the Princess to meet with and, in May 1930, Alice was again committed, this time at Kreuzlingen in Switzerland. Once Alice went back into treatment, it signaled the end of her time living with Andrew.
Through the 1930s, Andrew and Alice had minimal contact. Decisions about Alice's health now fell to her mother, Victoria, and Andrew spent his time in Paris, German, and southern France. Alice's daughters - Cecilie, Sophie, and Theodora - were both engaged to be married and living on their own but Philip, still a young boy. As a result, Philip was sent to England where he was cared for by Victoria and various aunts and uncles, including Alice's brother, George, who served as Philip's legal guardian.
On occasion that brought Andrew and Alice together was the funeral of their daughter, Cecilie. Shown in season two of The Crown, Cecilie and her family perished in a plane crash in 1937 when, amid heavy fog, their aircraft flew into the chimney of a brickworks' factory.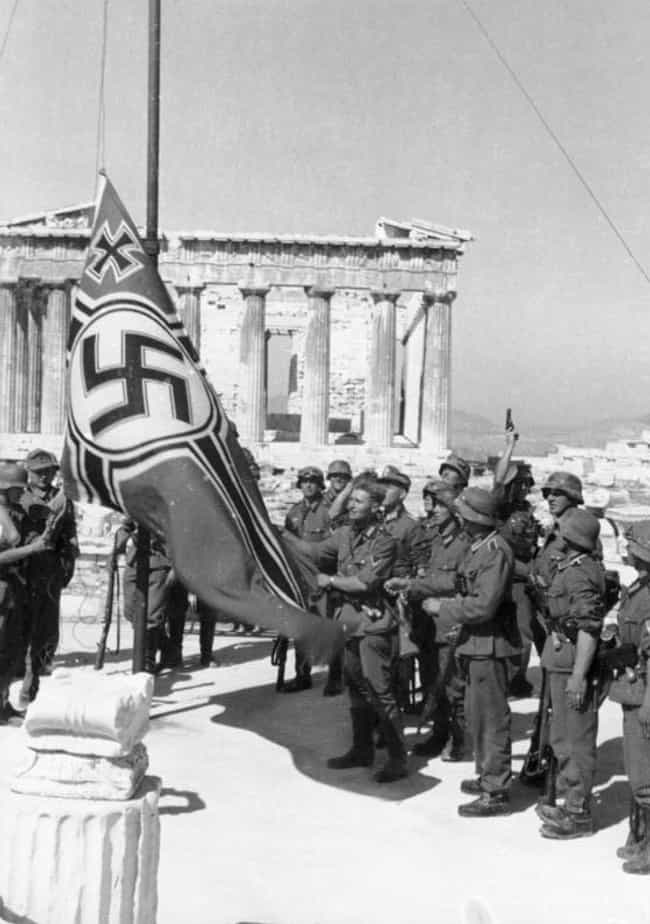 When The Third Reich Occupied Greece, She Helped Jews Escape And Treated Sick And Injured Casualties
Alice returned to Greece during the late 1930s, residing in an apartment rather than royal accommodations. With the Axis Power occupation of Greece in 1940 and 1941, the royal family fled (they'd been reinstated in 1935), but Alice stayed to revisit her work with the Red Cross. She also worked in soup kitchens and found aid for orphaned children, doing whatever she could to alleviate suffering among the Greek populace.
Because all of Alice's daughters had married German men and she, herself, was of German blood, it was believed she would be sympathetic to the German cause. In spite of any internal conflicts she may have had, Alice worked against Germany, even hiding Jews from Hitler's followers. After the passing of Haimaki Cohen, a friend of the royal family and former member of parliament, Alice took in his widow, Rachel, and two of their five children. It was only with Alice's assistance that the Cohens escaped the grasps of the Gestapo and remained safe until the liberation of Athens in October 1944. According to Philippe Cohen, a descendent of the family, "We all owe our existence to the courage of Princess Alice."
The connections between Alice, her family, and Germany ultimately caused tension for her and her children. Philip served in the British navy during WWII while two of her daughter's husbands were in officers under the Third Reich.