Colleges
Princeton Review's List: The Most Beautiful Campuses 2014-15

The most beautiful college campuses 2015, ranked by genre experts The Princeton Review. Can an idyllic campus set beside an ocean, between rolling hills, or amid colorful trees increase a student's happiness while walking from class to class? Well, we don't know, but it certainly couldn't hurt. PR's list, posted to their site August 4, 2014, ranks the most beautiful campuses in the U.S. The top 10 spots on the list went to: 1. Colgate University (Hamilton, NY), 2. Pepperdine University (Malibu, CA), 3. Rhodes College (Memphis, TN), 4. Sweet Briar College (Sweet Briar, VA), 5. Scripps College (Claremont, CA), 6. Rollins College (Winter Park, FL), 7. Southern Methodist University (Dallas, TX), 8. Ole Miss (University, MS), 9. Princeton University (Princeton, NJ), 10. Florida Southern College (Lakeland, FL).
Compare the 2014-15 Princeton Review list with our Ultimate List of the most beautiful campuses, and check out this list of the most expensive colleges.
Ranker may collect a commission from links on this page.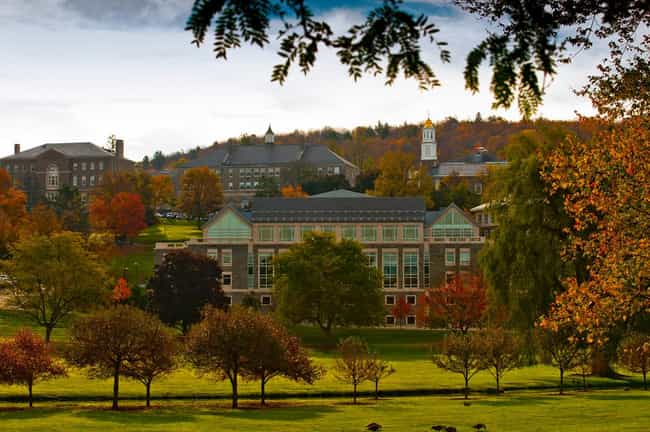 Colgate University is a private liberal arts college located in Hamilton Village, Hamilton Township, Madison County, New York, United States. Colgate has 54 undergraduate concentrations that culminate in a Bachelor of Arts degree. The student body comes from 47 states and 42 countries. In its 2013 edition, U.S. News and World Report ranked Colgate as the 18th best liberal arts college in the country. Colgate ranked 13th on the Forbes' top liberal arts colleges list in 2013, and 36th overall in the 2013 edition of "America's Top Colleges" from Forbes.com. It is also listed as one of thirty Hidden Ivies and as one of Newsweek's "New Ivies". In 2014, Princeton Review ranked Colgate as the Most ...more on Wikipedia
School type: Private university
Location: Hamilton, New York, United States of America
see more on Colgate University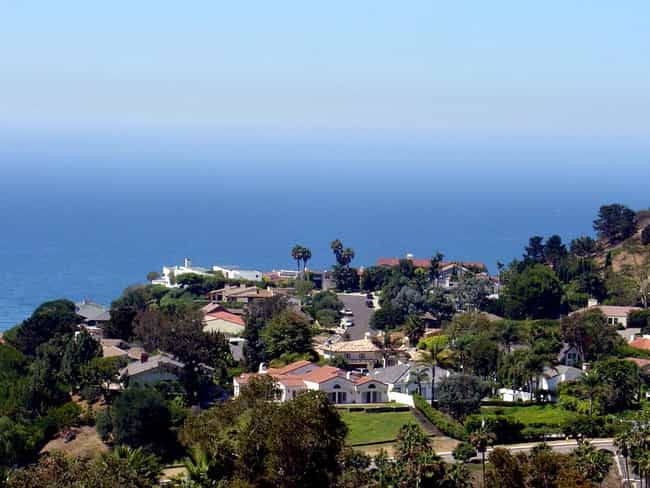 Pepperdine University is a private, nonprofit, coeducational research university affiliated with the Churches of Christ. The university's 830-acre campus overlooking the Pacific Ocean in unincorporated Los Angeles County, California, United States, near Malibu is the location for Seaver College, the School of Law, the Graduate School of Education and Psychology, the Graziadio School of Business and Management, and the School of Public Policy. Courses are taught at the main campus, six graduate campuses in southern California, and at international campuses in Germany, England, Italy, China, Switzerland and Argentina. The Ed.D. program in Organizational leadership, has held international ...more on Wikipedia
School type: Private school
Location: Malibu, California, United States of America
see more on Pepperdine University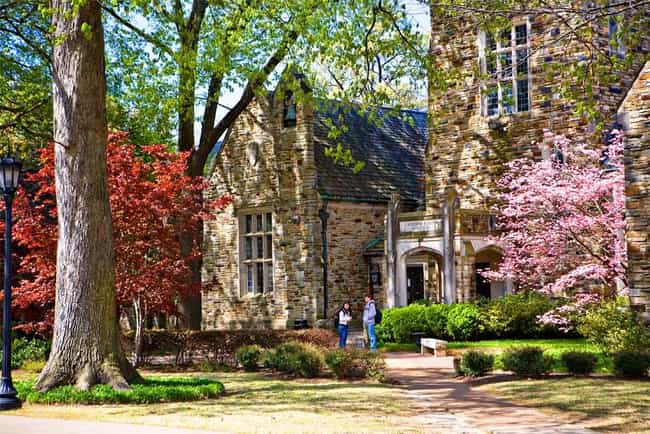 Rhodes College is a private, predominantly undergraduate, liberal arts college located in Memphis, Tennessee. Affiliated with the Presbyterian Church, Rhodes is accredited by the Southern Association of Colleges and Schools and enrolls approximately 1,800 students. ...more on Wikipedia
Location: Memphis, Tennessee, United States of America
see more on Rhodes College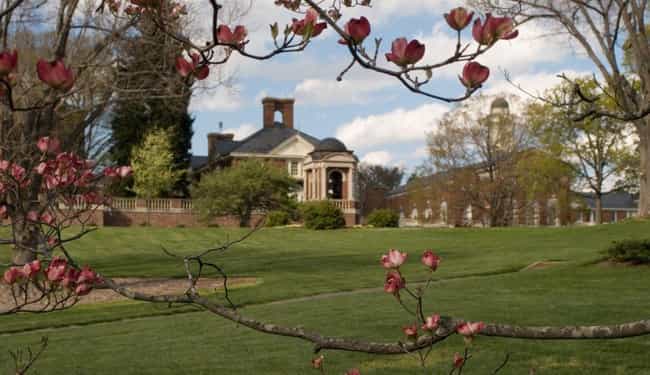 Sweet Briar College is a women's liberal arts college in Sweet Briar, Virginia, United States, about 12 miles north of Lynchburg, Virginia. The college is on 3,250 acres in the foothills of the Blue Ridge Mountains, on the former estate of the college's founder, Indiana Fletcher Williams. Sweet Briar was established in 1901 as the Sweet Briar Institute and opened its doors in 1906. Known as Sweet Briar College, the school is accredited by the Southern Association of Colleges and Schools Commission on Colleges to award the Bachelor of Arts, Bachelor of Fine Arts, Bachelor of Science, Master of Arts in Teaching and Master of Education. On March 3, 2015, the college announced that it would be ...more on Wikipedia
School type: Private university, Private school
Location: Sweet Briar, Virginia, United States of America
see more on Sweet Briar College