Photo: Parma Police Department
Unspeakable Crimes

Murder, They Wrote: Times Prisoners Killed Their Pen Pals

Prison is lonely, to say the least. So, it isn't too uncommon (or outlandish) when inmates decide to connect with pen pals on the outside. It might be hard to believe that a person would choose to get in touch with a stranger behind bars, but in fact a quick search on the Internet will show you that writing to prisoners is anything but an obscure hobby and that there are many programs to facilitate these unusual connections.
But what happens when an inmate gets out and wants to take the relationship to the next level? Sometimes these relationships might have a positive ending or simply fizzle out, however, as evidenced by the examples below, the outcome can also be disastrous. Unfortunately the possibility of friendship isn't enough to stop some prisoners from swearing off their criminal—and even homicidal—pasts.
Thomas Knuff Allegedly Stabbed His Pen Pal And Her Boyfriend In The Neck After Being Released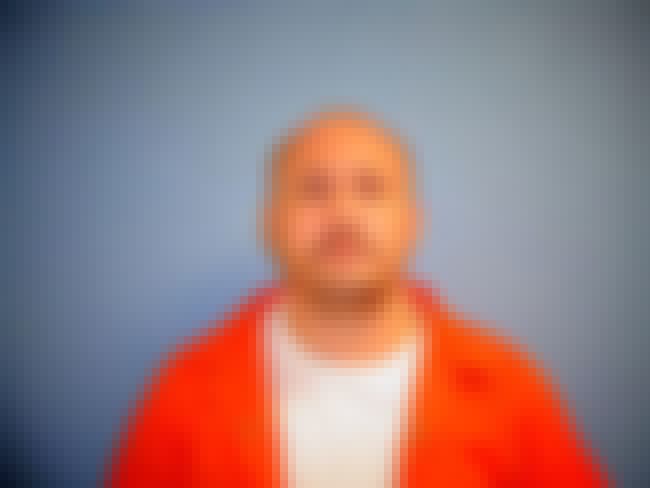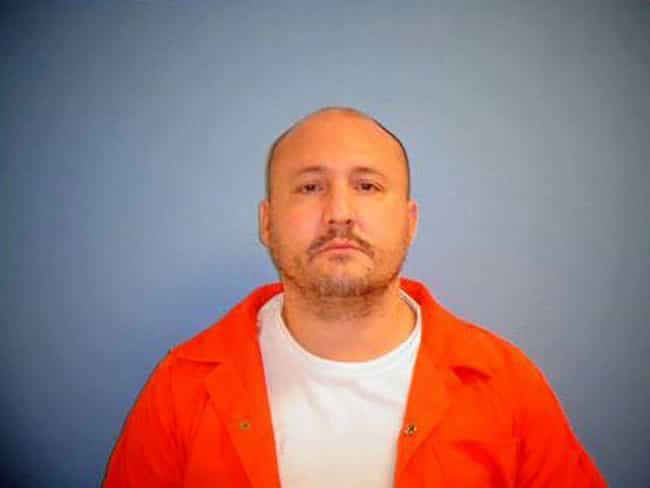 Thomas Knuff, 42, is accused of fatally stabbing Regina Capobianco, 50, and her boyfriend, John Mann, 65, at Mann's Parma Heights home sometime in early May 2017. Authorities have stated the pair were stabbed several times in the neck and shoulder but were not discovered until June 21.
Knuff connected with Capobianco through a prison pen pal program in 2005. He supposedly carried out the double homicide a mere month after serving a 15-year sentence for aggravated robbery. The couple first picked up Knuff from the Lorain Correctional Institution on April 11 and took him to Mann's residence. Officials told Inside Edition that the pair were dead a month later.
Knuff was arrested on May 31, after police tied him to a series of break-ins at hair and nail salons. In late July, the ex-con was indicted on a slew of charges, including aggravated murder with capital specifications, and is currently being held on a $50 million bond. Cleveland.com also reported that prosecutors have announced they plan to seek the death penalty.
David Goodell Killed An Ex-Flame Then Drove Around With Her Body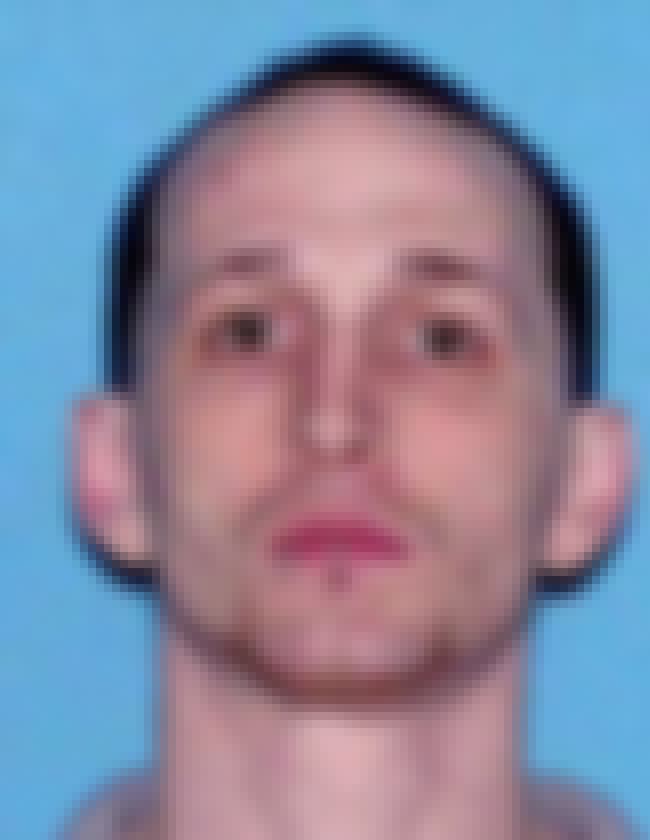 In August 2010, David Goodell escaped from a halfway house in Newark, New Jersey, and killed Viviana Tulli, a former girlfriend. Goodell was previously imprisoned in October 2008 for attacking an ex-girlfriend and a policeman. Eleven years his junior, Goodell met Tulli when she was 16 and continued a relationship through letters.
Goodell claimed he faked a seizure at the halfway house, allowing him the opportunity to link up with Tulli at a friend's home. It was there that he strangled the 21-year-old to death. He then dressed his victim in sunglasses and a hat before placing her in the passenger's seat. He is said to have driven around with the woman's corpse for six hours. Though Goodell attempted to construct a fake crash, the bloodied assailant was apprehended near a school parking lot.
A day after the murder, he requested a picture of Viviana for his cell, according to The New York Times. He also explained how he slit his wrists in the car because he didn't want to go back to jail. Most unsettling, however, is what he revealed to a Times reporter about the depraved act:
"After I killed her, I slept better, I ate better. Because I didn't have to worry about what she was doing. I felt better."
The New Jersey man pleaded guilty to murder charges and was handed a 45-year prison sentence in September 2013.
Convicted Killer Scott Kratlian Traveled Across The Country And Strangled His Elderly Pen Pal
Scott Kratlian, then 46, was found guilty of first-degree murder in the February 2014 death of Harry Major, 82, a retired teacher in Los Angeles. The pair became pen pals while Kratlian was serving a 20-year sentence for manslaughter, according to KTLA. The 1992 case involved Kratlian tying a man's hands and feet together with a belt before battering and burning him, according to documents obtained by the Los Angeles Times.
A parole board initially cautioned against releasing the problem inmate, saying to do so would "undermine respect for the law." Despite this, Kratlian was a free man by Thanksgiving 2013. By February, he had made his way to California and was living with the retiree.
Major had a history of developing relationships with prisoners and providing them with housing, money, and support in return for sexual favors, as another inmate, Joe DiRocco, revealed to L.A. Weekly:
"Harry would tell them, the only way they would stay there is if they had sex with him. That's the rules. He would be very up front with his pen pals."
Kratlian lived with Major for a brief period before strangling him. Police said the convicted killer used the victim's credit cards after the slaying. Family members aware of the pair's relationship directed authorities to Kratlian. He was arrested at a Pasadena treatment center in late February, according to the Times.
In September 2015, a judge sentenced Kratlian to 56 years to life in prison.
Darren Pilkington Pushed His Pen Pal Lover Down The Stairs And Left Her To Die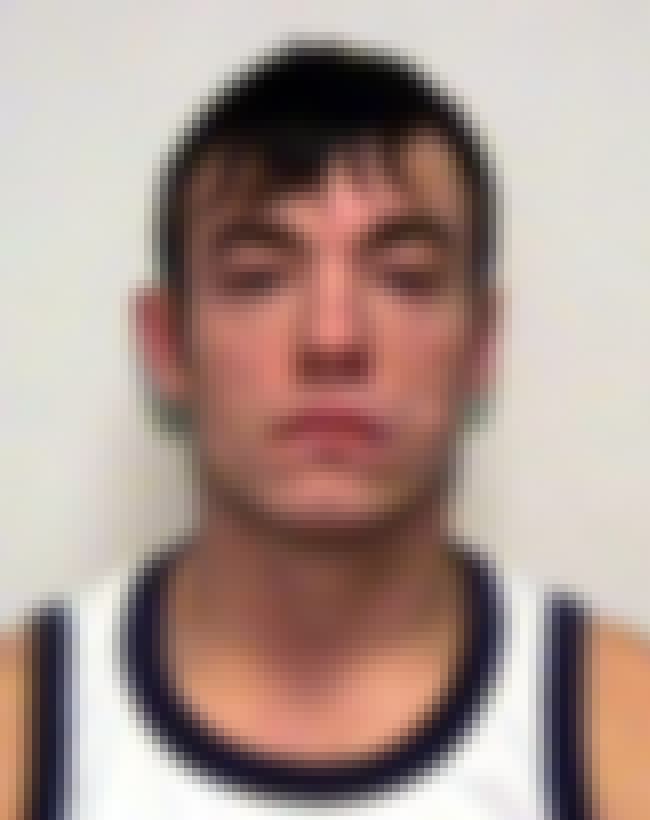 In January 2006, Darren Pilkington, then 24, killed Carly Fairhurst, 19, of Greater Manchester. The pair had been dating for four years at the time. In 2001, Pilkington was jailed on manslaughter charges for fatally punching a man outside a pub. An episode of "Britain's Darkest Taboos" revealed that a 15-year-old Fairhurst started writing the inmate but originally hid it from her parents.
Despite Fairhurst visiting Pilkington every week, the girl's parents remained hopeful that the relationship wouldn't manifest into something real. "We thought it would fizzle out. They're from different backgrounds, it won't last," the Fairhursts told the Daily Mail in 2012.
That didn't happen, however, as the pair started dating and moved in together after Pilkington's release. While the Fairhursts were aware of his infidelity, they didn't know about a pattern of abuse until their daughter died.
Wigan Today reported that Pilkington pushed Carly down a flight of stairs in January 2006. He didn't seek help for his gravely injured girlfriend until the next morning. She died from a fractured skull and brain bleeding a short time later. Carly's death deemed Pilkington a two-time killer and he was sentenced to 10 years behind bars later that year. Despite this frightening label, the 35-year-old was released from prison (once again) in November 2016.