Graveyard Shift
12 Pro Wrestlers Who Starred In Horror Films

Updated January 29, 2020
2.2k votes
500 voters
30.6k views
12 items
List Rules Vote up your favorite performances from wrestlers in horror movies.
Professional wrestlers often make the transition to starring in feature films, and horror films in particular. It's actually not much of a stretch when you think about the skill set required to excel in both. A hulking, charismatic bone-breaker in the ring really just needs some makeup to transform into a terrifying monster straight from your nightmares. Many wrestlers have played horror movie baddies to great acclaim, but others like "Rowdy" Roddy Piper and El Santo have comfortably filled leading roles, too.
If you've ever wondered, "Is there a definitive list of movies with WWE wrestlers in them?" then your search is now over. Here are 12 superstars of the ring, and what can affectionately be called their pro wrestler horror movies.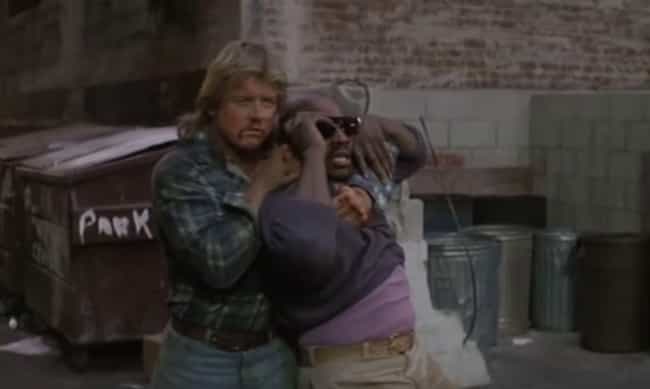 Wrestling Claim to Fame: Known for his kilt and bagpipe intro music, "Rowdy" Roddy Piper is one of the most legendary wrestlers in WWE history. Piper got his start with the NWA, where he competed from 1975 to 1983. Once he switched to the WWE in 1984, he quickly became one of their first big stars. He headlined Wrestlemania I, and also competed in Wrestlemanias II and III. In 1992, he won his first and only Intercontinental Championship belt by defeating the Mountie. Piper was also the host of the popular (and controversial) interview segment "Piper's Pit." He was inducted into the WWE Hall of Fame in 2005.
Horror Films: Piper appeared in several horror movies throughout his acting career, including John Carpenter's They Live (1988), Hell Comes to Frogtown (1988), Legion: The Final Exorcism (2006), Ghosts of Goldfield (2007), and Pro Wrestlers vs. Zombies (2015).
Greatest Cinematic Moment: Piper's starring role in They Live challenged both his acting and fighting abilities. The best moment has to be his back-alley fight scene with co-star Keith David, which drags on for almost six minutes. This film also features his classic one-liner, "I'm here to chew bubblegum and kick a**, and I'm all out of bubblegum." This line wasn't in the script; Piper got it from an old book of one-liners he used for his wrestling interviews.
Age: 64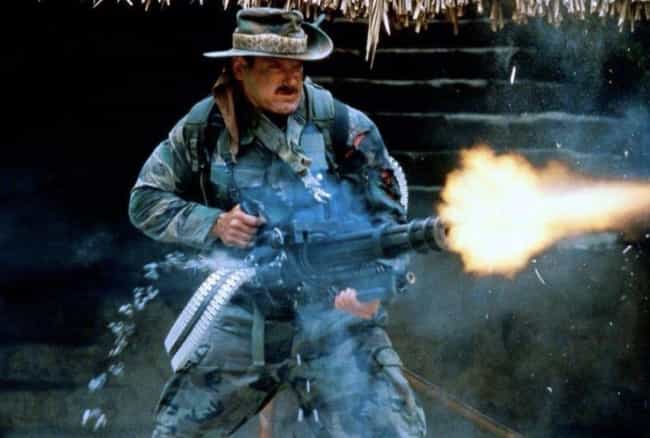 Wrestling Claim to Fame: Jesse "The Body" Ventura has arguably the most eclectic career of any professional wrestler, ever. Before he ever stepped into the ring, he served in the US Navy from 1969-1975, including a stint as a SEAL. After leaving the service, he was a full-patch member of the Mongols Motorcycle Club, and worked as a bodyguard for the Rolling Stones. He made his professional wrestling debut in 1975 in Portland for Pacific Northwest Wrestling before moving to the Minnesota-based American Wrestling Association. Alongside Adrian Adonis, he formed part of the legendary tag-team "East-West Connection." The duo moved to the WWE in 1980, where Ventura would compete until retiring in 1985.
From 1985-1990, Ventura served as an announcer on nearly every WWE broadcast, where he became known for his colorful and sometimes controversial commentary. In addition to wrestling, Ventura has appeared in 16 movies. On top of all that, he's had a successful political career, serving as mayor of Brooklyn Park, Minnesota, from 1991-1995, and the state's governor from 1999-2003. He was inducted into the WWE Hall of Fame in 2004.
Horror Movies: Predator (1987), The Running Man (1987)
Greatest Cinematic Moment: Literally anything he does in Predator, from using a mini-gun nicknamed "Old Painless" to uttering the all-time great one-liner, "I ain't got time to bleed."
Age: 67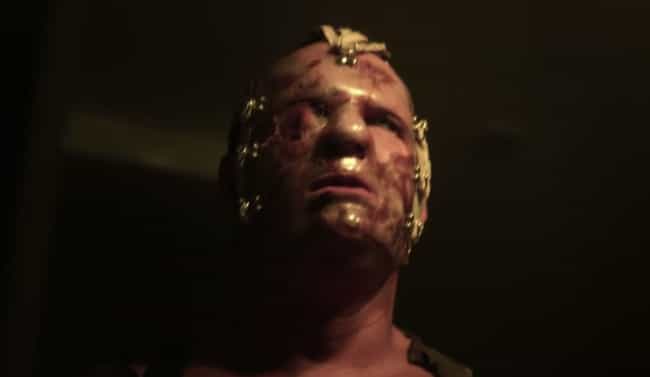 Wrestling Claim to Fame: After beginning his wrestling career in 1992, Glenn Thomas Jacobs joined the WWE as Kane in 1997. Alongside his ringmate the Undertaker, Kane specialized in "inferno matches," where the ring was surrounded by flames and the winner had to set their opponent on fire. Kane is a three-time World Heavyweight Champion and the only person to hold all three world WWE titles (the WWF Championship, the ECW Championship, and the World Championship). He also holds four Royal Rumble records: Most total Rumble eliminations (43 as of 2015), most consecutive appearances in the Royal Rumble (16), most total appearances (18, with 16 under the Kane gimmick), and the quickest elimination of another competitor (1.8 seconds, vs. Santino Marella).
Horror Movies: See No Evil (2006), See No Evil 2 (2014)
Greatest Cinematic Moment: Kane was the star of WWE Productions' first film, the 2006 slasher film See No Evil, but his most memorable moment is definitely from the 2014 sequel. While taking out one of the film's teenage protagonists, Kane pauses to remember his troubled childhood. He then removes his mask, mirroring his infamous unmasking in a 2003 episode of Raw.
Age: 51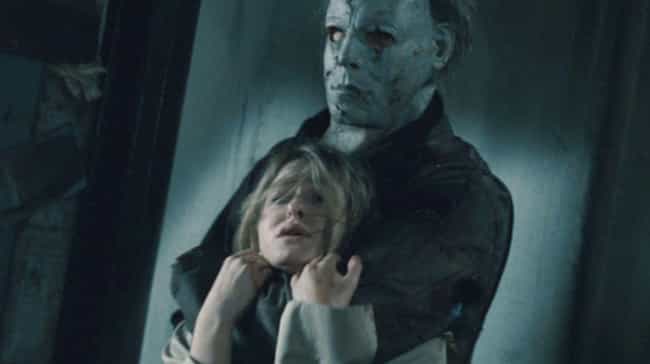 Wrestling Claim to Fame: Tyler Mane's wrestling career began in 1986 in Canada, where he wrestled under the name "Skywalker Nitron." After making several international wrestling appearances over the next few years, he signed with WCW in 1993, where he was part of a tag-team duo with Vinnie Vegas. In 1994, he joined the short-lived Universal Wrestling Federation, becoming its first and only champion. He retired from wrestling in 1999.
Horror Films: The Devil's Rejects (2005), Halloween (2007), Halloween II (2009), Devil May Call (2013), Compound Fracture (2014), Victor Crowley (2017)
Greatest Cinematic Moment: If you nab a role playing one of the biggest baddies in horror history, that has to get the top spot. Mane played Michael Myers in Rob Zombie's Halloween remake, and he donned the Shatner mask again in Halloween II.
Age: 52