Total Nerd
Superhero Movies That Were Announced, But You'll Probably Never Get To See

Updated January 28, 2020
2.6k votes
435 voters
10k views
15 items
List Rules Vote up the superhero movies you wish you could see.
The world is in the midst of the Golden Age of superhero films, with more comic book movies in production than you can shake a stick at - but that doesn't mean there isn't also a graveyard of cancelled superhero movies still languishing in development hell. Not every project has the legs to actually make it to theaters, and there will always be a long list of "could've beens" for fans to endlessly speculate about.
The Marvel Cinematic Universe has, for the time being, moved clearly ahead of the DCEU in terms of worldwide influence - but both Marvel and DC properties are equally prevalent in the annals of canceled spandex films. There are still plenty of actual films out there to fill a lifetime of rewatches, but there's also a "mystery box" element to the properties that never made it off the ground that makes them eternally interesting and worthy of continued discussion.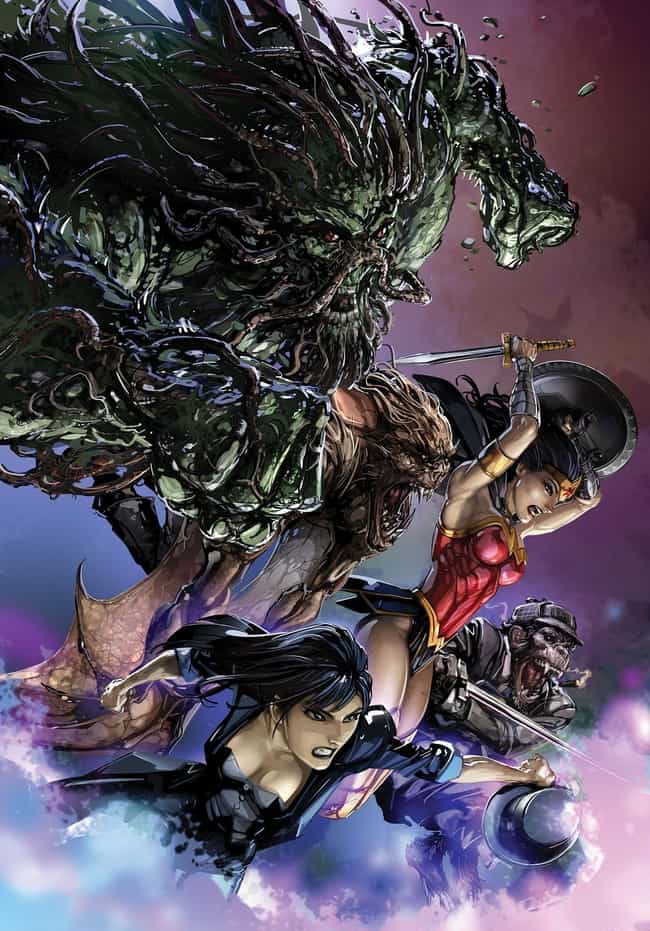 Guillermo del Toro's 'Justice League Dark'
The Film: Justice League Dark is a property from the pages of DC Comics that typically involves the more magical characters of that universe - including Swamp Thing, Zatanna, and John Constantine - so fans were overjoyed when it was revealed early in the 2010s that master of the strange Guillermo del Toro had written a screenplay and was prepared to direct a feature version. Even del Toro himself was hyped, telling ComicBook.com:
I love Deadman, I love Demon, I love Swamp Thing... Zatanna. That's a universe, is one thing. I'm very attracted to that side of the DC Universe.
The Fizzle: WB's plans for the future of its DCEU shifted countless times since del Toro penned that screenplay, and by 2019 it was already being talked about in the past tense. Del Toro went on to say he was unlikely to ever helm a superhero movie of any kind ever again, which was the final nail in the coffin for this project.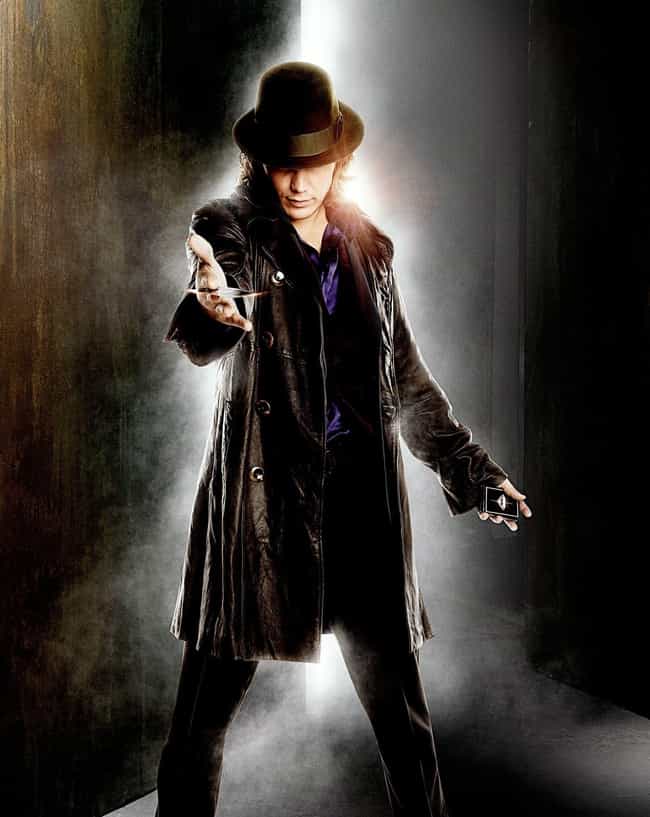 Channing Tatum's 'Gambit'
The Film: Even after the lackluster reception of Taylor Kitsch's Remy LeBeau in X-Men Origins: Wolverine, a Gambit solo film seemed inevitable - and Channing Tatum, who had himself grown up in Mississippi, seemed destined to play the character. In 2014 the project was announced, with Tatum in the lead and described as the producers' dream leading man. And then the problems started.
The Fizzle: After original director Rupert Wyatt departed the project in 2015, a revolving door of directors followed - including Doug Liman, Frank Darabont, and Gore Verbinski - and each time the film was further delayed. All the while, rumors persisted that Tatum himself had lost interest in playing the ragin' Cajun, until Gambit was left off the slate of post-Disney acquisition X-Men films in 2019 and everyone accepted that it would never be coming out.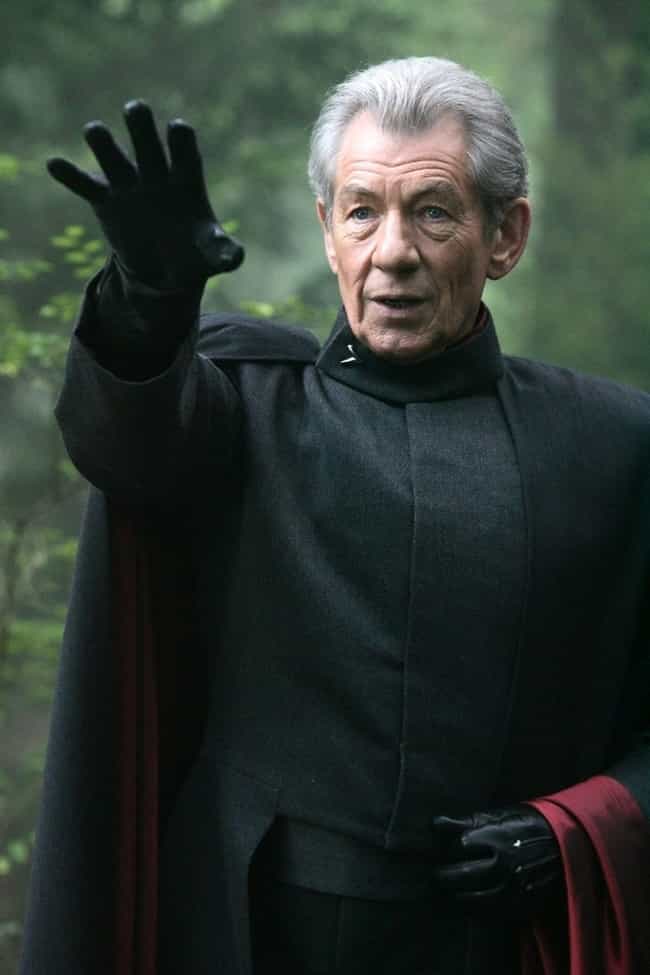 David Goyer's 'X-Men Origins: Magneto'
The Film: In the late 2000s, Fox appeared ready to launch an endless stream of X-Men Origins films into theatres. A backstory for everyone's favorite Canucklehead, Wolverine, kicked things off in 2009, with X-Men Origins: Magneto scheduled to follow - and presumably to give a full history lesson on Ian McKellen's master of magnetism. David Goyer was attached to direct.
The Fizzle: Even before X-Men Origins: Wolverine hit theatres, Fox executives caught wind the film might not live up to its hype and put Magneto on hold until they could assess the damage. Few superhero films have been as disappointing as Wolverine was, and that spelled doom for Magneto. In the end, several concepts from the proposed film went into 2011's X-Men: First Class, directed by Matthew Vaughn and starring Michael Fassbender as Erik Lehnsherr.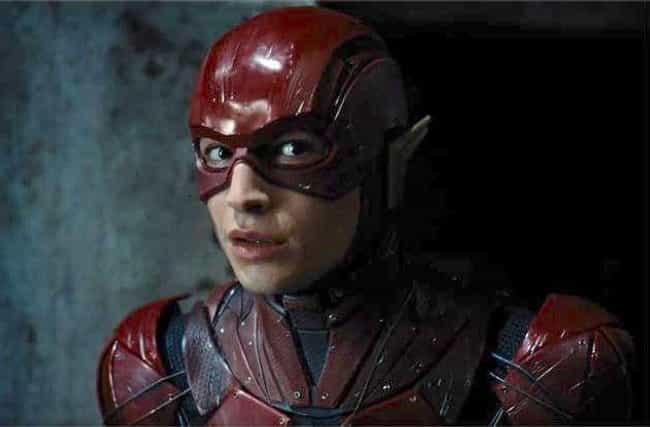 Ezra Miller's 'The Flash'
The Film: Along with several other solo films, Ezra Miller's solo Flash film was added to the DCEU slate in the lead-up to Justice League's 2017 release. Since then, the project has gone through multiple directors - including Seth Grahame-Smith, Rick Famuyiwa, and the Jonathan Goldstein/John Francis Daley duo - and even more scripts, but in late 2019 Miller was still describing the film as "absolutely confirmed."
The Fizzle: As confirmed as Miller believes his film to be, there are plenty of reasonable doubts that it will ever come out. It has already blown by its originally announced release date of 2018, and after so many continual setbacks, it's tough to imagine it coming out at all. There's still reason to hold out hope since IT's Andy Muschietti came on board to direct with eyes set on a July 1, 2022 release date.