Watchworthy
These Movies Almost Came To A Halt Because Of The Lead Actors' Nightmare Behavior

Updated June 14, 2019
6k votes
1.4k voters
113.4k views
14 items
List Rules Vote up the movies with the most unbelievably difficult stars.
There's a pretty long list of movie stars who are impossible to work with, but somehow – despite diva-like behavior – directors and crews still have to manage to produce these films.
Nightmare movie productions aren't all that rare, but while they are often the result of countless outside forces, it's sometimes due to an actor's childish, or just batsh*t crazy, behavior (see: Marlon Brando's... entire filmography).
What's crazier still is that, a lot of the time, these movies end up being phenomenal. In fact, some of the most celebrated films in history were movies with major production problems – almost exclusively caused by an actor's behavior: Apocalypse Now, Chinatown, and Some Like it Hot, just to name a few.
But, whether the movies end up being all-time greats or absolute dumpster fires, production problems caused by nutty actors are often more fascinating than the final products. Read on to discover more insane behind-the-scenes drama featuring some of your favorite actors, and vote up the most unbelievable stories.
Data-driven recommendations based on voting from over 40 million monthly visits to Ranker.
Try the free app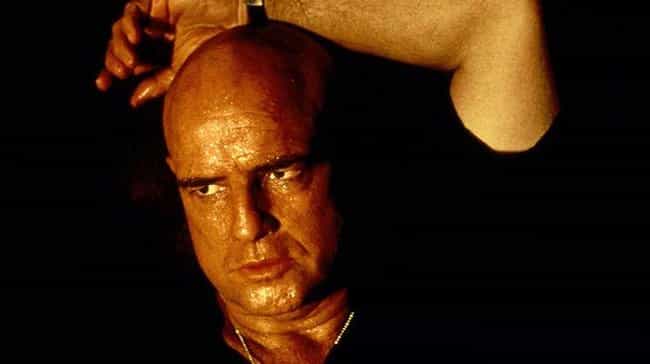 Marlon Brando was supposed to be playing a Green Beret in Apocalypse Now, so things got off on the wrong foot when he arrived on set significantly overweight. Director Francis Ford Coppola had asked him to lose a few pounds for the role, but instead, he had put on some serious weight.
If that wasn't bad enough, apparently Brando didn't know any of his lines. According to Dennis Hopper, production was shut down for an entire week while Coppola read him the script.
Incidentally, Dennis Hopper came with his own issues, requiring the crew to supply him with cocaine so he could function. Also, Martin Sheen had a heart attack, and Coppola threatened to commit suicide more than once. Suffice it to say, the entire filming process was pretty much a disaster.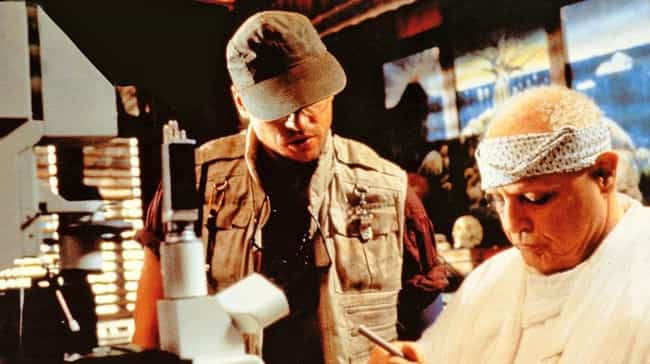 Both Marlon Brando and Val Kilmer were problem children during the filming of The Island of Dr. Moreau. Kilmer, according to writer Richard Stanley, was such a nightmare because everyone gave in to his demands: "Val would have never acted up if the people around him hadn't kept saying yes to him." Once, Kilmer sat down during filming and simply refused to stand up.
Brando, meanwhile, essentially rewrote the entire script as he saw fit. Dr. Moreau wore an ice bucket on his head per Brando, Moreau wore white make-up on his face per Brando, and Moreau was accompanied by a similarly dressed little person in every scene per Brando. Fortunately, director John Frankenheimer drew the line at Brando's idea for a big twist revealing Moreau to be a dolphin.
Having rewritten the script, you think Brando of all people would at least know his lines. He did not, of course. They were fed to him via earpiece.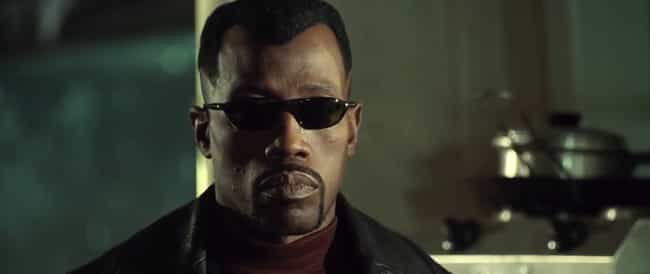 The vast majority of the issues with Blade: Trinity stemmed from its erratic star Wesley Snipes. In an interview with A.V. Club, Patton Oswalt reminisced fondly about the troubled production of the film.
The relationship between Snipes and director David Goyer rapidly devolved after the former accused the latter of being racist and tried to strangle him. Goyer then convinced a local biker gang to come to set and pose as his security detail.
The director suggested that Snipes quit the project, stating they already had all of his close-ups and could use a stand-in going forward. Fearing replacement, Snipes ceased all verbal communication with Goyer, instead choosing to leave messages via post-it notes.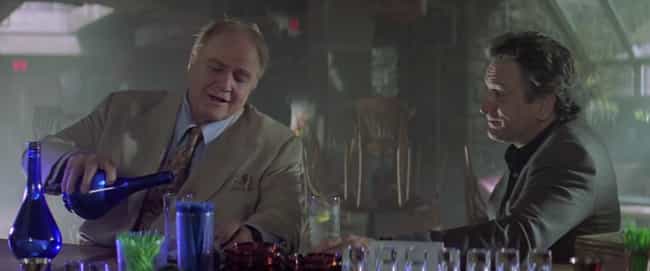 Apparently, all three stars of The Score were a bit difficult during filming, but Brando definitely took the cake (and shoved it in his fat face, presumably). Brando did not like the critiques from director Frank Oz (because how dare a director... direct?), so he started retaliating in various ways.
He stopped wearing pants during filming, started calling Oz "Miss Piggy," and ultimately refused to be in the same room as the filmmaker – saying he was "allergic" to him. This forced Oz to pass notes to Brando from another room in order to finish the film.