Entertainment
These Movies Almost Came To A Halt Because Of The Lead Actors' Nightmare Behavior

Updated June 14, 2019
4.9k votes
1.1k voters
93.3k views
14 items
List Rules Vote up the movies with the most unbelievably difficult stars.
There's a pretty long list of movie stars who are impossible to work with, but somehow – despite diva-like behavior – directors and crews still have to manage to produce these films.
Nightmare movie productions aren't all that rare, but while they are often the result of countless outside forces, it's sometimes due to an actor's childish, or just batsh*t crazy, behavior (see: Marlon Brando's... entire filmography).
What's crazier still is that, a lot of the time, these movies end up being phenomenal. In fact, some of the most celebrated films in history were movies with major production problems – almost exclusively caused by an actor's behavior: Apocalypse Now, Chinatown, and Some Like it Hot, just to name a few.
But, whether the movies end up being all-time greats or absolute dumpster fires, production problems caused by nutty actors are often more fascinating than the final products. Read on to discover more insane behind-the-scenes drama featuring some of your favorite actors, and vote up the most unbelievable stories.
back to page 1
Fitzcarraldo was filmed in the Peruvian jungle and included people of the indigenous population in the movie. After a number of false starts due to the troublesome venue, director Werner Herzog had to replace his star with Klaus Kinski.
Kinski, through daily tantrums on set, physically attacked crew members, and was generally so unbearable that one of the tribal chiefs offered to kill him for Herzog. Herzog reportedly declined, although, only in order to finish his film.
There were countless reasons Fitzcarraldo almost shut down production – including a plane crash and a border war – but somehow, Kinski was still the biggest problem.
Sound like a disaster?
A Lot Of Bruce Willis Movies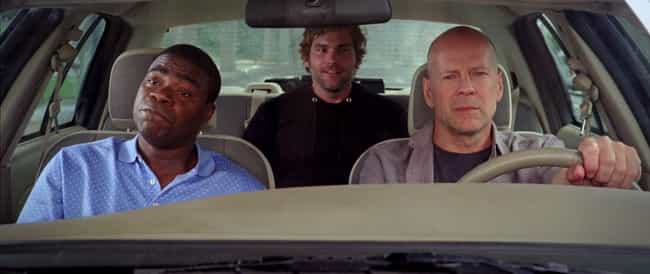 It should be noted that there are a lot of options to pick from here, but for the sake of focus, let's review Bruce Willis's firing from Woody Allen's Café Society. Allen pushed Willis out the door and replaced him with Steve Carrell because the action star struggled mightily with his lines.
Other Willis filming fails include the discord between him and Sylvester Stallone while filming The Expendables 3 (a project which Willis eventually left). There was also a fair bit of tension between the actor and Cybill Shepherd while filming Moonlighting, and Willis created a "soul-crushing" experience for director Kevin Smith while working on Cop Out.

Sound like a disaster?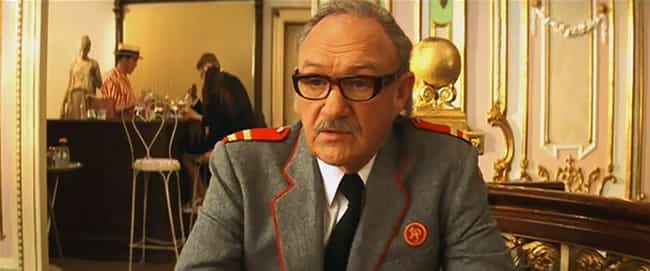 Evidently, during the filming of The Royal Tenenbaums, Gene Hackman was a bit difficult, to say the least. Reportedly, he would tell director Wes Anderson to "pull up his pants" and "act like a man." Oh yeah, and he repeatedly called Anderson a "c*nt."
At the pique of his despicable behavior, the entire cast, aside from Bill Murray, was afraid of him. Anderson had even to asked Murray to start coming in on his days off to oversee filming and keep Hackman in line.

Sound like a disaster?
The movie probably should have been called "Aguirre, the Wrath of Herzog" because director Werner Herzog threatened to murder star Klaus Kinski during filming. When Kinski threatened to walk out on filming, Werner "Dirty Harry" Herzog pulled a gun on him and threatened to commit murder/suicide.
The German director actually worked with his compatriot on numerous films, and said his "crew would almost mutiny" when they heard Kinski was on board. Kinski was so despised that other actors would actually assault him on set.
Sound like a disaster?