Living
Secrets And Drama From Behind The Scenes Of 'Property Brothers'

From outward appearances, there's nothing remotely controversial about twins Drew and Jonathan Scott; with their cover-model good looks, megawatt smiles, and easygoing attitudes, they scout out and renovate neglected homes. Nothing objectionable there. But like all of us, they have some skeletons in their closets, and the Property Brothers drama does not disappoint.
Property Brothers has been a staple of HGTV since the show's premiere in 2011. The setup is simple enough - Drew, a real estate specialist, shows buyers a series of rundown homes, each buyer selects one, and together they negotiate the purchase. Jonathan, a licensed contractor, then remodels the home. Like most makeover reality series, the show offers a healthy amount of suspense as the team struggles to stay within budget constraints and audiences wait to see the finished product. Each episode ends with "the big reveal" before the twins scamper off to their next renovation.
It's all very tame and wholesome, but some of the more unpleasant Property Brothers secrets prove everyone's favorite reality TV twins have had their fair share of real-life drama.
Jonathan Spent Money On Magician Equipment And Had To File For Bankruptcy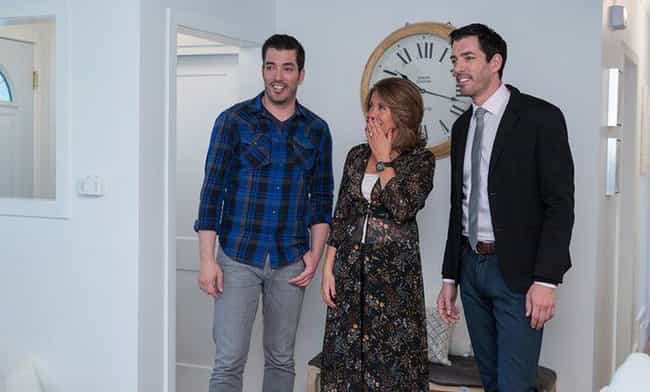 Jonathan Scott dabbles in magic tricks, and before he was a Property Brother he had his sights set on becoming a professional magician. He spent a massive amount of money on magician equipment and props, including a custom trailer. Then the trailer - filled with all his effects - was stolen. Depressed and broke, Jonathan filed for bankruptcy.
"I will admit today, I think it was the worst mistake, financially, of my life because I think that I really could've held out and over maybe five or six years paid that off," he said years later in an interview with People. "But I was extremely depressed and financial problems are one of the biggest causes of depression."
Jonathan Didn't Reveal He Had Been Married Until The Property Brothers' Book Came Out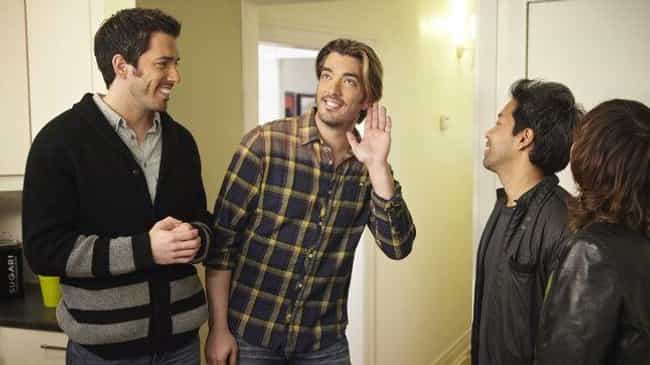 In 2007, Jonathan married airline employee Kelsy Ully. Property Brothers debuted in 2011, but there was no mention of Jonathan's wife. since he and Ully separated in 2009. Somehow, they managed to keep the marriage a secret until Jonathan disclosed it - along with his subsequent divorce - in the brothers' 2017 memoir, It Takes Two: Our Story.
"I've never shared much about the impact divorce had on me, because why put something so sad out there?" Jonathan wrote. "The pain ended up outlasting the marriage. The split isn't something I dwell on anymore, but for one too-long, too-dark period of my life, that's practically all I did. It shook me right to the core."
Drew Used To Be An Actor And Once Appeared Nude On Film
Long before Property Brothers was a reality TV phenomenon, Drew was an aspiring actor. In his joint memoir with Jonathan, Drew confessed he was once cast in a low-budget zombie movie that required him to get naked for a scene. He chalked it up as the experience of a young actor trying to find his character.
"I was hungry to immerse myself in a character, find out what made him tick, and explore his emotions," Drew wrote. "Maybe that sounds cliché, but when you love acting, becoming a character is like blending the paints on your palette in a way that renders the best-color and texture on your canvas. That was my mindset when I was approached about one independent film project I'll never forget, try as I might."
Jonathan Got Into A Bar Fight In 2016
In 2016, Jonathan tarnished his squeaky-clean image when he was involved in a bar fight. While the brothers were visiting Fargo, ND, for a speaking engagement, Jonathan dropped in at Dempsey's Public House. Security footage shows him caught in the crossfire of an altercation between some of the bar patrons.
A bouncer grabbed Jonathan and put him in a chokehold. Jonathan called 911 and claimed a bouncer had struck out at him. Ultimately, neither party filed charges.