Buildings/Attractions

List of Famous Pudong Buildings & Structures

List of the famous landmarks that make up the Pudong skyline, listed alphabetically with photos when available. Pudong architectural landmarks as well as other major buildings, dwellings, and other structures in Pudong are included on this list. Information about these Pudong buildings is included on this list, such as when the building first opened and what architectural style it falls under. List includes both new buildings in Pudong and older historic landmarks.
List contains buildings like Jin Mao Tower and Bocom Financial Towers.
This list answers the question, "What are the most famous buildings in Pudong?"
This is a good reference for research into the historical architecture in Pudong. Famous architectural houses within the city of Pudong are included as well, sometimes by address, other times listed by the name of the original home owner.
1
Bank of China Tower, Shanghai
The Shanghai Bank of China Tower, completed in 2000, is a 53-story tower in the Pudong District of Shanghai, China. It was built for the Bank of China by the Japanese architectural firm Nikken Sekkei. ...more on Wikipedia
City/Town: Shanghai, China
Opened: Aug 28 2000
Structural Height (m): 226.0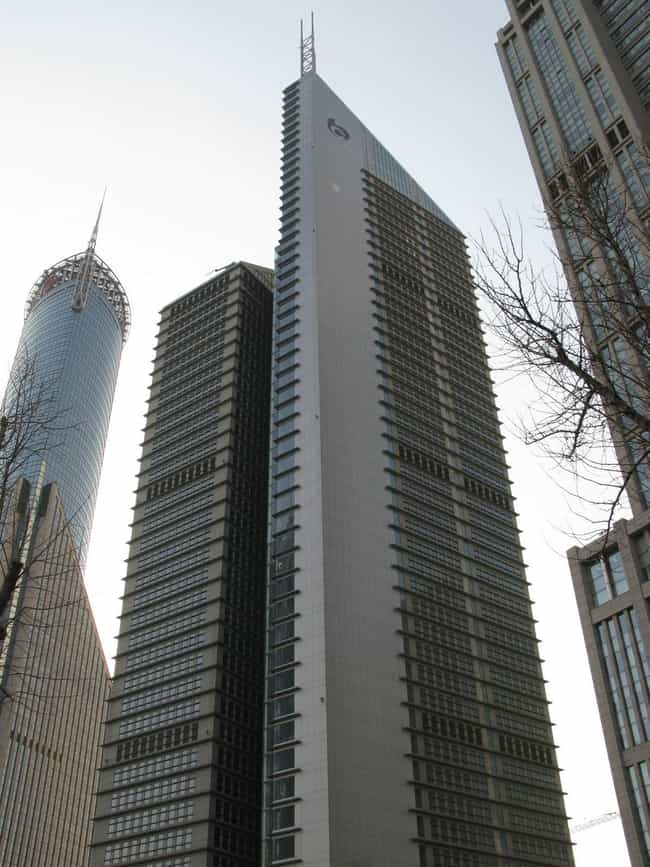 The Bocom Financial Towers are two conjoined skyscrapers which reach 265 metres in height. They are located in the Pudong District of Shanghai, China and are split into the North and South Towers. Both towers were designed by ABB Architekten. The North tower is the 64th tallest existing building in the world when measured up to the highest architectural point. An atrium connects the two towers together and reaches a height of 163.4 metres. A swimming pool offering views over all of Shanghai is located on the 48th floor of the North Tower. ...more on Wikipedia
City/Town: Shanghai, China
Opened: Jan 01 2002
Structural Height (m): 265.0
Floors: 52
see more on Bocom Financial Towers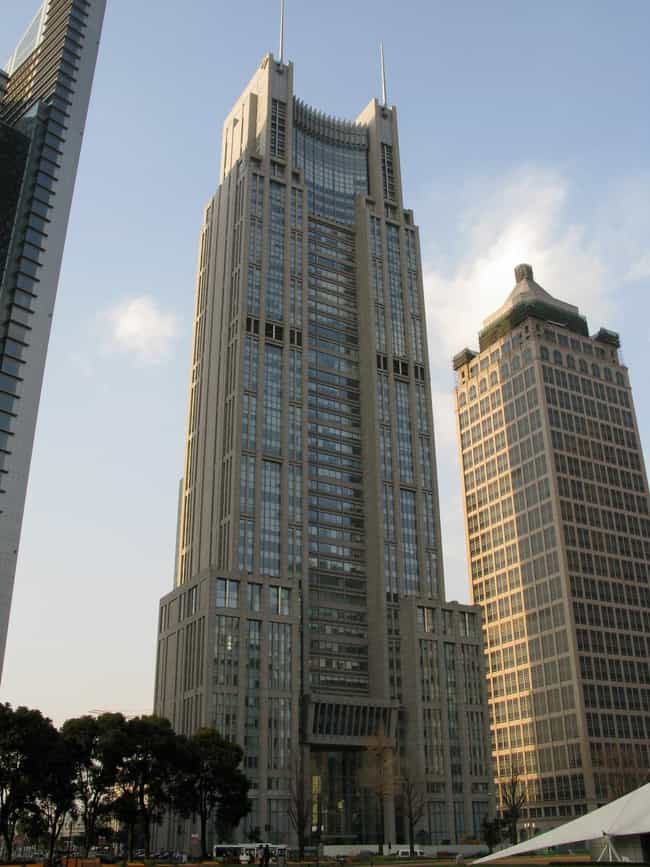 Bank of Shanghai Headquarters is a 46 floor tower in the Pudong area of Shanghai and was completed in 2005. It was built by architects Kenzo Tange Associates. ...more on Wikipedia
City/Town: Shanghai, China
Opened: Jan 01 2005
Structural Height (m): 252.0
Floors: 42
Architect: Kenzo Tange
Created By: Kenzo Tange
see more on Bank of Shanghai Headquarters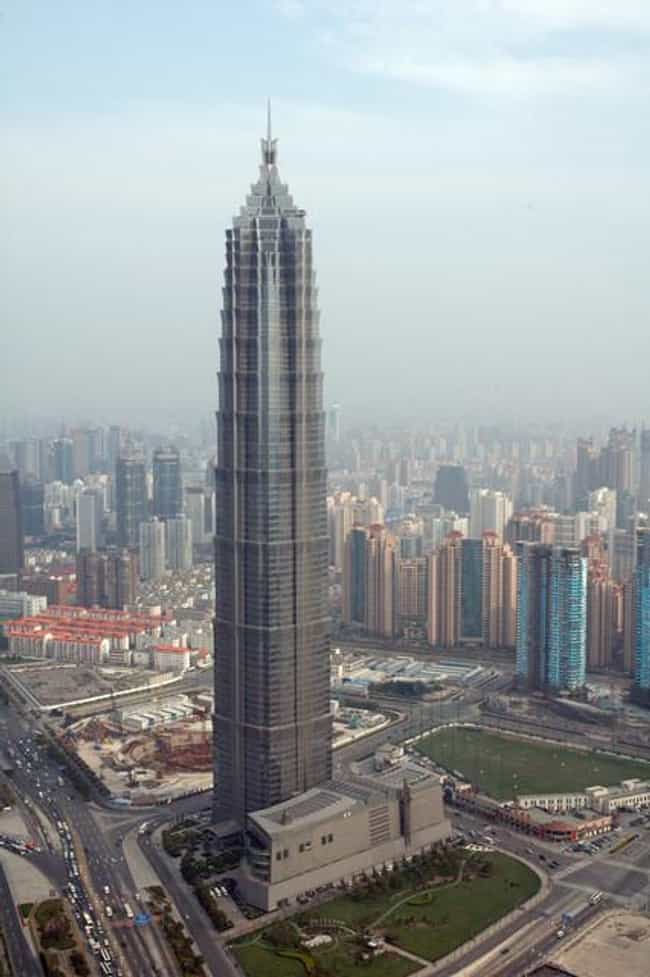 The Jin Mao Tower, also known as the Jinmao Building or Jinmao Tower, is an 88-story landmark skyscraper in the Lujiazui area of the Pudong district of Shanghai, China. It contains a shopping mall, offices and the Grand Hyatt Shanghai hotel. It is currently the seventeenth tallest building in the world. Along with the Oriental Pearl Tower, the Shanghai World Financial Center and the Shanghai Tower it is part of the Lujiazui skyline seen from the Bund. It used to be the tallest building in China but its height was surpassed on September 14, 2007, by the Shanghai World Financial Center which is located close by. The Shanghai Tower, a 121-story building located next to these two buildings, once ...more on Wikipedia
City/Town: Shanghai, China
Opened: Jan 01 1999
Structural Height (m): 421.0
Floors: 88
Architect: Adrian Smith
Created By: Adrian Smith
see more on Jin Mao Tower