Halloween
22 Pumpkin Carving Hacks That Change Everything

Updated October 4, 2019
10.2k votes
2k voters
154.3k views
22 items
Sick of putting the same old sad Jack-O-Lanterns out on your front porch every October? Know the pain of actually producing a decently-carved pumpkin only to watch your masterpiece rot the next day? Fear not! We've gathered a collection of killer pumpkin hacks that will make your house the best on the block.
Perhaps you're a little clueless when it comes to Halloween décor? We've got you covered there too. This list has all kinds of cool things to do with pumpkins that'll have you spooking up your place with the best of them.
These fun Halloween pumpkin ideas range from pumpkin preservation tricks for the master carver to pumpkin carving tips for those of us who aren't exactly experts with a knife. Here you'll find several ways to carve a pumpkin without risking those stray permanent marker streaks. All you need are these out-of-the-box pumpkin carving tricks that trick-or-treaters will love.
So whether you're a master carver looking for fun new ideas or a beginner trying to figure out how to get a simple shape carved into your pumpkin, read on!
Carve Out Just Enough Room to Slip in a Pair of Spooky Teeth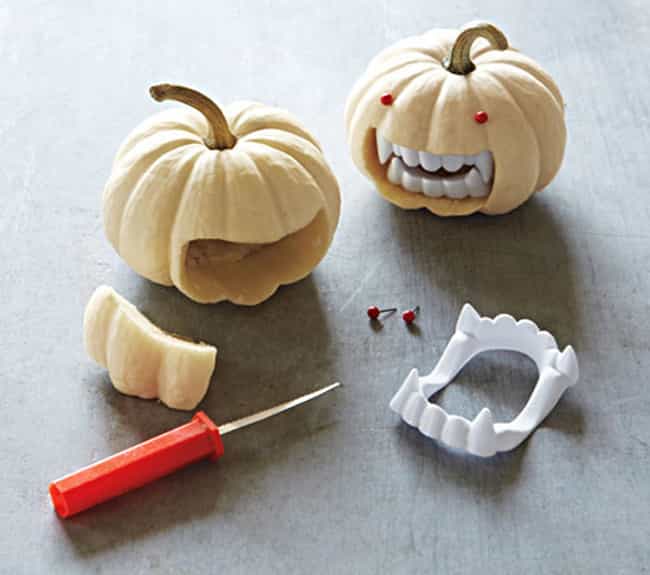 Is this a good trick?
Carve Just Enough Room to Add Smaller Peeping Pumpkins

Is this a good trick?
Use Colored Glo-Sticks Instead of Candles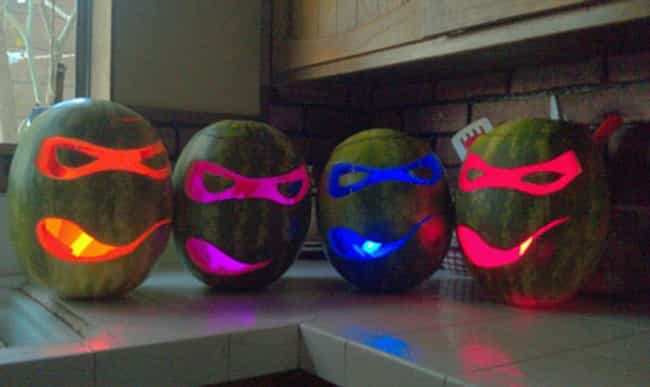 Is this a good trick?
3 Gallons Water + 3 Teaspoons of Bleach + 2 Minutes = Slower Rotting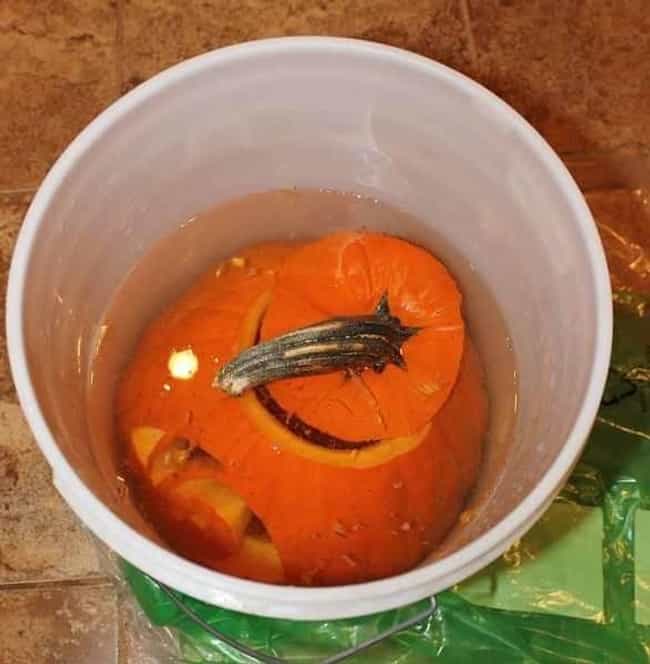 Is this a good trick?