Punk

The Best Punk Funk Bands

214 votes
95 voters
18.3k views
13 items
Punk funk artists list, with photos, ranked best to worst by votes. List of good punk funk bands includes a filter so you can sort by the groups's label and what albums they've put out. This list of the top punk funk bands in the world includes all musicians who have released recordings that have gotten distribution, and is an up-to-date list. Punk funk groups and artists are shown below along with any additional genres in which their music belongs. If available, you can also see information about where all punk funk bands on this list got started. These are truly the greatest punk funk bands of all time, since the most famous punk funk artists ever are listed, and the order is decided by actual fans of the best punk funk music.
You can click on the punk funk band names to see more information about that particular notable punk funk group. If they're near the top of the best punk funk artist list, though, then they should have at least some information available. All the top punk funk bands named on the list also have discographies on their pages if you click on the punk funk band names themselves.
Funk punk rock bands like Talking Heads and Hillel Slovak are on this list and include images when available. Any artists you vote for graduate closer to the top of the list. The list includes funk punk like James Sigfried and Bush Tetras, giving you a breadth of choices.
All important, significant and iconic names in punk funk music history deserve your votes, so make sure to choose wisely. You can only vote once on this list.
The list includes all new punk funk bands, and if there are any missing on the list, you can always add them yourself. Just make sure they aren't already on the list and check your spelling, because this is already an accurate compilation of the best examples of punk funk, as well as a good place to start if you're asking yourself, or friends, exactly how to get into punk funk music. Especially since the bands at the top of the list will at the very least be the best choices if you're looking for a list of good punk funk bands with which to start out. No point in listening to them if they aren't actually good or even half-way decent punk funk bands.
This list answers the questions "who are the best punk funk bands of all time?" and "who is the greatest punk funk musician ever?"
If you know enough about the genre, please vote based on the quality of the band's music instead of just voting for the most popular punk funk bands that you might've heard of, but not really listened to closely enough to cast an informed vote.
After you've voted for the best artists, you can share this on Facebook, Twitter and more to get your friends' opinions. (13 items)
Fishbone is a U.S. alternative rock band formed in 1979 in Los Angeles, California, which plays a fusion of ska, punk rock, funk, hard rock and soul. Critics have noted of the band: "Fishbone was one of the most distinctive and eclectic alternative rock bands of the late '80s. With their hyperactive, self-conscious diversity, goofy sense of humor, and sharp social commentary, the group gained a sizable cult following during the late '80s, yet they were never able to earn a mainstream audience." Fishbone first assembled in 1979 with John Norwood Fisher; his brother Phillip "Fish" Fisher; Angelo Moore, who sometimes uses the stage name "Dr. Madd Vibe"; Kendall Jones; "Dirty" Walter A. Kibby ...more on Wikipedia
Genres (Music): Heavy metal, Reggae fusion, Hard rock, Ska punk, Ska, + more
Albums: Truth and Soul, The Reality of My Surroundings, It's a Wonderful Life, Give a Monkey a Brain and He'll Swear He's the Center of the Universe, Bonin' in the Boneyard, + more
Labels: Hollywood Records, Rowdy Records, Columbia
Career Began: Los Angeles, California, United States of America
Also Ranked
#10 on The Best Black Rock Bands
#61 on The Best Bands With Animal Names
#42 on The Best Bands Named After Body Parts
#24 on The Best Fish Things That Are Not Really Fish

Agree or disagree?
see more on Fishbone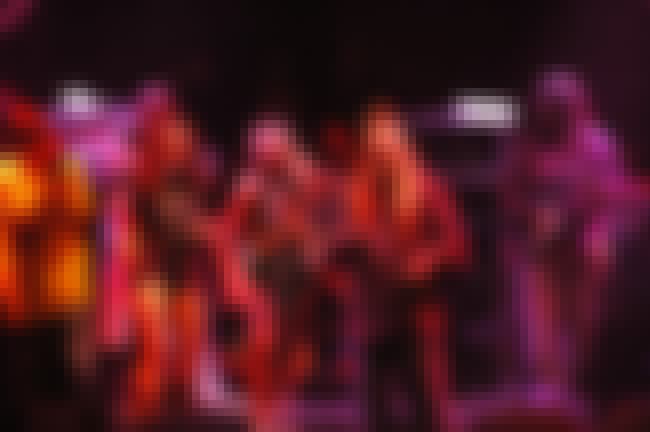 Parliament-Funkadelic is a funk, soul and rock music collective headed by George Clinton. Their style has been dubbed P-Funk. Collectively the group has existed under various names since the 1960s and has been known for top-notch musicianship, politically charged lyrics, outlandish concept albums and memorable live performances. They influenced numerous post-disco and post-punk music groups of the 1980s and 1990s. The collective's origins date back to the doo-wop group the Parliaments, formed in the late 1950s in Plainfield, New Jersey. Under Clinton's direction, by the early 1970s the groups Parliament and Funkadelic were operating concurrently and consisted of the same stable of musicians ...more on Wikipedia
Genres (Music): Psychedelic soul, P-Funk, Soul music, Psychedelic rock, Funk rock, + more
Albums: Hydraulic Funk, T.A.P.O.A.F.O.M. (The Awesome Power of a Fully Operational Mothership), Dope Dogs, George Clinton Family Series, Part 1: Go Fer Yer Funk, + more
Labels: Westbound Records, Casablanca Records
Career Began: Plainfield, New Jersey, United States of America
Also Ranked
#67 on The Best One-Hit Wonders of the 1970s

Agree or disagree?
see more on Parliament-Funkadelic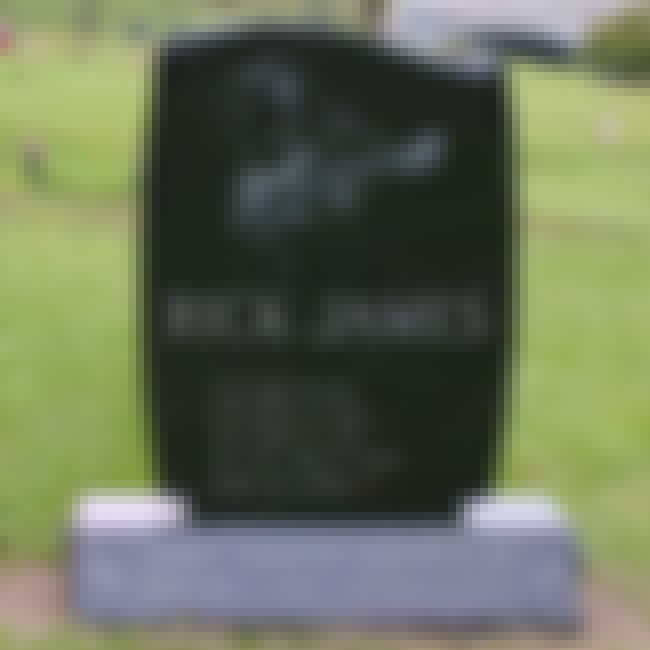 Rick James was an American musician and composer. Influenced by singers such as Marvin Gaye and Smokey Robinson, James started singing in doo-wop and R&B groups as a teenager in his hometown of Buffalo, New York. After entering the U.S. Navy to avoid getting drafted, he deserted to Toronto, where he formed the fusion band The Mynah Birds, whose lineup once included Bruce Palmer, Neil Young, and Nick St. Nicholas. James' tenure with the group was interrupted after he was discovered recording with the group in Motown in 1966. Surrendering to military authorities, he served a one-year prison term. Upon release, James moved to California to resume his duties with the Mynah Birds, although the ...more on Wikipedia
Genres (Music): New Wave, Disco, Pop music, Dance-punk, Rock music, + more
Albums: Street Songs, Urban Rapsody, Motown Legends, Cold Blooded, Throwin' Down, + more
Labels: Motown Records, Mercury, Reprise Records
Also Ranked
#88 on The Greatest Male Pop Singers of All Time
#18 on The Druggiest Rock Stars of All Time
#40 on The Most Psychedelic People Ever
#53 on The Greatest R&B Artists and Bands of All Time

Agree or disagree?
see more on Rick James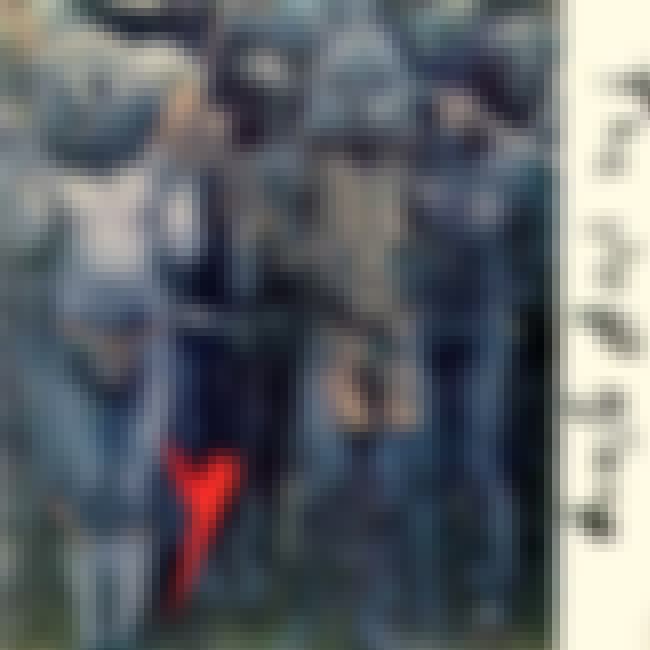 The Pop Group are a British post-punk band formed in Bristol in 1977. Regarded as a pioneering act of the post-punk era, The Pop Group released three albums and several singles before disbanding in 1981. In 2010, the band reformed. ...more on Wikipedia
Genres (Music): Noise rock, Punk rock, Punk funk, Avant-garde music, Avant-garde, + more
Albums: Y, For How Much Longer Do We Tolerate Mass Murder?, Idealists in Distress From Bristol, We Are All Prostitutes, We Are Time, + more
Labels: Rough Trade Records
Career Began: Bristol, United Kingdom

Agree or disagree?
see more on The Pop Group