Copycat Recipes

Qdoba Recipes

1.4k votes
1k voters
561k views
7 items
Qdoba recipes - the easy way to prepare the best Mexican dishes from the Qdoba menu. These are copycat recipes, not necessarily made the same way as they are prepared at Qdoba Mexican Grill, but closely modeled on the flavors and textures of Qdoba's popular food, so you can bring these exotic tastes to your own table for a fraction of the cost.
Qdoba Mexican Grill is a chain of fast casual restaurants best known for its "fresh Mex"-style cuisine. Founded in 1995 in Denver, CO, the company operates more than 700 restaurants. In addition to San Franciscos-style burritos, Qdoba also serves tacos, quesadillas, Mexican gumbo, and fresh guacamole.
From Red Lobster Cheddar Bay Biscuits to Buffalo Wild Wings hot sauce, chain and franchise restaurants are popular destinations around the world. Eating out too frequently can be costly, not to mention that it's hard to control portion size, ingredients, or the style of cooking to suit your preferences.
Making Qdoba recipes on your own allows you to save money while enjoying your favorite menu items from the casual dining spot. This list collections the best copycat Qdoba recipes from around the Web.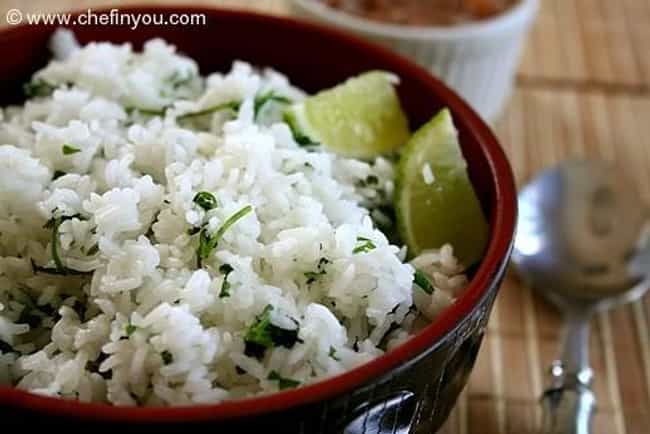 2 cups water
1 tablespoon butter
1 cup long-grain white rice
1 teaspoon lime zest
2 tablespoons fresh lime juice
1/2 cup chopped cilantro
- Bring water t booil; stir butter and rice into water.
- Cover, reduce heat to low, and simmer until rice is tender for 20 minutes.
- Stir lime zest, lime juice, and cilantro into cooked rice just before serving.

Would you try this?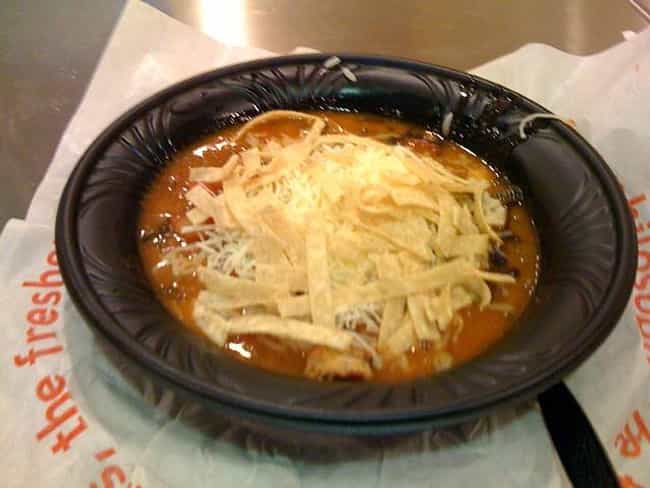 2 T Olive Oil
1 C each diced red and green bell pepper and white onion
2 cloves garlic, minced or pressed
3 T Ground Cumin
1 28 Oz. can crushed tomatoes
3 small cans of chopped green chile peppers, drained
4 14 oz cans vegetable broth
1/2 C Lime juice
3 C cooked white rice
3 C cooked black beans
1 16 oz container pico de gallo
OPTIONAL (not included in nutritional info):
Cilantro
Cheese
Sour cream
Avocado
- Heat oil in a large pot over medium heat.
- Stir in peppers and onions, garlic and cumin.
- Cook 5 minutes until vegetables are tender.
- Mix in tomatoes and chile peppers.
- Pour in broth and season with salt and pepper.
- Bring to a boil, reduce heat to low; simmer for 30 minutes.
- Add in lime juice and blend with an immersion blender.
- In 6 bowls (or into the soup if desired), add 1/2 C each rice and black beans.
- Ladle soup over rice and beans; top with pico de gallo and your choice of garnish.

Would you try this?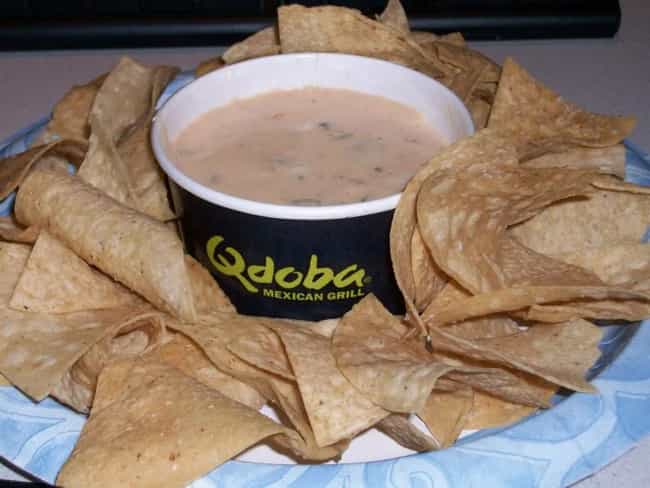 1 cup shreddred monterey jack cheese
1 cup American cheese
1 cup shredded cheddar cheese
3 roasted poblano peppers (finely chopped)
8 ounces tomatoes (finely chopped)
1 cup heavy cream
1 1/2 teaspoons ground garlic
salt
- Combine all ingredients in a crockpot.
- Cover and cook on low for 2 hours; stir occasionally or until cheese is melted.
- Thin with more milk or cream if necessary; taste and adjust seasoning.
- For additional flavor, add finely chopped onion, ground cumin, chopped roasted red pepper, etc.
- Serve hot from crock with tortilla chips.

Would you try this?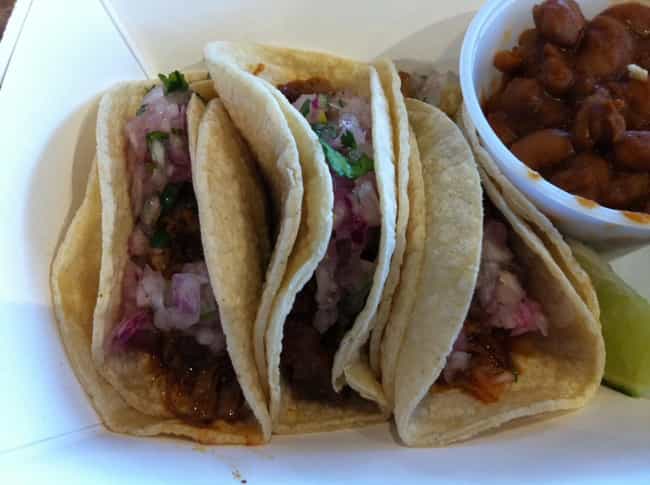 1 1/2 lbs boneless beef chuck (trimmed of fat and cut into 4 pieces)
1/2 medium onion , chopped
2 tablespoons cilantro leaves (dried)
2 tablespoons oregano leaves (dried)
2 garlic cloves (halved)
1 beef bouillon cube (optional)
2 cups water
* Seasoning
2 garlic cloves , chopped
2 teaspoons canola oil
1 cup beef broth (from Part 1)
3 tablespoons ground cumin
2 tablespoons light brown sugar
1 (8 ounce) can tomato sauce
3 dashes pepper sauce
1 teaspoon salt
1/8 teaspoon pepper
- Shredded Beef: Place all ingredients from part 1 into a stockpot that has a lid and bring to a boil.Reduce heat to medium-low and simmer with the lid on for 1-2 hours, or until meat is tender. When tender, remove meat and shred using a fork or your fingers.
- Seasoning: Heat oil in a large pan; saute garlic.
- Add shredded beef and a cup of strained cooking broth.
- Heat to a simmer; add cumin, brown sugar, tomato sauce and heat through.
- Add pepper sauce, salt and pepper to taste.
- Serve as filling for burritos or tacos, with your favorite additions.

Would you try this?