Culture
Everything You Wanted To Know About The Fab Five Behind 'Queer Eye'

The Netflix reboot of Queer Eye has introduced a whole new generation to the immense pleasures of this one-of-a-kind makeover show. A major part of that pleasure is the Fab Five, the show's resident group of experts, and the backstories of each Queer Eye guy are just as fascinating as their on-camera personas. This is a truly multicultural, multireligious, and even sexually diverse group, making them the perfect team for one of the best LGBTQ+ shows on Netflix.
First, some fun facts about Queer Eye's Fab Five and how they met. Most of them were brought together at an enormous audition for the Netflix incarnation of the show. They were shuttled in groups of five from table to table of TV bigwigs until the final five were plucked out of their groups and assembled together. "It was like speed-dating," Bobby Berk, Queer Eye's interior design expert, told Variety.
Once you start to learn about the Queer Eye guys, you'll get why their show is one of 2018's most popular topics.
Tan Started Working In His Grandparents' Denim Factory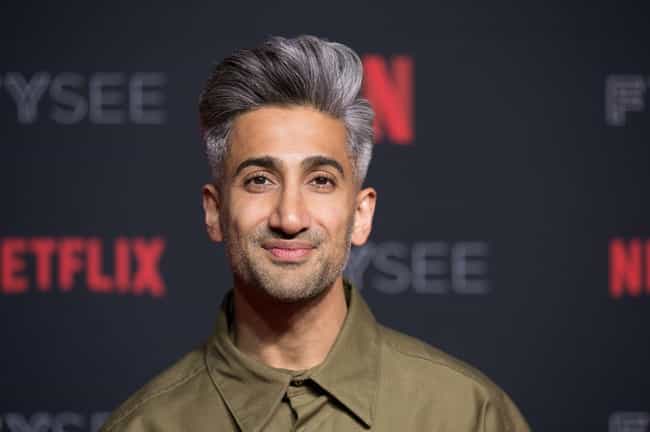 Tan France, the show's resident fashion adviser, was born in Doncaster, England, to Pakistani parents. He was fascinated by fashion from a young age, and his interest was especially sparked by his grandparents' denim factory. Tan often helped there as a child. The factory made denim apparel for Disney, so it was a perfect union of fashion and whimsy, and the experience laid the groundwork for Tan's lifelong passion for clothing.
"I used to help out every summer, and loved it. I learned to sew and took that experience with me to fashion college," he told Omika. He studied fashion at Doncaster College, and a few years later, he started Kingdom & State, his own clothing line for women.
Tan Is An Openly Gay, Practicing Muslim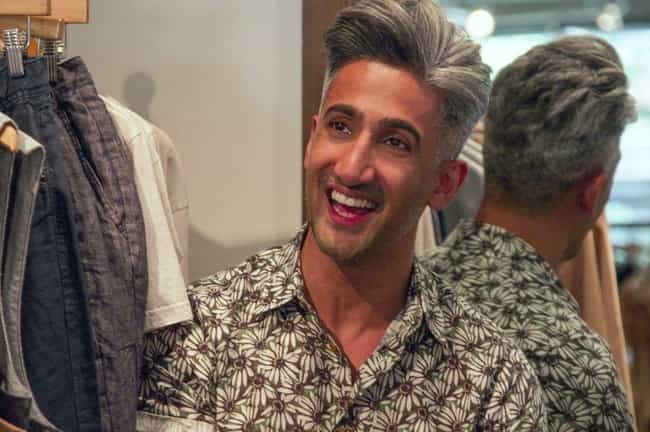 "I've experienced racism and homophobia my whole life," Tan told British Vogue. But those setbacks have not stopped him from being true to himself and living an authentic life: he is openly gay and is also a practicing Muslim.
He is an immigrant to America as well. Tan married his husband Rob, a Mormon cowboy, in the late 2000s. They live in Salt Lake City, UT.
Tan Was Once Dumped For "Letting Himself Go"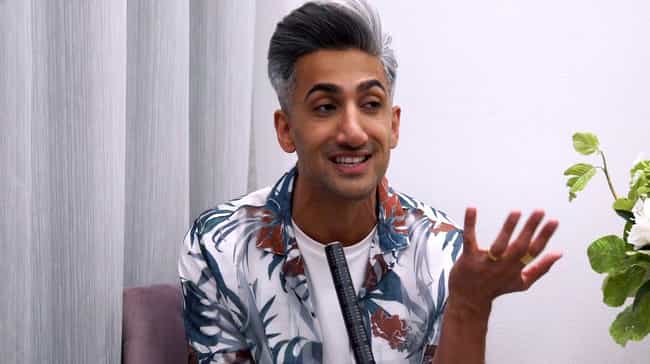 With his spot-on fashion sense and his thick shock of salt-and-pepper hair, it may be hard to imagine there was a time in Tan's life when he wasn't the polished fashion authority he is now. But apparently there was, and it had a profound impact on his relationships and self-esteem.
"It's a true story," he explained to Time. "My boyfriend dumped me because I let myself go. And not just with my clothing, in every facet of life." From that experience, he learned that men too have a responsibility to invest in their lives and take pride in their appearance. "Men need to take as much ownership... as women do," he said.
Jonathan Has Always Been Out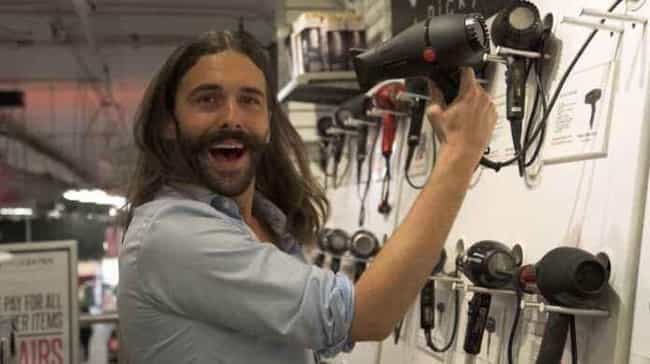 Jonathan Van Ness is Queer Eye's hair and grooming expert, and he's always been out and proud. Originally from a small town in Illinois, Jonathan was the first male cheerleader at his high school. Sadly, he was bullied mercilessly throughout his childhood.
But Jonathan emerged a stronger person, having found humor to be an effective coping mechanism. He told Vulture, "So much of what life is [is] getting through it in a balanced way where you can still look at yourself in the mirror and be like, 'Good job, girl. I love you.'"
Jonathan trained at the Aveda Institute in Minneapolis and has been a hairstylist ever since.