Weird History
Queen Elizabeth II Loves To Drive Herself Around Town

Updated July 18, 2019
10.8k views
11 items
England's most famous SUV driver parks her vehicle at her palace. Yes, Queen Elizabeth II of England likes to get behind the wheel, one of the weird royal facts about the world's longest-serving monarch, and she's partial to Land Rovers. Queen Elizabeth's passion for automobiles goes back to WWII when she served as an auto mechanic.
The queen, captured on camera on her way to public events or church, or the roads surrounding her various estates, has driven around the king of Saudi Arabia, family members, and her employees, including members of her royal guard. And she does it all without a driver's license - one of the perks of being a royal.
She also has a penchant for automobiles in general, with an impressive collection of posh cars as part of her royal belongings. Driving might be one of Queen Elizabeth's lesser-known hobbies, but knowing you might someday share the road with England's sovereign leader makes her a more endearing and down-to-earth monarch. Just watch out if she's in a hurry.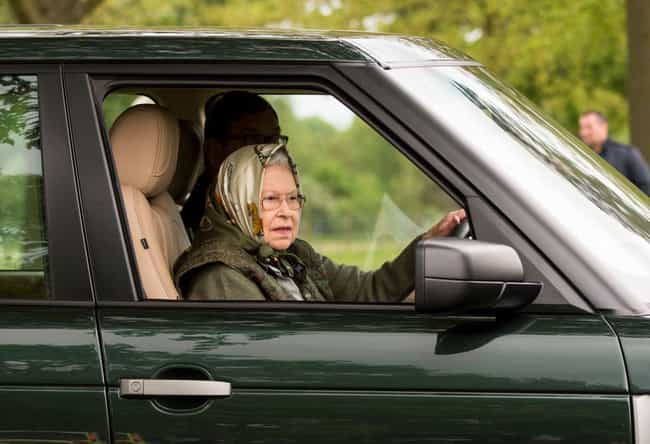 The Queen Is The Only Person In Britain Allowed To Drive Without A License
The Queen of England enjoys "royal prerogative," which allows her to do more than skip the line at the DMV, according to People. The royal prerogative refers to a set of exclusive privileges that apply only to the sovereign ruler, including exemption from a driver's license.
Queen Elizabeth is an experienced driver, though, even if she doesn't have the license to prove it.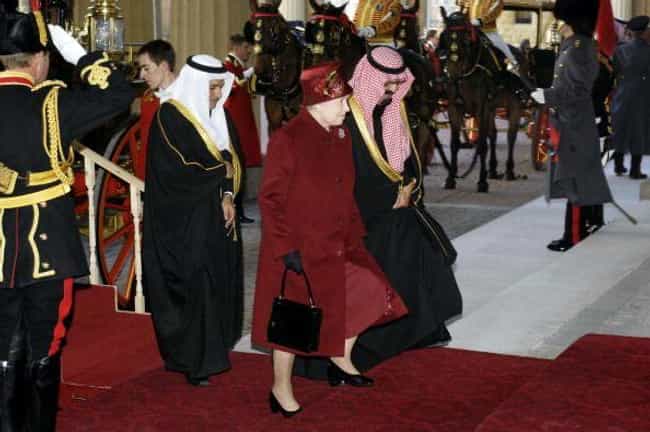 She Took Saudi King Abdullah On A Driving Tour Of Balmoral 
In 1998, Queen Elizabeth gave King Abdullah of Saudi Arabia an exclusive tour of her Scottish estate, Balmoral, in the royal Land Rover. According to British diplomat Sir Sherard Cowper-Coles, who recounted the story in his memoir, Abdullah sat in front and was surprised when the queen joined him - in the driver's seat.
At the time, women were not allowed to drive in Saudi Arabia, and Abdullah "was not used to being driven by a woman, let alone a queen."
Allegedly, it wasn't the most leisurely drive. The queen sped along the narrow roads around the estate as she chatted with her guest.
"I was rather nervous," Abdullah said of the encounter. "I did tell your Queen not to look at me but to look at the road."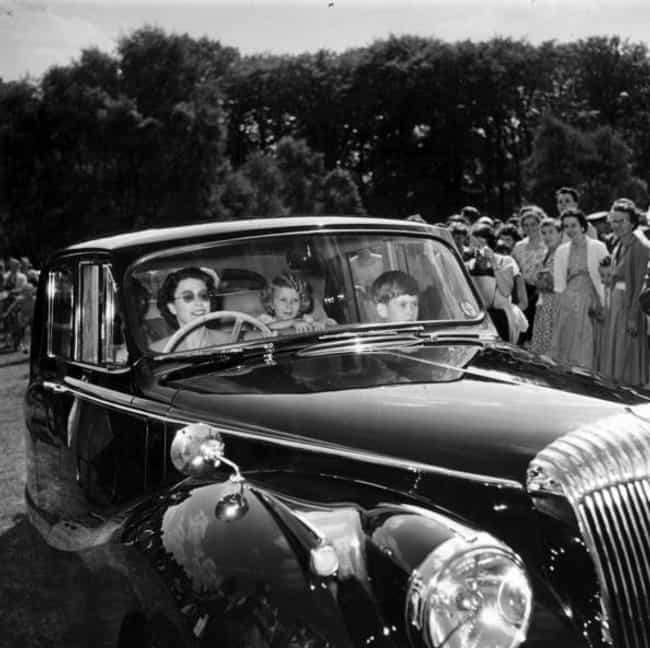 She Was A Model Student While Learning To Drive
Maud MacLellan, commander of the Motor Transport Training Centre at Camberley, Surrey, taught Queen Elizabeth to drive in 1945. She described the experience at length in a 1952 newspaper article. MacLellan said she "received instructions from the War Office to make arrangements to train a very important person as a motor car driver and in motor mechanics."
She then had to visit Buckingham Palace for an interview and learned she was to train then-Princess Elizabeth, who had pressed her father for driving lessons.
The lessons started at Windsor Great Park, and eventually, the princess was driving to and from Windsor Castle and to London. She encountered a few unexpected obstacles during these outings. For instance, on one trip to London, MacLellan said "she was spotted and identified by American soldiers. They shouted her name, and it was rather an embarrassment for her." On a trip to Buckingham Palace, when the princess was driving a utility auto, the guard stopped her because he didn't expect such a vehicle to enter the palace through the front gates.
MacLellan said the princess was a model student: "As a driver, we discovered she was considerate and kind. To [older] people on the road she gave first priority."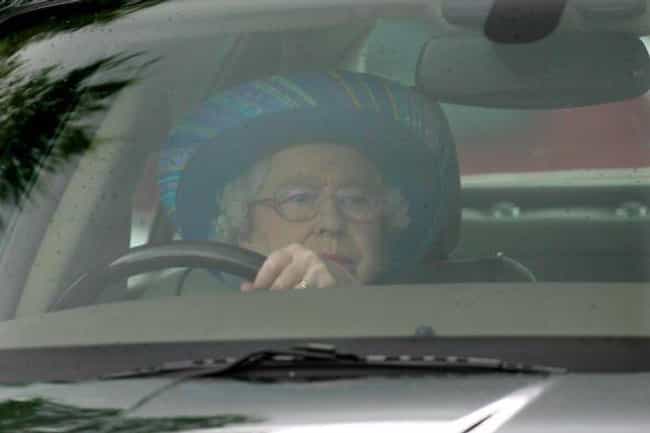 As A Driver, She Doesn't Like To Wait
If you look in your rearview mirror and see the queen driving the car behind you, don't idle. She apparently does not like to be kept waiting. In 2015, Queen Elizabeth was on her way to church when onlookers saw her swerve around a young family in Windsor Great Park.
According to The Independent, the queen drove onto a patch of grass to avoid the family - though she did smile and wave before continuing on her way.