Weird History Queen Accidentally Gave The Sex Pistols Their Big Break, Even Though The Bands Hated Each Other

Everyone loves a good feud, and music history is full of larger-than-life conflicts and confrontations. One of the most surprising clashes took place in 1977 when Freddie Mercury of Queen and Sid Vicious of the Sex Pistols had a heated exchange in a London recording studio. But before they ever even met, the musical war between the established arena rockers and the edgy punkers had been brewing for months. The Pistols were on the rise, and Queen was threatening to fall into obscurity.
It was a tense time for both groups. In the end, though, the two feuding bands might have been more closely related than anyone imagined.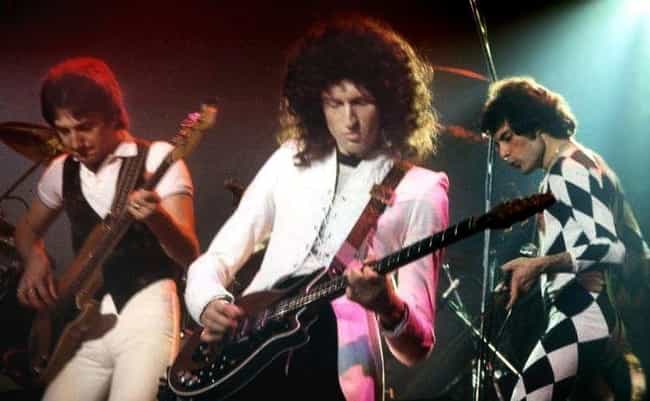 Punk Music Shook Up Queen's Established World Of Rock
Rock in the early-to-mid 1970s was often considered showy and artsy. Some of the most popular artists injected progressive, glamorous, or even operatic elements into their music, and that certainly included Queen, who blurred the lines between rock and classical music with their hit "Bohemian Rhapsody."
When the punk movement broke big in 1976, stripped-down, rough and honest rock was the new fashion. Pete Townshend of the Who said, "Punk rock was the tsunami that threatened to drown us all in 1977." The result was decreased commercial and critical success for Queen's 1976 album A Day at the Races.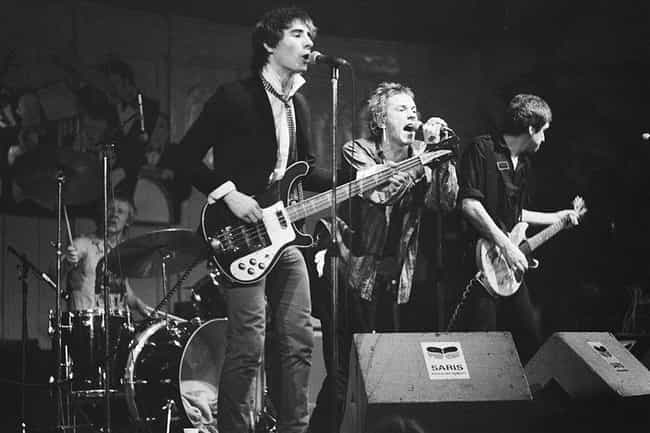 When Queen Pulled Out Of A TV Appearance, The Sex Pistols Stepped In
In December 1976, Queen was set to appear on Today, a popular London talk show. However, Freddie Mercury hadn't been to the dentist in 15 years, and he had a badly needed dental appointment scheduled for the same day and time. Queen fatefully skipped the gig.
At the last minute, the Today producers booked the up-and-coming punk rockers, who arrived with their entourage and made music history.
The Pistols' First TV Appearance Rocketed Them To Stardom
The Today interview was tense from the start, with host Bill Grundy expressing his distaste for the group in their introduction. When Grundy criticized the band's £40,000 signing bonus as contrary to their anti-materialist credo, guitarist Steve Jones replied, "We've f*ckin' spent it, haven't we?"
More barbs and curses followed, but things reached a fever pitch when Grundy flirted with groupie (and future rock star) Siouxsie Sioux. Steve Jones called Grundy a "dirty old man," infuriating the host, who encouraged Jones to "say something outrageous." Things culminated with Jones calling Grundy a "dirty f*cker" and "a f*ckin' rotter."
The interview scandalized and entertained audiences, resulting in Grundy's suspension from TV and a publicity bonanza for the nascent punk stars.
The Two Groups Once Shared A Studio
The two bands crossed paths not long after the fateful Today interview. Both rock groups were recording their 1977 albums at Wessex Studios, London, and found themselves in close quarters for weeks.
Although the bands were never friends, Queen guitarist Brian May says that most hallway encounters were polite enough. "I had a few conversations with John Lydon [Johnny Rotten], who was always very respectful," May said. "We talked about music."