Anime Underground
15 Queer Anime Characters Who Don't Appear In Yaoi Or Yuri

Updated May 7, 2018
7.7k votes
2k voters
30.2k views
15 items
List Rules Vote up the anime characters who best represent the LGBTQ+ Community
There are whole anime genres that feature queer characters: yaoi and yuri. These genres can be pretty cool in their own right, but they can also feature some unrealistic tropes that don't necessarily pop up in mainstream anime, and they aren't widely consumed by anime fans. However, yaoi and yuri aren't the only places to find queer anime characters. While representation of LGBTQ+ characters is still a work-in-progress for mainstream anime, characters who aren't straight or cisgendered do exist, and a few of them star in some of the most popular series of recent memory.
Yuuri Katsuki — Yuri!!! On ICE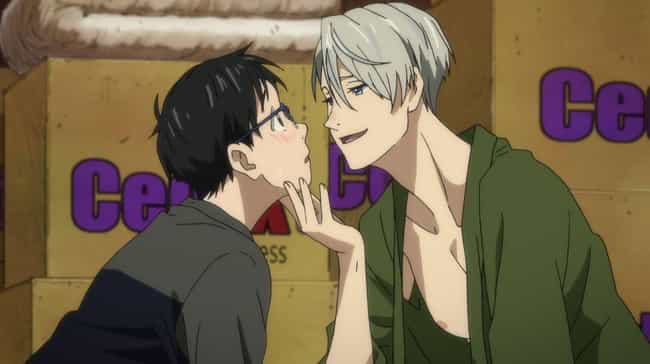 Yuuri Katsuki of Yuri!!! On ICE has been crushing on world-class ice skater Victor Nikiforov since he was a little boy. As an adult, he actually gets the chance to develop a relationship with his idol when Victor becomes his skating coach. Throughout the series, the two fall deeply in love with each other, a process that culminates in both an internationally televised kiss, and an actual, honest-to-god engagement.
Gay marriage isn't legal in either character's home country; just being openly gay can have legal consequences in Victor's native Russia. However, Yuri!!! on ICE doesn't engage with issues of homophobia. Instead, Yuuri and Victor's lovestory gets the fairytale romance treatment. For viewers who are sick of seeing every single gay romance end in misery, it's a welcome respite.
Is this a positive queer representation?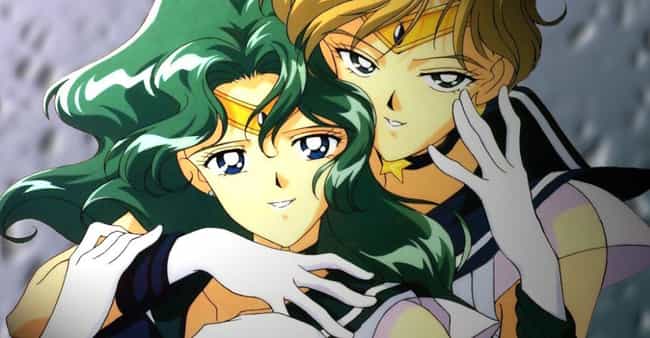 Sailor Moon features a lesbian couple, Sailor Neptune (Michiru) and Sailor Uranus (Haruka). Their relationship is pretty obvious in the original series. In one scene, Haruka complains that Michiru is pulling her arm too hard, and says that she wants Michiru to touch her gently. Michiru says that she will, when they're alone, and Usagi interprets this as creating an "adult mood." Their exact orientations are unknown, but one thing is certain: they both like women.
In the dub, the couple's closeness is explained by the "fact" that they're cousins. Because cousins totally walk around holding hands and looking dreamily into each other's eyes.
Is this a positive queer representation?
Ranka Fujioka — Ouran High School Host Club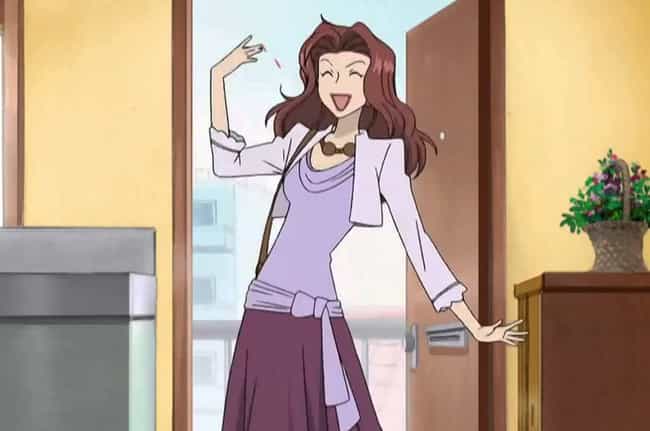 Ouran High School Host Club features plenty of characters who adopt a queer aesthetic to please the Host Club customers, but few characters actually identify as queer. Ranka Fujioka, Haruhi's father, is an exception.
Ranka regularly cross-dresses for his job at an okama bar. Like many of the characters in Ouran — including his daughter Haruhi — Ranka is gender nonconforming, but he's also gay. After Ranka's wife died, he felt that no other woman could compare to her, so he decided to start dating men.
Is this a positive queer representation?
Yawara Chatora — My Hero Academia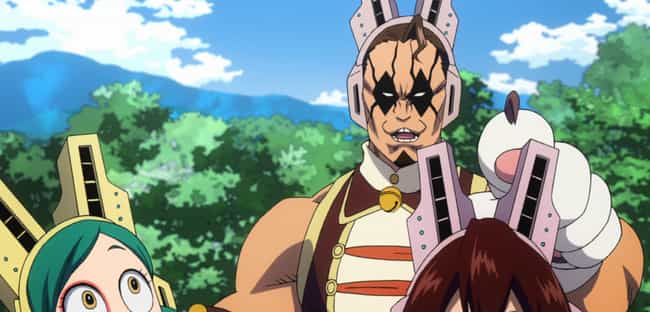 Yawara Chatora is a member of the Wild Wild Pussycats, a professional hero group in My Hero Academia. He's also a trans man who underwent sex reassignment surgery during a trip to Thailand. As a result, Chatora appears totally masculine, but he also likes to wear dresses and other feminine clothing items.
Trans people often feel like they have to over-perform their gender identity in order to be taken seriously or avoid violence. For that reason, it's exciting to see Chatora embrace feminine effects while still identifying as male, as it goes against many of the trans stereotypes that exist in contemporary culture.
Is this a positive queer representation?