Sports
Everything You've Ever Wondered About Rafael Nadal's Sex Life

When you're known as the "greatest clay court player in history," you know that the ladies are going to be all up ons. It also helps that the Rafael Nadal hot-o-meter is off the charts. Even though Nadal has yet to break through in America in the same way that someone like David Beckham has, the rest of the world is well aware of the sex appeal of Rafael Nadal. Because Nadal is one of the biggest babes on the tennis circuit, it's rare to see him wearing a shirt, but it's even more rare for him to give an interview where he discusses his sexuality. That's why we've done some digging to find out about the Rafael Nadal girlfriend rumors and to find out if he ever wants to have kids.
To Rafael Nadal, sex appeal is basically his main currency. It seems like there isn't a day that goes by where he's photographed shirtless, or on a yacht somewhere with a bevy of bikini clad girls. Whether you're just discovering the earthly delights of this international superstar, or if you've been on the Nadal bandwagon for years, we've got private information on here that you've definitely never heard before, and that you'll be thinking about for the rest of the day. If you need your Spanish tennis hunk fix, keep reading to find out everything you've ever wanted to know about Rafael Nadal.
He Doesn't Like to Be "Distracted" During His Matches
When Nadal's girlfriend, Maria Francisca Perello, was asked why she doesn't accompany her beau to his matches she answered matter-of-factly that it was because he needs his space while performing. "Travelling together everywhere, even if I could, would not be good either for him or for me, He needs his space when he is competing, and just the idea of me hanging around waiting on his needs all day wears me out. It would asphyxiate me. And then he would have to be worrying about me… No. If I followed him everywhere, I think there's a risk we might stop getting along."
The Man Knows How to Take a Vacation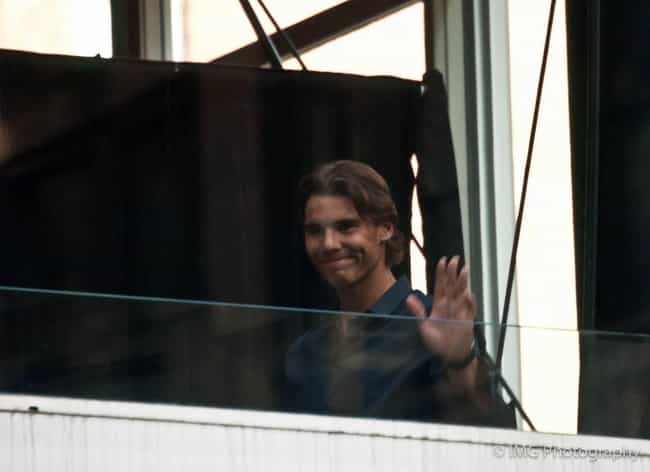 No matter how you vacation, it's never going to be as wild 'n out as Rafael Nadal's vacation. In 2015 he and his girlfriend, Maria Francisca Perello, hit the ocean outside of Mallorca, Spain and pretty much made out the entire time while the paparazzi took photos from a safe distance.
Hopefully Kids Are in His Future
Nadal's life isn't all making out on yachts and destroying on the tennis court. Some day, he'd like to squeeze a couple of kids into the mix. He told La Nacion, "I am quite a family person, my education has been towards family. You never know what will happen in the future, but I understand that I will form a family, have kids, I do not know how much. I love children, but one does not decide unilaterally, it takes two. I would like to have more children, but I cannot say whether two, three or four."
Nadal Loves Showing Off His Buns!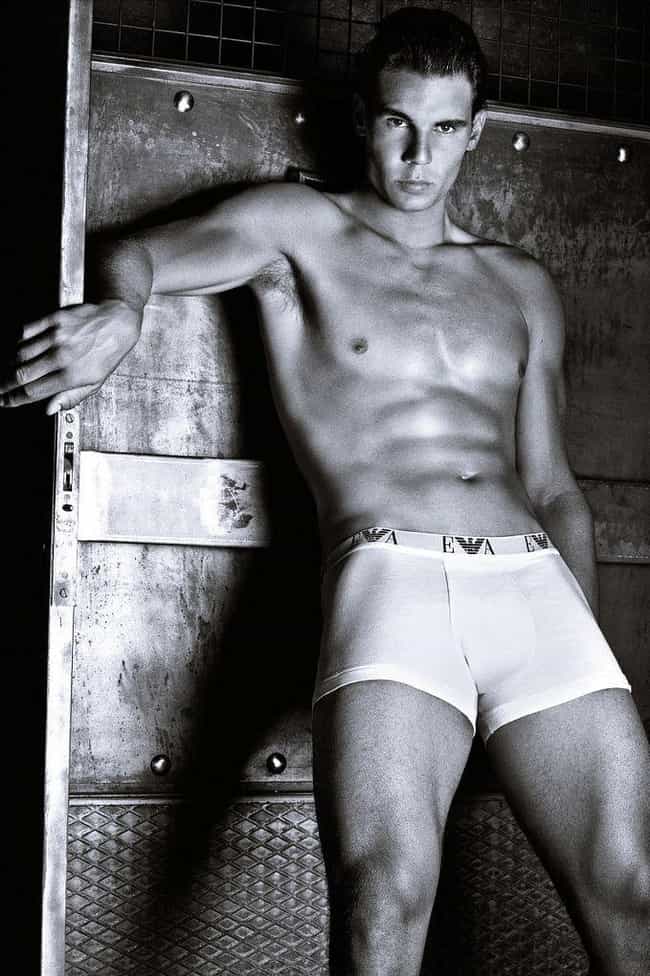 In the modern age it's kind of hard to not know that you've been objectified. But Nadal pulls off the male version of the sex kitten bit in a series of Tommy Hilfiger ads where he shows off his underwear clad buns. According to Celebuzz, Hilfiger was very pleased with Nadal's "work." "Rafael Nadal resonates globally in most countries in the world. He also looks amazing in the underwear and the clothes."