Bands/Musicians

The Best Raga Rock Bands/Artists

87 votes
50 voters
9.7k views
6 items
Raga rock artists list, with photos, ranked best to worst by votes. List of good raga rock bands includes a filter so you can sort by the groups's label and what albums they've put out. This list of the top raga rock bands in the world includes all musicians who have released recordings that have gotten distribution, and is an up-to-date list. Raga rock groups and artists are shown below along with any additional genres in which their music belongs. If available, you can also see information about where all raga rock bands on this list got started. These are truly the greatest raga rock bands of all time, since the most famous raga rock artists ever are listed, and the order is decided by actual fans of the best raga rock music.
You can click on the raga rock band names to see more information about that particular notable raga rock group. If they're near the top of the best raga rock artist list, though, then they should have at least some information available. All the top raga rock bands named on the list also have discographies on their pages if you click on the raga rock band names themselves.
This list has a variety of artists in it, from The Byrds to Procol Harum. Rock the vote by upvoting your favorite artists on this list. Make sure to vote for artists like Kula Shaker or Them if you like them.
All important, significant and iconic names in raga rock music history deserve your votes, so make sure to choose wisely. You can only vote once on this list.
The list includes all new raga rock bands, and if there are any missing on the list, you can always add them yourself. Just make sure they aren't already on the list and check your spelling, because this is already an accurate compilation of the best examples of raga rock, as well as a good place to start if you're asking yourself, or friends, exactly how to get into raga rock music. Especially since the bands at the top of the list will at the very least be the best choices if you're looking for a list of good raga rock bands with which to start out. No point in listening to them if they aren't actually good or even half-way decent raga rock bands.
This list answers the questions "who are the best raga rock bands of all time?" and "who is the greatest raga rock musician ever?"
If you know enough about the genre, please vote based on the quality of the band's music instead of just voting for the most popular raga rock bands that you might've heard of, but not really listened to closely enough to cast an informed vote.
Share this list on Tumblr so that your friends can vote too. (6 items)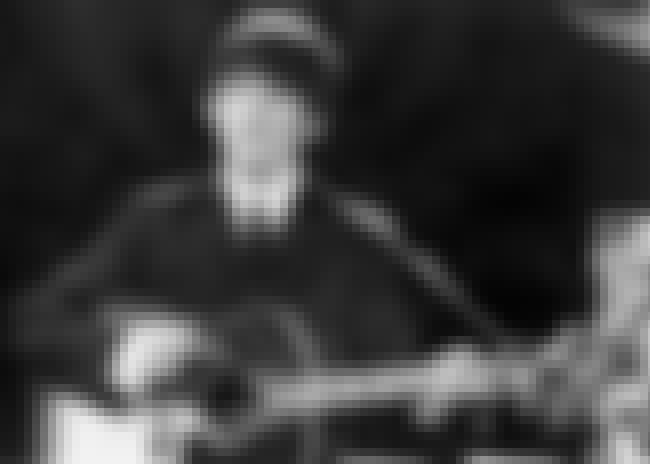 George Harrison, MBE was an English musician, multi-instrumentalist, singer and songwriter and music and film producer who achieved international fame as the lead guitarist of the Beatles. Although John Lennon and Paul McCartney were the band's primary songwriters, most of their albums included at least one Harrison composition, including "While My Guitar Gently Weeps", "Here Comes the Sun" and "Something", which became the Beatles' second-most-covered song. Harrison's earliest musical influences included Big Bill Broonzy, George Formby and Django Reinhardt; Chet Atkins, Chuck Berry and Ry Cooder were significant later influences. By 1965 he had begun to lead the Beatles into folk rock ...more on Wikipedia
Genres (Music): Pop music, Rock music, Experimental rock, World music, Experimental music, + more
Albums: All Things Must Pass, Cloud Nine, Living in the Material World, Thirty Three & 1/3, George Harrison, + more
Nationality: United Kingdom
Labels: Swan Records, Parlophone, Zapple Records, EMI, Dark Horse Records, + more
Also Ranked
#57 on The Best Rock Vocalists
#80 on The Greatest Musical Artists of All Time
#75 on The Best Singers of All Time
#92 on The Best Rock Bands of All Time

Agree or disagree?
see more on George Harrison
The Byrds were an American rock band, formed in Los Angeles, California in 1964. The band underwent multiple line-up changes throughout its existence, with frontman Roger McGuinn remaining the sole consistent member, until the group disbanded in 1973. Although they only managed to attain the huge commercial success of contemporaries like the Beatles, the Beach Boys, and the Rolling Stones for a short period, the Byrds are today considered by critics to be one of the most influential bands of the 1960s. Initially, they pioneered the musical genre of folk rock, melding the influence of the Beatles and other British Invasion bands with contemporary and traditional folk music. As the 1960s ...more on Wikipedia
Genres (Music): Jangle pop, Pop music, Raga rock, Rock music, Folk rock, + more
Albums: Sweetheart of the Rodeo, Mr. Tambourine Man, Younger Than Yesterday, Turn! Turn! Turn!, Fifth Dimension, + more
Labels: Asylum Records, Elektra Records, Columbia
Career Began: Los Angeles, California, United States of America
Also Ranked
#47 on The Greatest American Rock Bands
#14 on The Top Pop Artists of the 1960s
#11 on The Best Bands With Animal Names
#3 on The Best Bands Named After Birds

Agree or disagree?
see more on The Byrds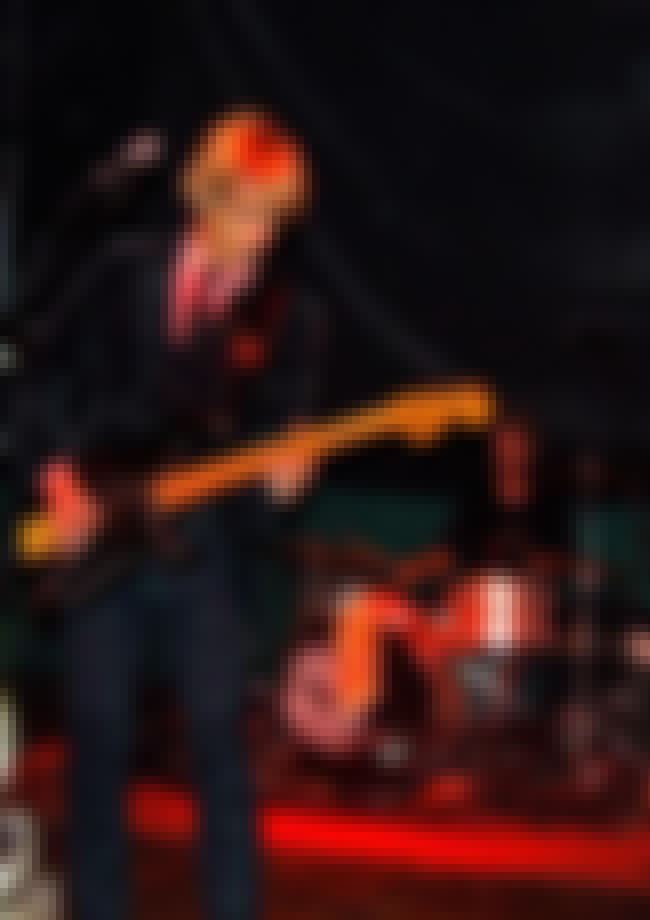 Kula Shaker are an English psychedelic rock band. Led by frontman Crispian Mills, the band came to prominence during the Post-Britpop era of the late 1990s. The band enjoyed commercial success in the UK between 1996 and 1999, notching up a number of Top 10 hits on the UK Singles Chart, including "Tattva", "Hey Dude", "Govinda", "Hush", and "Sound of Drums". The band's debut album, K, reached No. 1 on the UK Albums Chart. The band are known for their interest in traditional Indian music, culture, and mysticism, with a number of their most famous songs, including "Tattva" and "Govinda", featuring lyrics written in Sanskrit. The name Kula Shaker was itself inspired by King Kulasekhara, an ...more on Wikipedia
Genres (Music): Raga rock, Neo-psychedelia, Britpop, Indie rock, Psychedelic rock
Albums: K, Peasants, Pigs & Astronauts, Strangefolk, Pilgrims Progress, + more
Labels: Sony BMG Music Entertainment, Cooking Vinyl, Columbia
Career Began: London, United Kingdom
Agree or disagree?
see more on Kula Shaker
Jay Darlington is an English keyboardist who has played as a member of the band Kula Shaker and as a live member of Oasis. ...more on Wikipedia
Genres (Music): Raga rock, Neo-psychedelia, Britpop, Alternative rock, Indie rock, + more
Nationality: United Kingdom
see more on Jay Darlington