Food
Rainforest Cafe Recipes

175 votes
124 voters
17.2k views
7 items
List Rules Upvote your favorite recipes
Rainforest Cafe recipes - the easy way to prepare the best dishes from the Rainforest Cafe's menu. These are copycat recipes, not necessarily made the same way as they are prepared at Rainforest Cafe, but closely modeled on the flavors and textures of Rainforest Cafe's popular food, so you can bring the exotic tastes of one of the best chain restaurants in the US to your own table for a fraction of the cost.
The Rainforest Cafe opened its first location in the Mall of America in Bloomington, Minnesota in 1994 and expanded slowly across the US to its current roster of 32 locations in 12 US states and five countries internationally. The restaurants mimic the surroundings of an actual rainforest such as misting water, lush vegetation, and exotic animals.
From Red Lobster Cheddar Bay Biscuits to Buffalo Wild Wings hot sauce, chain and franchise restaurants are popular destinations around the world. Eating out too frequently can be costly, not to mention that it's hard to control portion size, ingredients, or the style of cooking to suit your preferences.
Making Rainforest Cafe recipes on your own allows you to save money while enjoying your favorite menu items from the casual dining spot. This list collections the best copycat Rainforest Cafe recipes from around the Web.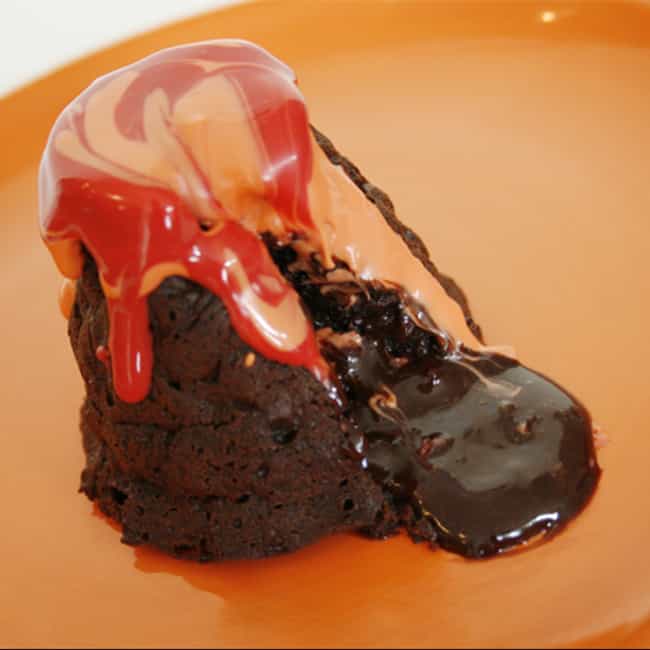 4 chocolate brownies, already made, cut into 8 inch pieces
1 can whipped cream
3 tablespoons caramel sauce
12 scoops vanilla ice cream, more if you like
3 tablespoons hot fudge, warmed
- Arrange scoops of ice cream in the center of a chilled large round plate.
- Place brownies along the sides of the ice cream, making it look like a volcano shape.
- Drizzle down sides and top with both sauces.
- Add whipped cream all over the sides and down the center of the volcano.
- Drizzle volcano with more sauce and stick a sparkler or streamer in the middle.

Would you try this?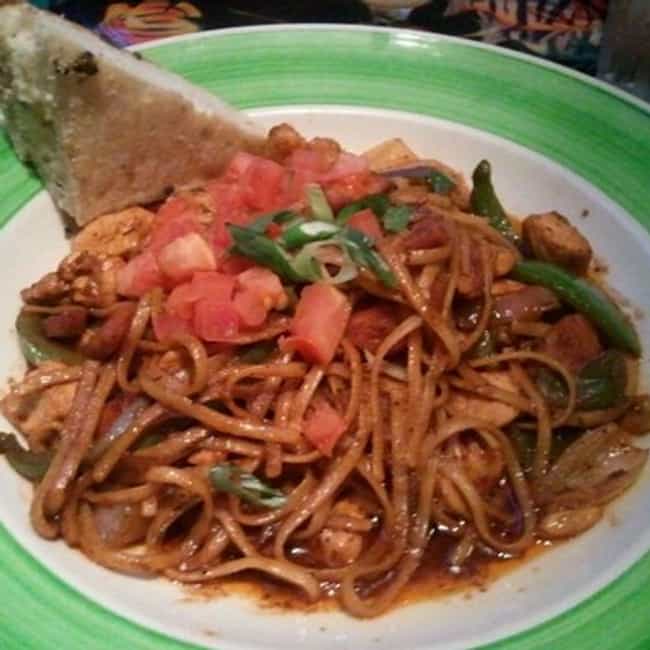 1 pound linguine pasta, cooked and drained
2 ounces chicken tenders, cubed
20 medium shrimp, tails removed
2 ounces cooked andouille sausage, sliced
2 ounces green bell peppers, diced
2 ounces red onions, sliced
2 ounces roma tomatoes, diced
1/4 cup chopped green onions
Cajun seasoning
seafood stock
* Creole Butter Sauce
1/2 cup butter, softened
Worcestershire sauce
minced garlic
cayenne pepper
black pepper
thyme
oregano
kosher salt
red pepper flakes
- Butter Sauce: Place Worcestershire in blender.
- Add remaining ingredients except butter; whip on low until combined.
- Add softened butter; mix for 2 minutes.
- Melt Creole butter in a saute pan; cook until browned.
- Add chicken; cook until half done.
- Add shrimp, cook until half done; add vegetables and sausage.
- Ladle in seafood stock around the outside of the pan; cook until heated through.
- Place in bowl, toss with linguine; sprinkle with tomatoes and green onions.
- Dust with Cajun seasoning to taste.

Would you try this?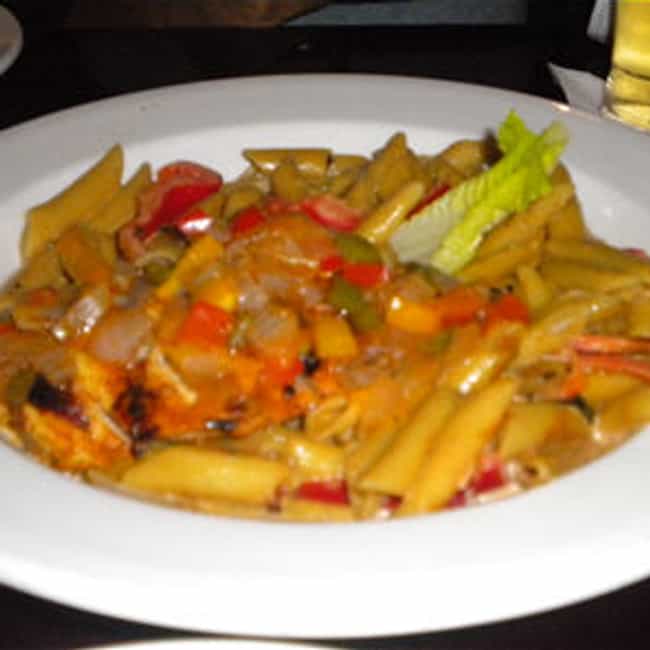 1 (8 ounce) box bow tie pasta
2 cloves garlic
2 teaspoons olive oil
1 cup chopped fresh spinach
1 cup broccoli floret
1 medium red pepper , roasted
1 cup grilled chicken , sliced into 1/2 inch wide strips
1 cup prepared alfredo sauce
1/8 cup basil pesto
1 teaspoon italian seasoning
2 teaspoons shredded parmesan cheese
- Cook pasta according to package directions.
- In a large skillet, saute garlic in olive oil.
- Add spinach and broccoli, red pepper and grilled chicken; toss to combine.
- Stir in Alfredo sauce and pesto; simmer for 5 minutes.
- Drain pasta; pour into a bowl.
- Top with sauce; toss well.
- Sprinkle with Italian seasoning and Parmesan cheese.

Would you try this?