Updated January 11, 2018
3.3k votes
1.3k voters
98.2k views
9 items
Randy Orton tattoos, ranked by fans of the sexy star and of body art. One of the greatest wrestlers of the 21st century, Randy Orton came from a long line of wrestling legends including his father "Cowboy" Bob Orton and grandfather Bob Orton Sr. Randy briefly enlisted with the U.S. Marine Corps before getting discharged a year later for going AWOL. Fans will also enjoy hot Randy Orton photos and fun facts about "The Legend Killer." The young Orton made his professional wrestling debut in 2000 and signed a deal with World Wrestling Entertainment the following year. Four years later, Randy became the youngest heavyweight champion in WWE history.
Are you wondering what's the meaning behind Randy Orton's tattoos? Well unfortunately for us, Randy has chosen not to reveal too much about his tattoos, but he has shared that his tats center around the people in his life that are most important to him. Orton has at least 9 tattoos that have special meanings or memories. He had a USMC tattoo which he covered up. The wrestler has numerous tribal art designs inked on his body, but also pays tribute to his family with his wife's name and daughter's birthday tattooed on his arms.
Similar to other stars that have tattoos, such as Justin Bieber Inked or Adam Levine Body Art, Randy Orton has made headlines several times as he has added a new tattoo to his collection. He is one of the hottest tattooed celebrities and famous people with tattoos.
back to page 1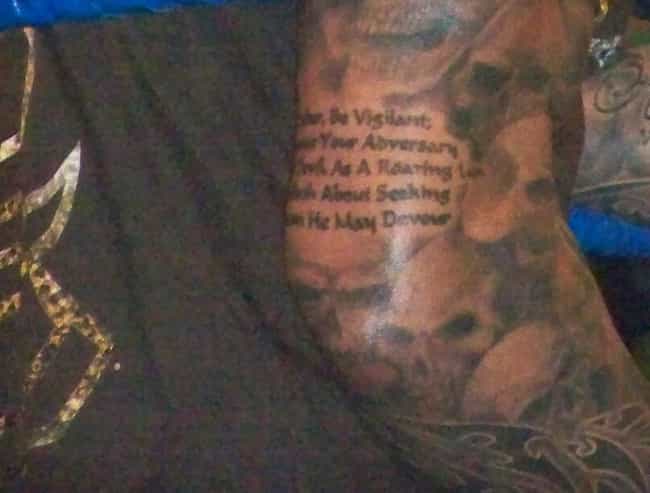 The Bible verse inked on Randy's right elbow reads "Be sober, be vigilant; because your adversary the devil, as a roaring lion, walketh about, seeking whom he may devour." (1 Peter 5:8)
Daughter's Name and Birthday
His daughter Alanna's name and birthday in Roman numerals are tattooed on Randy's arm.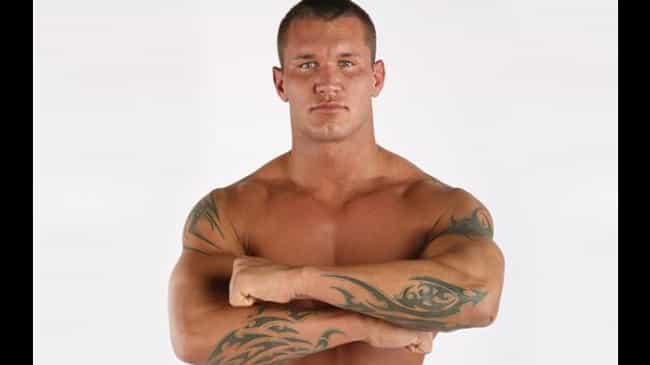 Randy Orton has various tribal art tattooed on both of his arms. The wrestler has not revealed the true meanings of most of his tattoos except to his family and friends.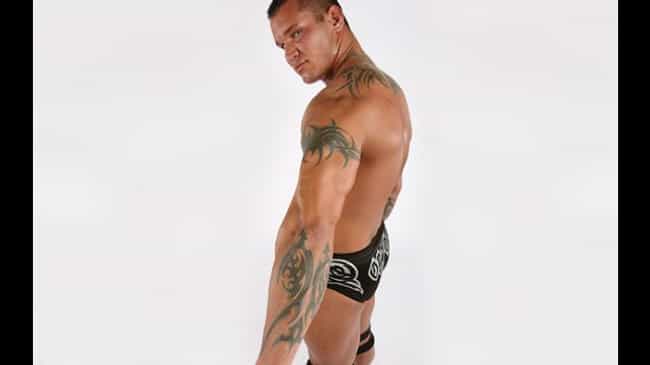 On his left arm was a United States
Marine Corps tattoo
, which he has since covered up after receiving a bad conduct discharge when Orton went AWOL from the service.