True Stories
Weird Randy Quaid Stories You Won't Believe Are Real

Since 2009, the ongoing saga of Randy Quaid and his wife Evi has been playing out in the media like some kind of experimental theater. Just when you think that you've heard all the Randy Quaid stories, he does something else that makes you rethink your perception of Cousin Eddie from National Lampoon's Vacation movies.
At first, a lot of people were calling Randy Quaid crazy for showing up to a court hearing with props like a sheriff's badge and his 1988 Golden Globe, but he's an actor so whatever, you know? He's eccentric. But then when Quaid disappeared to Canada with his wife and started tweeting about Hollywood star whackers, things got really weird, really fast. This list covers some of the strangest things Randy Quaid has done in his time under the spotlight, so strap on your tinfoil hat and read these weird Randy Quaid stories you might not belied are true.
There are so many Randy Quaid crazy stories that they're almost a quantifiable commodity. They're at least as good as baseball cards or Pogs. It's entirely possible that by the end of Randy Quaid's life, he'll have made so many strange choices that families will sit around the campfire trading stories about the taller, more eccentric Quaid, and remember him fondly as the pure entertainer that he was. You know what? There's no reason we can't start that tradition now. Let's all run away to Canada, light up the campfire, and read about these weird things Randy Quaid has done.
He and Evi Got Arrested Trying to Return to the US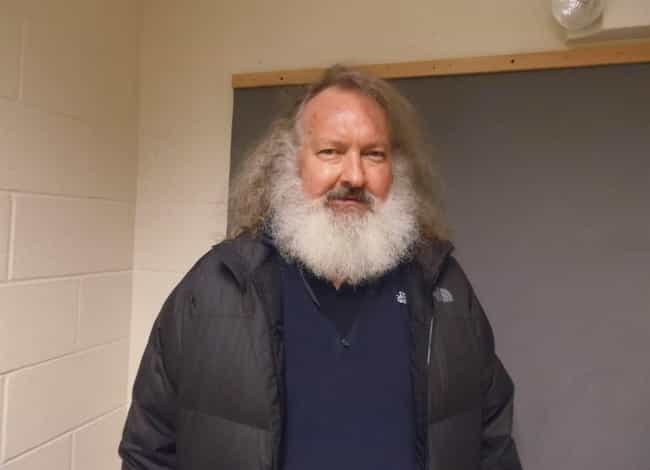 On October 9, 2015, after five years hiding out in Canada for fear of "star whackers," Quaid and his wife Evi were arrested at America's northern border, attempting to return to the US. Specifically, they were making the crossing from Quebec into Vermont.
Why come back to the country? Well, though Evi was granted Canadian citizenship (her father was a hoser), Randy was not. The couple was set to be deported to the US on October 14, 2015 - evidently they decided not to wait around.
The pair was held at separate correctional facilities, with bail for each at $500,000. Further complicating matters, was the news that there are grounds to extradite the Quaids to California, due to warrants issued for them in Santa Barbara.

He Made a Sex Tape in Which His Wife Wore a Rupert Murdoch Mask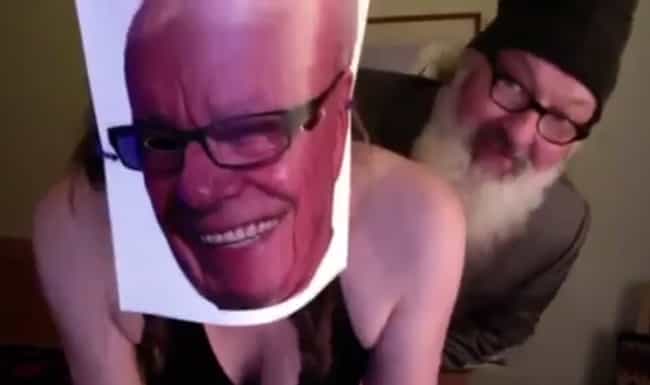 After being off the grid for a little while, Quaid resurfaced in February 2015 to let the world know he was still crazy, and to say that, "Warner Brothers even had my wife and I falsely arrested six times by TMZ."
Then he went on to simulate sex with his wife while she wore a piece of paper with Rupert Murdoch's face on it.
Quaid Claimed He Was Running from Hollywood Star Whackers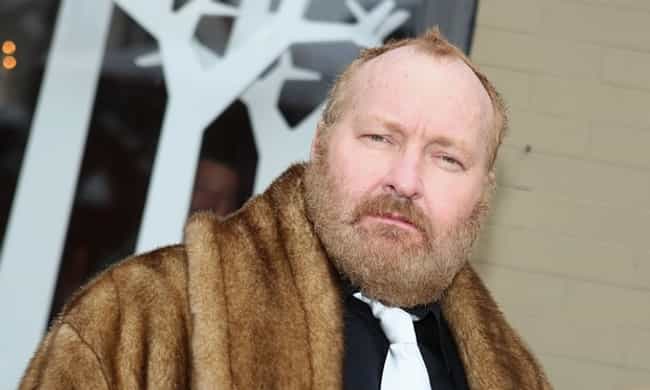 After escaping to Canada, Quaid appealed to Canada for asylum, claiming to be on the run from a group of "
Hollywood star whackers
" who were responsible for the mysterious deaths of numerous actors, including Heath Ledger and David Carradine.
He Was Banned from the Actors Equity Union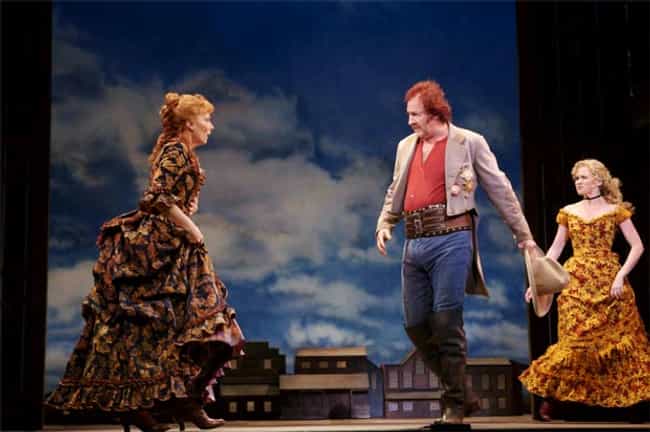 Thanks to his
nutso behavior
during the Seattle run of the musical
Lone Star Love,
Quaid was
banned from the Actors' Equity union

for life. He was fined $81,572 for reportedly hitting an actor on the back of the head multiple times, warning another actor to not make direct eye contact with him, making

"sexually inappropriate" comments onstage, trying to write characters out of the script, and changing the lyrics to the songs.