Entertainment
Ranking the Best Seasons of 'Bojack Horseman'
35 votes
18 voters
5 items
This list features the best seasons of BoJack Horseman, listed from best to worst with pictures of season posters when available. Fans may debate which season of BoJack Horseman is the best, but each installment of the animated comedy series features memorable episodes. Some BoJack Horseman seasons focus on BoJack's career and other good seasons explore Todd's business pursuits and relationships.
This list of BoJack Horseman seasons has been voted on by fans from all over the world, helping to decide once and for all which collection of episodes starring Will Arnett, Amy Sedaris, and Aaron Paul are the best. Season One found BoJack writing his memoirs while later seasons highlighted his newfound successes (and failures) as an actor.
Which BoJack Horseman season is the best? Help us decide by giving your favorite BoJack Horseman season a vote up and please use this factual list to build one just like it to re-rank to fit your opinion.
Ranker may collect a commission from links on this page.
back to page 1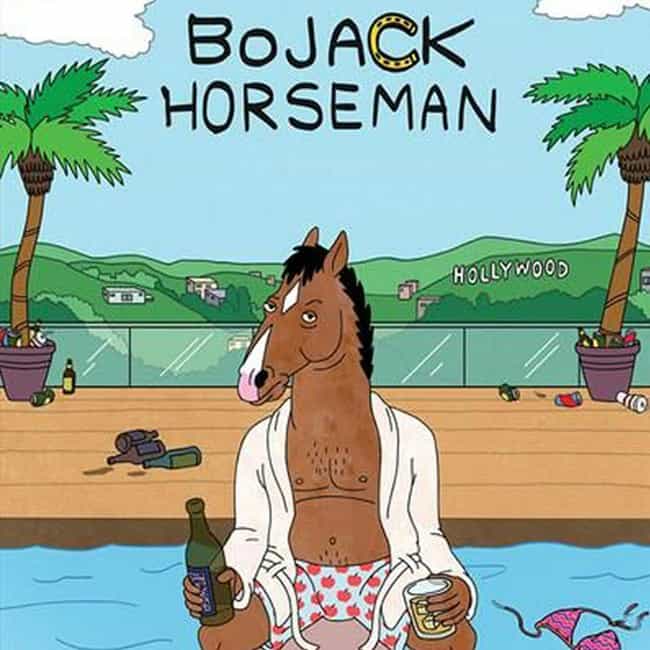 The first season of BoJack Horseman premiered on August 22, 2014, and contains 12 episodes. This season focuses on BoJack's quest to return to the limelight.
This season contains several memorable episodes including: "BoJack Horseman: The BoJack Horseman Story, Chapter One," "Prickly-Muffin," and "Our A-Story is a 'D' Story."
Memorable moments from Season 1 include:
BoJack teams up with Diane to write his memoirs.
Todd spends time in prison.
BoJack publishes his book.

Was this a great season?