Music
Rappers Who Died Young

Biggie Smalls once rapped, "It don't make sense / Goin' to Heaven with the goodie goodies / Dressed in white / I like black Timbs and black hoodies." Biggie, we hope that wherever you and these other dead rappers end up in the afterlife, you're allowed to wear your Timberland boots. Over the years, several successful rappers have died before their time due to murder, natural causes, and a variety of other reasons. Some rappers were shot and killed, while other died from complications with cancer. Several famous rappers also died after suffering heart attacks.
Who is the most famous rapper who has died? Tupac Shakur tops our list. Tupac Shakur died on September 13, 1996, at age 25, after being shot in Las Vegas a few days earlier. His murder remains unsolved to this day. The Notorious B.I.G., who many believe was involved with Tupac's death, died on March 9, 1997, at age 24, after being shot in an SUV. As with Pac, Biggie's murder is also unsolved.
Several famous rappers have died after losing their battles with cancer. Adam Yauch, AKA MCA from the Beastie Boys, died on May 4, 2012, at age 47, after succumbing to a cancerous parotid gland and a lymph node. Guru died on April 19, 2010, at age 48, due to cancer. Guru is best known for being a part of the duo Gang Starr with DJ Premier.
Are you surprised that so many rappers have died? Pour one out for your homies.
back to page 1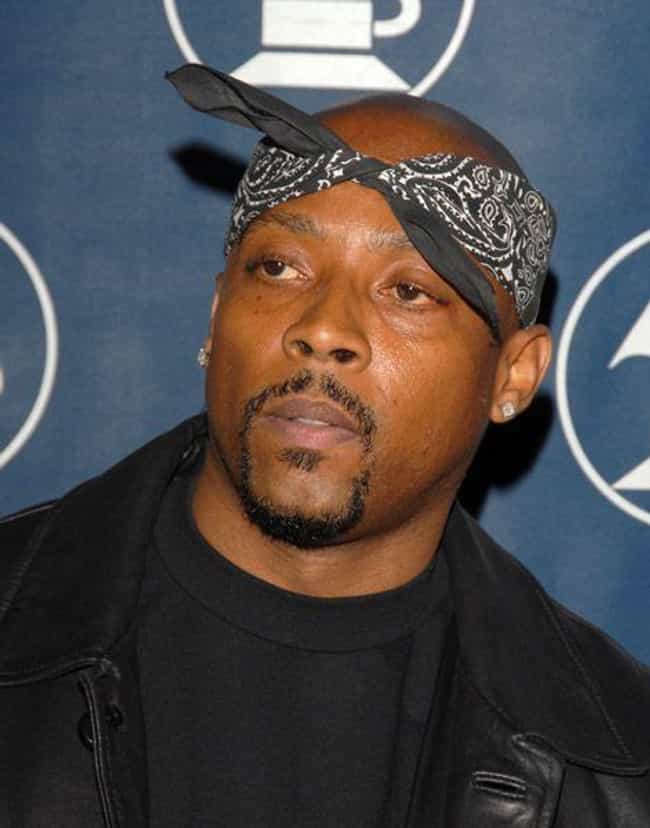 Nate Dogg died on March 15, 2011, at age 41, due to heart failure and complications of having multiple strokes.
(
Source
)
Age: Dec. at 42 (1969-2011)
Birthplace: Clarksdale, Mississippi, United States of America
see more on Nate Dogg
Ol' Dirty Bastard died on November 13, 2004, at age 35, due to a drug overdose.
(
Source
)
Age: Dec. at 36 (1968-2004)
Birthplace: New York City, USA, Fort Greene, New York
see more on Ol' Dirty Bastard
Rapper Lil Peep died on November 15 at the age of 21. The suspected cause of death was an overdose of Xanax.
The young rapper, born Gustav Ahr, grew up in Long Island. He quickly grew an underground following thanks to a string of self-released mixtapes; his debut album, Come Over When You're Sober (Part One), was released in August 2017.
Read more:
see more on Lil Peep
On June 18, 2018, 21-year-old rapper Jimmy Wopo – born Travon Smart – was killed in a drive-by shooting in Pittsburgh, PA. Another person was with Wopo and was transported to the local hospital in stable condition. The Pittsburgh Police released an official statement regarding the incident:
At approximately, 4:22 pm officers arrived in the 2400 block of Wylie Avenue for a reported shooting. Upon arrival, officers observed two males suffering from gunshot wounds inside a vehicle in the middle of the street. The vehicle was struck several times. Initial reports indicate this was an isolated incident. Both victims were transported to the hospital. One victim was transported in critical condition and later died at the hospital. The other victim was transported in stable condition. There are no other reported injuries and no reports of damage to any nearby property.
Wopo's manager, Taylor Maglin, confirmed the death on Facebook and lamented the loss of his friend:
I lost my brother today and it's the worst feeling in the world. He was destined for greatness and he wanted the best for his friends, family, and community. We lost a great person today, but just know I will do everything in my power to make his memory live on forever. Love you bro. #LongLiveWopo.
Wopo became popular after his 2016 single "Elm Street" blew up on social media.
see more on Jimmy Wopo