Total Nerd
20 Doctor Who Gifts You Didn't Know Existed

Updated June 14, 2019
5.7k votes
831 voters
228.2k views
20 items
The holidays are quickly approaching, and we're willing to bet that you have at least one Doctor Who fan in your family or circle of friends. If they already have all the seasons of the original and rebooted series (which you know they already do), you're going to need some Doctor Who gift ideas.
Shopping for a Whovian can be daunting at first, but once you dive into this list of cool Doctor Who products, there's no way that you can buy the wrong thing. Whether you're shopping for a man, woman, or young person, this list of Doctor Who presents has some great ideas, and a few things that you'll want to buy for yourself. Keep scrolling for super cool gift ideas. And remember, the best thing about this list of Doctor Who gifts you didn't know existed is that it's bigger on the inside.
If you're shopping for the Whovian who has it all, it would beWHOve you to pick up a few rare Doctor Who gifts. Even if you're picking up presents for a super fan, they haven't seen it all. And if you've already bought the big gifts, there are plenty of stocking stuffer ideas on this list. From masks featuring the faces of the Doctor's greatest villains to jewelry featuring Gallifreyan, and, of course, lots of products that look like the TARDIS, the Doctor Who gift ideas collected here are sure to blow away any fan of the series.
Vote up the gifts that the biggest
Doctor Who fans
will love! And don't forget to get yourself a
Doctor Who
gift after you've finished shopping!
Ranker may collect a commission from links on this page.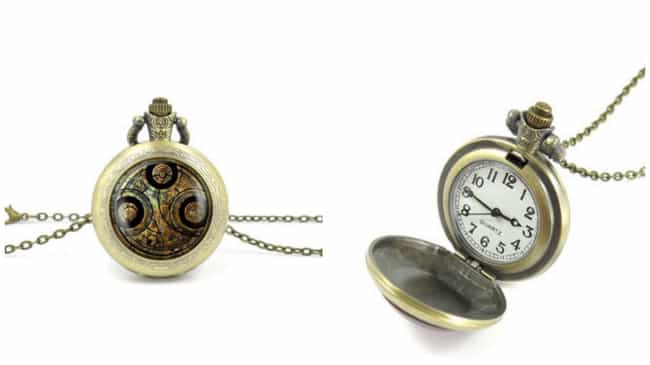 Giving this pendant with a neat-o time lord design with a clock inside is the perfect way to say "I want you to know what time it is."
Price: $5.99
What Else You Might Want:
Pair this pendant with a
"Hello Sweetie" curved ring.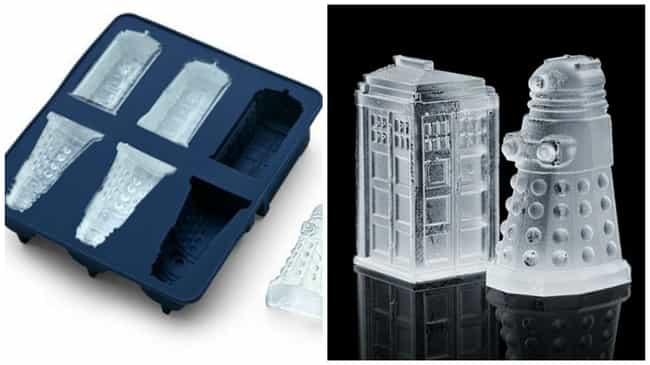 This mold allows you you make Doctor Who-inspired ice cubes, chocolate bars, or anything else you can pour in there and freeze.
Price: $7.35
What Else You Might Want:
Why not top it off with a
TARDIS shaped mug
?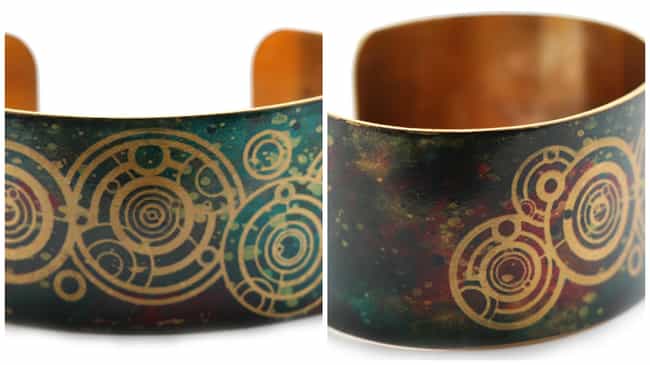 Check out this solid brass bracelet featuring the Doctor's name stamped in his native Gallifreyan. It'll look cool to fans and non-fans alike - even if you don't know what Gallifreyan is, it still looks styling.
Price: $24.99
What Else You Might Like:
Match this cuff with
a TARDIS ring
for maximum effect.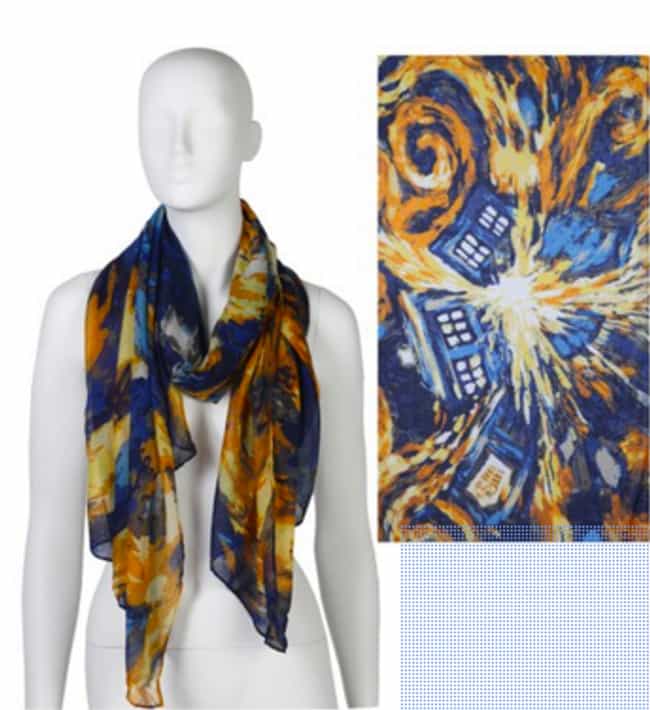 This Van Gogh-inspired scarf will make anyone wearing it look fabulous. It also keeps you warm and reminds everyone how great "Vincent and the Doctor" is.
Price: $21.99
What Else You Might Want:
Pair that scarf with a pair of
TARDIS arm warmers
.