College
BYU Rules That Are Actually Real and In Effect Today

Updated October 17, 2018
71.3k views
10 items
Brigham Young University in Provo, UT, was established in 1875 by The Church of Jesus Christ of Latter-Day Saints as a private university. It wasn't until the 1939-40 school year that BYU created a list of student and faculty prohibitions - an early version of the now infamous BYU honor code.
This list below features real BYU rules that a lot of people, frankly, find pretty weird. Dating at BYU, especially, is unusual compared to most universities - sex-segregated dorms, no premarital sex, no homosexual "behavior" - but the rules are similar to those at many private religious universities and colleges in the U.S. However, BYU's Honor Code also has a few other unusual rules that set it apart, earning it the reputation as one of the strictest campuses in the country.
Homosexual Behavior Is Forbidden on Campus, But Not Homosexuals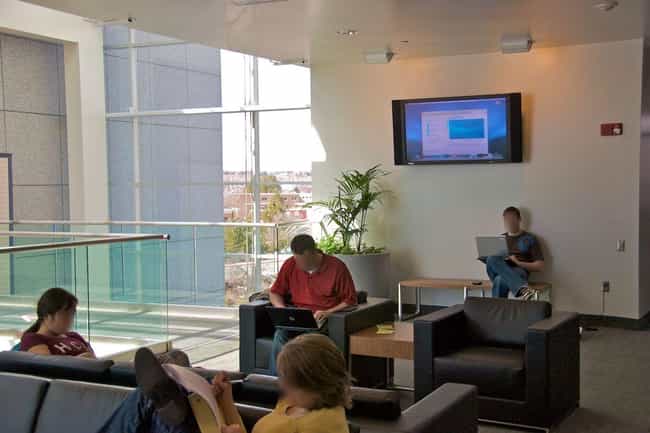 You can be a homosexual and attend Brigham Young University, but the Honor Code makes it clear that no physical expressions of homosexual attraction are allowed. This doesn't just mean sexual behavior - the entire student body, in fact, has to commit to staying chaste - but also "all forms of physical intimacy that give expression to homosexual feelings."
Openly claiming to be a homosexual doesn't appear to be a problem: the Honor Code says "One's stated same-gender attraction is not an Honor Code issue" and "[BYU] will respond to homosexual behavior rather than to feelings or attraction."
No Premarital Sex, No Porn, No 'Sexual Misconduct'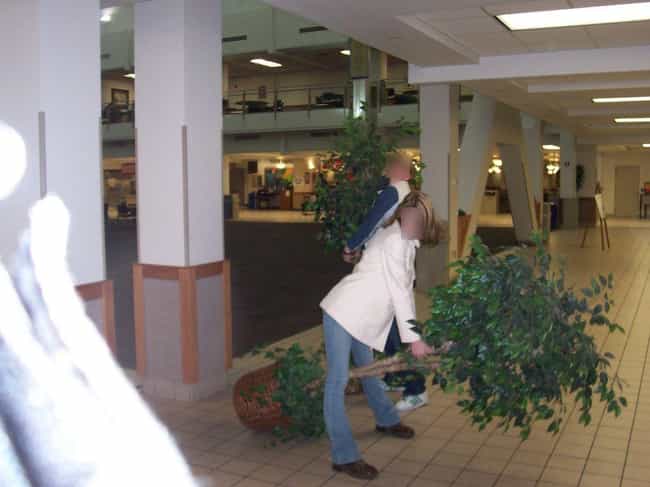 The BYU Honor Code says everyone must agree to "live a chaste and virtuous life." Specifically, the "chaste" part refers to premarital sex, since the Code extends to all students, faculty, administration, and staff, both married and unmarried. (In other words, married faculty members aren't required to suddenly stop having sex with their spouses once they get the job.) The Code also forbids "sexual misconduct; obscene or indecent conduct or expressions; disorderly or disruptive conduct" and "involvement with pornographic, erotic, indecent, or offensive material" but does not get into specifics.
BYU basketball star Brandon Davies made headlines in 2011 when he was dismissed from the team for having premarital sex with his girlfriend. BYU did not make the nature of his violation of the Code public; The Salt Lake Tribune broke the news, citing "multiple sources."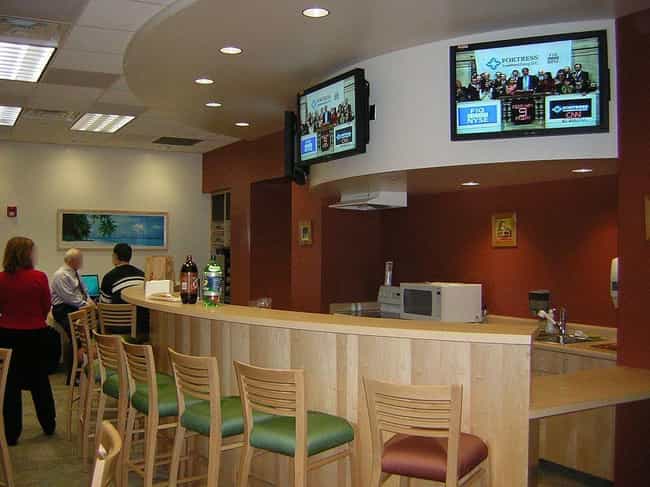 Alcohol- and tobacco-free campuses are fairly common, but BYU, by remaining "consistent with the ideals and principles of The Church of Jesus Christ of Latter-day Saints," is also a coffee- and tea-free campus (this is how church authorities interpret Joseph Smith barring so-called "hot drinks"). The rule was extended to BYU in 1968, but does not mean the campus is caffeine-free: students can choose to drink other caffeinated beverages if they wish, even though the university does not officially sell or serve them (note the caffeine-free A&W Root Beer and Sprite at the "BYU Cafe" in the photo above).
Before the ban on "hot drinks" went into effect, BYU cracked down on No-Doz caffeine pills in 1967 by removing them from the nationally marketed "Campus Pac" school supply packages before carrying them at the BYU bookstore.
Visitors of the Opposite Sex Can't Visit Your Bedroom or Bathroom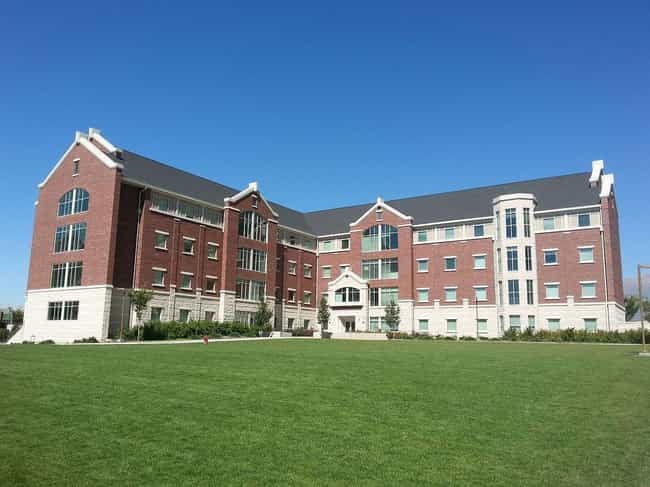 The only time a member of the opposite sex is allowed in your bedroom at BYU is at the "Helaman Halls" dormitory during established open houses (Wednesdays and Sundays from 7 p.m. until 9 p.m.), and even then, "room doors must remain open." All other housing arrangements at BYU only allow visitors of the opposite sex in lobby areas and shared kitchens.
Bathrooms are also off-limits: "use of the bathroom areas by members of the opposite sex is not appropriate unless emergency or civility dictates otherwise, and then only if the safety, privacy, and sensitivity of other residents are not jeopardized."