Total Nerd
16 Real-Life Crimes And Murders Inspired By The Joker

Updated April 22, 2020
510.8k views
16 items
The Joker is one of the best villains in comic and cinematic history. Not only is he the perfect anarchic foil to Batman's whole brooding Boy Scout thing, he's also a fun character. Unfortunately, there are a lot of people who found inspiration for crimes from the Joker - especially Heath Ledger's portrayal of the character as an unbeatable force of chaos. Crimes inspired by the Joker show you just how much of a nightmare it would be if the Joker actually existed, so maybe it's good that most of these wannabe Jokers were arrested before they could do too much harm.
The most frightening aspect of people who pulled off Joker heists in real life is that they were fully committed to creating mass panic, eschewing their morals for a desire for nothing more than to see the terror they caused by destroying lives in the real world. As you'll come to find out, most of the people who tried to pull off Joker's crimes in real life were much less adept at living a life of crime than the comic book villain.
James Holmes Really Wanted To Be The Joker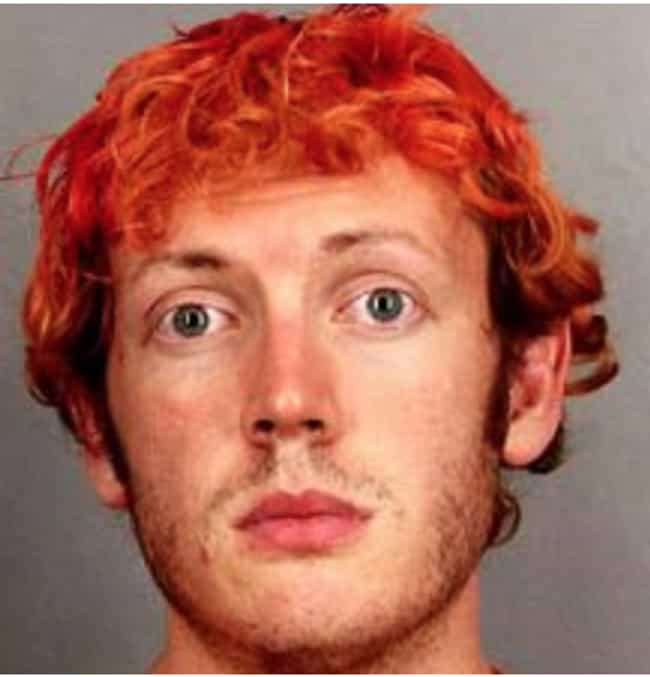 The most famous criminal inspired by the Joker was James Holmes, the Aurora, Colorado, theater shooter. On July 20, 2012, Holmes entered a midnight showing of The Dark Knight Rises dressed in tactical clothing. He set off tear gas canisters and shot indiscriminately into the crowded theater. He killed 12 people and injured 70 others in the attack. According to two federal agents, Holmes had dyed his hair red and was referring to himself as "the Joker" during the attack. After police captured Holmes, he told agents that he had placed explosive devices in his apartment. This sent everyone into a panic and caused a mass evacuation of not only his apartment building, but also the buildings surrounding it.
After going back and forth for three years about whether or not his mental illness played into the attack, Holmes's trial finally got underway. On July 16, 2015, a jury found Holmes guilty of 24 counts of first-degree murder, 140 counts of attempted first-degree murder, and one count of possessing illegal explosives. The court sentenced him to life in prison without the possibility of parole.
Jerad Miller Was Obsessed With The Joker
In 2014, two psychopaths went on a shooting spree in Las Vegas, Nevada, and ended up taking out two police officers and an innocent bystander before taking their own lives when they faced with capture. One of the culprits, Jerad Miller, dressed as the Joker while on the spree. Prior to the attack, Miller posted a YouTube video in which he laid out his manifesto.
"I want to be a war mongerer [sic], not just some everyday terrorist. I want to blow up whole nations," Miller ranted in his video. After downing the two officers, Miller and his wife/accomplice draped the bodies in a yellow flag with the words "Don't Tread on Me" and a swastika.
Two Teens Were Charged With Conspiracy To Commit Acts Of Terror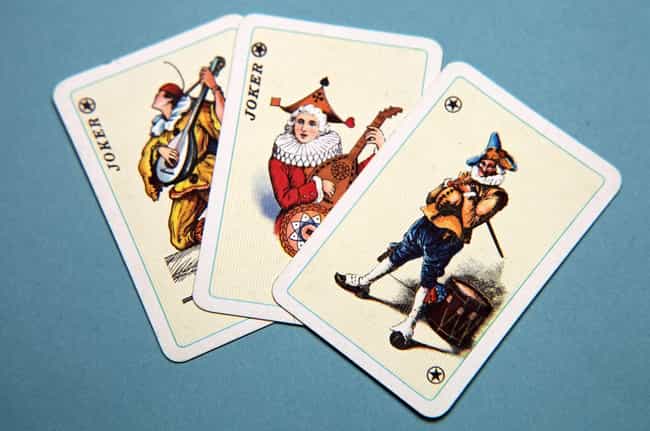 Right after The Dark Knight was released in 2008, two teenagers from Pembroke, Virginia, were arrested after they admitted to creating "a series of playing cards that were defaced with threatening writing and left at stores in Christiansburg and Pearisburg."
The teens admitted that they were inspired to do this after seeing the Christopher Nolan film, and even though this seems like a fairly innocuous "crime," the jokers were hit with a serious charge: conspiracy to commit an act of terrorism.
15-Year-Old Girl Goes Full Joker And Cuts A Smile Into Her Face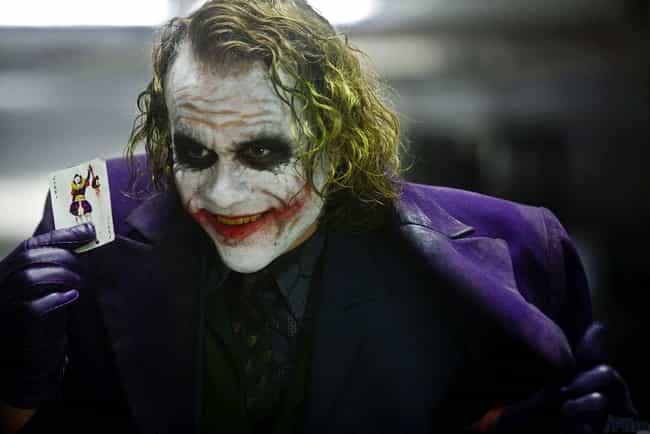 In 2016, a 14-year old in England cut her own mouth open to give herself a Jokeresque smile and proceeded to lure a friend to a secluded part of their school in Hampshire, where she then stabbed the friend in the chest. After being arrested, the girl said she didn't care if "[people] blamed it on The Joker or Columbine, they didn't inspire me, they motivated me." Earlier in the day, she sent a message to another friend saying, "If the plan does fail I will say the voices in my head made me do it."
Prosecutors argued that the girl was obsessed with serial killers and The Dark Knight, and the defendant pleaded guilty to unlawful wounding and possession of a bladed article on school premises.