Weird History
Was There A Real-Life Inspiration For Snow White?

Updated August 22, 2019
22.8k views
10 items
Did you know there's a real-life Snow White? The real life stories and inspirations behind classic childhood fairy tales, like the tragic and very real couple who inspired Beauty and the Beast, are fascinating, if not a bit detrimental to childhood memories. After all, every story has an inspiration, or an origin, and Snow White and the Seven Dwarves is no exception.
Snow White's story was first made popular by the Brothers Grimm in the early 1800s, and has been engrained into pop culture with the advent of the adorable 1937 Disney movie version. Although the tale seems far fetched — a beautiful girl is sent to be killed by her stepmother, and has to live among dwarves in the forest until she is poisoned, only to be rescued by a magical royal kiss — it was actually inspired by potentially one of two women, and the equally intricate and devastating lives they lived. The real Snow White story is farther from fiction than you'd have ever guessed.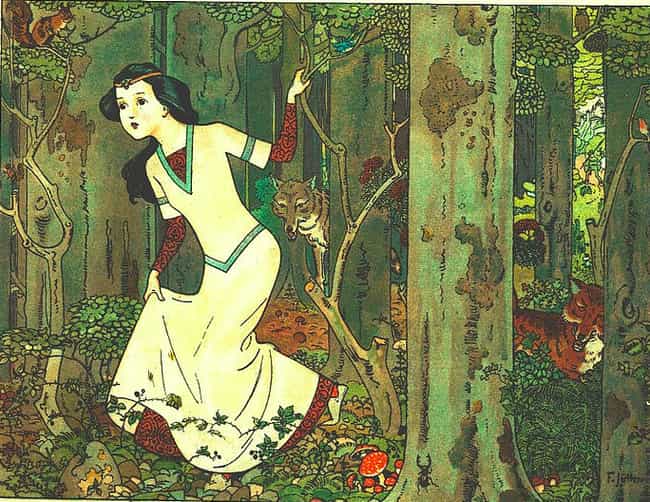 Two Women Are Thought To Possibly Be The Inspiration For Snow White
There were two women speculated over the years to be the true Snow White: Margaretha von Waldeck, and Maria Sophia Margaretha Catharina von Erthal. Both women had valid connections to the story, and many of the details of the tale match up to both Margaretha, a German girl from a small mining town, and Maria, a German princess who grew up in a castle in Lohr, Germany.
Margaretha had deeper connections to the beauty and jealously aspects of Snow White's story, while Maria was more connected to the wicked stepmother storyline. However, both women's stories involved, in some way, poison apples, dwarves, and difficult lives led under royal scrutiny.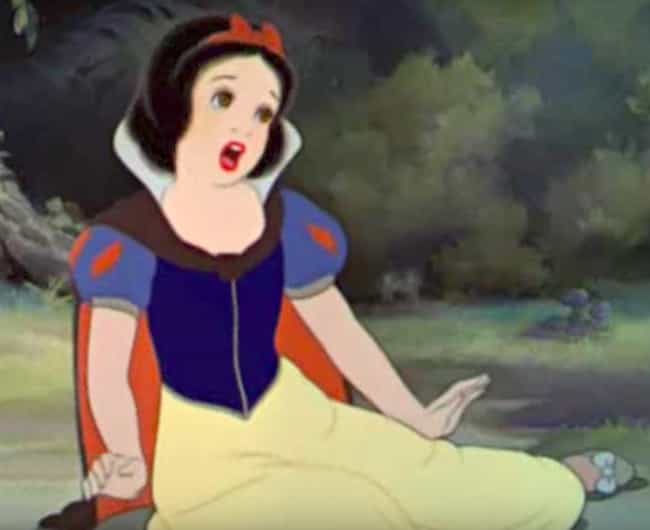 Margaretha's Beauty Attracted The Prince Of Spain, But She Never Got Her Fairy Tale Ending
Margaretha von Waldeck grew up in the small mining town of Waldeck, Germany, and was about 17 when she moved to Brussels (at the behest of her stepmother). There, Phillip II of Spain caught a glimpse of the beautiful girl, and determined to marry her.
Not a lot of people supported the union between Philip and Margaretha, including Philip's father, the Holy Roman Emperor. When Margaretha was 21, she suddenly passed away due to a mysterious illness, and historical evidence points to the Emperor as the culprit. The marriage was seen as politically inconvenient, and Margaretha was dealt with in a way that made it seem like a suicide. However, many speculated that she was murdered because of her shaky handwriting toward the end of her life, indicative of tremors formed from poison. She wasn't killed by her stepmother, though — she was already dead by the time Margaretha fell ill. Even more tragic, Margaretha died before she could marry Philip and become a princess.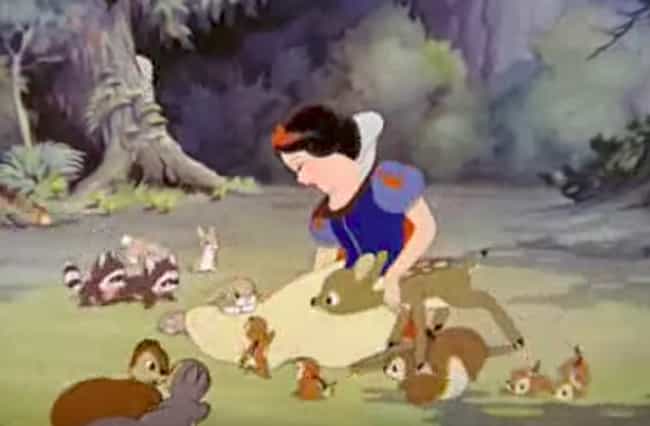 Maria's Stepmother Didn't Go After Her Heart, But Probably Wasn't Very Kind To Her Stepdaughter
The other potential Snow White was Maria Sophia Margaretha Catharina von Erthal, who was raised in a castle in Lohr, Germany, in the 18th century. It was Maria's stepmother who owned the so-called magic mirror, and although a huntsman never attempted to rip out Maria's heart, life with her stepmother was less than pleasant.
Maria's stepmother was reportedly jealous of Maria's stunning reputation for kindness and generosity, and made Maria's life pretty difficult because of it.
Though More Of A Magician's Trick Than Magic, The Magic Mirror Was A Real Thing
The magic mirror might not have been magic, but it certainly existed. It belonged to Maria's stepmother, gifted to her by Maria's father. The mirror, like in the Disney movie, talked back, but it was thanks to acoustic manipulation instead of magic. The mirror, more a toy than a looking glass, reverberated the looker's words back on to her, giving the appearance that the mirror could speak. The mirror was constructed in 1720, and still resides in Lohr Castle, which is now a museum.