Graveyard Shift Horrifying Things About The Real Life Silent Hill Right Here In America

Desolate vistas, noxious gas, people sinking into the ground – no this isn't a description of a scene from a horror film. It's every day life in Centralia, Pennsylvania, a creepy abandoned town that's been on fire since 1962.
There aren't escaped mental patients roaming the streets of this abandoned coal mining town, but that doesn't make it any less of a creepy tourist destination. If you can make it past the barricades set up to keep you driving down a collapsing road (and the random spurts of smoke that can kill you if you inhale too many fumes), then you'll find an empty town that was once home to thousands of people who fell victim to the hubris that only comes with building a town on top of a coal mine.
If Centralia, Pennsylvania looks familiar, that's because it was the basis for the design of Silent Hill, a psychological horror game based around the mysterious happenings in a desolate town. Thanks to the fire that's still raging below the town, Centralia has become the very essence of a ghost town—barring a nearby church that's still standing. Honestly, it's a complete blight on Pennsylvania, and the country. But it is kind of a cool blight. How great is it that you can go to a ghost town that's crumbling apart and growing creepier by the day? Like, for realsies! When planning your trip to Centralia, you should keep these horrifying facts about the ghost town that inspired Silent Hill in mind.
Don't Forget, Centralia Is Still On Fire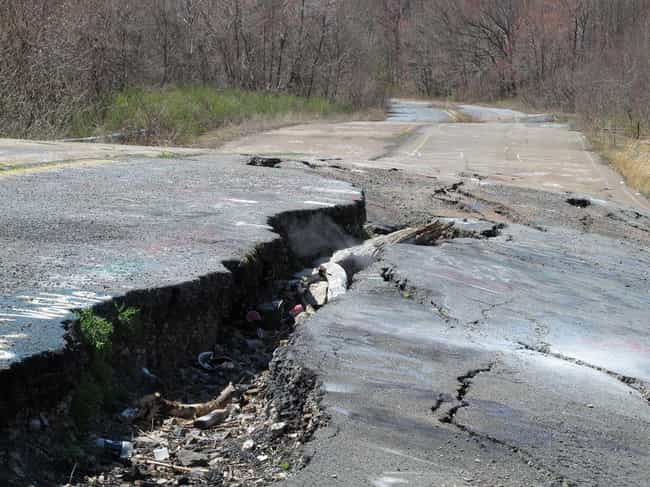 How long can an underground fire really burn? Apparently, basically forever. The fire under the town has been burning since 1962 and shows no signs of stopping. Route 61, the abandoned highway that leads to the town, is where most of the fire seems to still be burning. Horrifyingly, most of the warning signs have now disappeared from the area. One of the few things that still exists to warn travelers about the fire is a tree with a sign that simply says "FIRE ->."
As of Weird Pennsylvania's visit to Centralia, the temperature 30 feet below the surface registered at 1,000 degrees Fahrenheit.
Smoke Is Constantly Spewing Out Of The Ground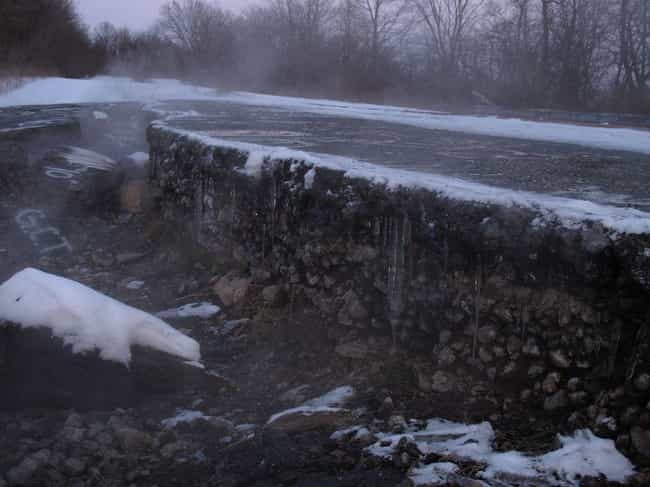 Even before you get to Centralia proper, one of the main warnings on the road is a caution to watch out for smoke. Every crack and hole in the ground is just another spot where smoke and noxious fumes can escape, turning the streets into the world's largest smoke machine. If you're checking out the ghost town you probably don't want to spend too much time raving in the fumes though, because you will definitely get carbon monoxide poisoning and die.
It's (Almost) Completely Deserted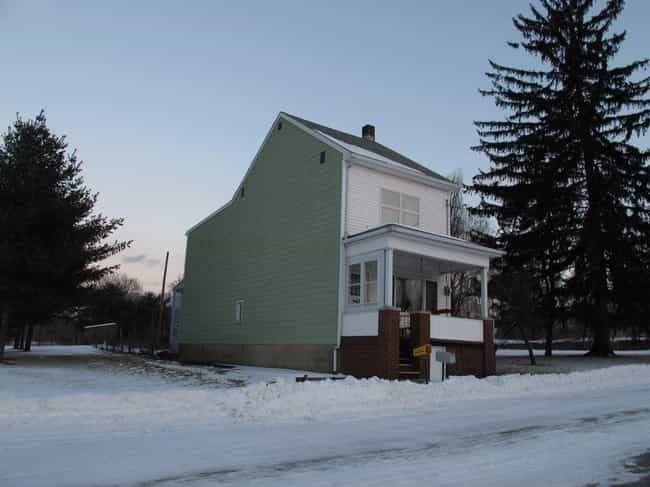 Before it was consumed by a raging underground fire, Centralia's maximum population was only 2,761. That's basically a flood of people, though, compared to the 10 residents that were listed on the US census in 2010. Even fewer people live there now, with a reported seven residents in 2013, and it's likely that even that miniscule number has dipped further over time.
Centralia is an archetypal ghost town, and honestly it's lucky that it's still standing (albeit partially) at all.
Centralia Might Be Haunted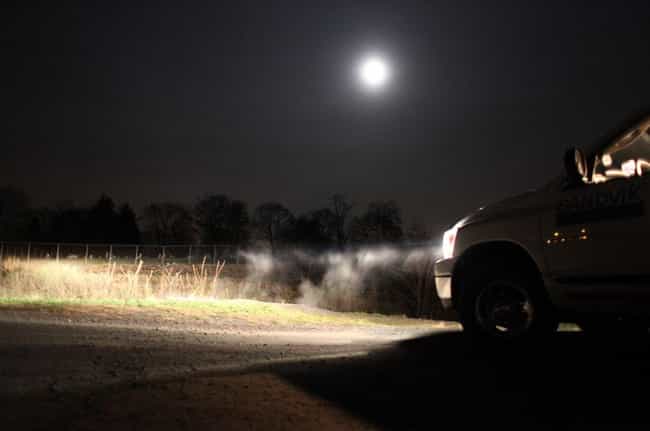 Centralia, in addition to sitting on top of a roaring 1,000 degree fire, might also be haunted. Because the whole "constant battle with a death inferno" thing wasn't enough. Some visitors to the town have noted that a ghostly voice haunts the streets. Scott Sailor relayed a spooky story that's sure to put you off going to the burning town any time soon.
"We found a slag covered hillside with steam coming out of it and were pretty fascinated by some fossils we found, when we heard what sounded like a voice saying something inaudible from down below where we were. All three of us heard it. We figured it was someone else checking out the area too so we sort of ignored it. Then we heard it again, a little more clearly. A few words and it sort of sounded like 'leave this place.'"