Weird History
Tragic Facts About The Perfect Storm, The Shipwreck Story No One Lived To Tell

Updated July 31, 2019
92.9k views
9 items
While the phrase "perfect storm" might suggest an event in which everything goes smoothly and no one gets hurt, the reality is unfortunately far less pleasant. The 1991 Perfect Storm was named by a meteorologist who saw three separate storms on track to converge off the coast of Nova Scotia. The weather systems combined to create a single massive nor'easter that inspired the 2000 film The Perfect Storm starring George Clooney. The storm claimed 13 lives in the process, including those of the six crew members aboard the Andrea Gail.
The vessel was at sea in search of swordfish when the storm hit Gloucester, MA; the crew never made it home. What's confounding is that no one knows exactly what happened to the Andrea Gail. The ship never sent a distress signal, and the crew's remains were never found, so the terrifying true story behind The Perfect Storm may stay hidden forever.
The Storm Took A Total Of 13 Lives
From October 26 through November 1, 1991, a massive storm pummeled the East Coast as it traveled from Nova Scotia to Florida. The storm claimed a total of 13 lives, including those of the six crew members aboard the fishing boat Andrea Gail.
The Andrea Gail crew members who lost their lives were Michael "Bugsby" Moran and Dale R. "Murph" Murphy, both from Bradenton Beach, FL; Alfred Pierre from New York City, NY; and Frank William "Billy" Tyne Jr., Robert F. "Bobby" Shatford, and David "Sully" Sullivan, all from Gloucester, MA.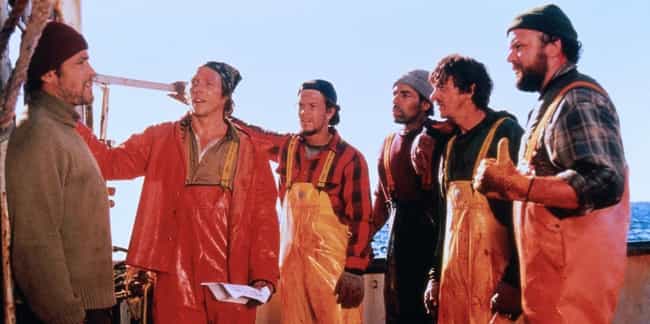 The Last Conversation The 'Andrea Gail' Captain Had Was 'Typical'
Linda Greenlaw, a fishing boat captain from Maine, was the last person to speak to any of the crew on board the Andrea Gail. She said her last conversation with Captain Billy Tyne was "typical."
Greenlaw told the Gloucester Daily Times, "I wanted a weather report, and Billy wanted a fishing report. I recall him saying, 'The weather sucks. You probably won't be fishing tomorrow night.'"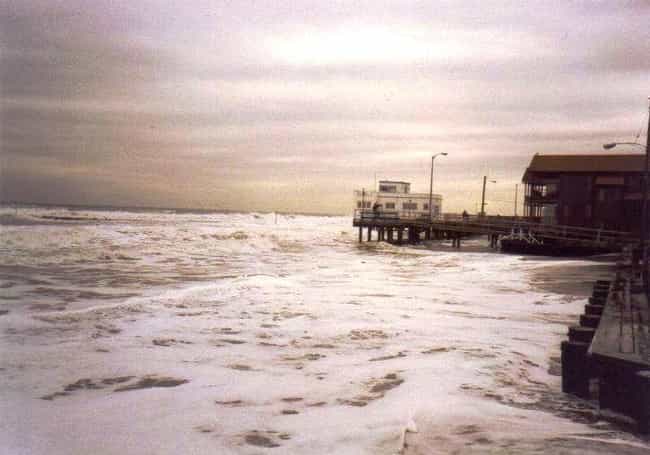 No One Knows Exactly What Happened To The 'Andrea Gail'
It's still unclear exactly what became of the Andrea Gail and its crew. While it does seem the crew perished, the details are a matter of speculation. No distress signal was ever sent, very little wreckage was ever found, and there were no survivors to interview or remains to examine.
The lack of closure made the grieving process even more difficult for the crew's loved ones.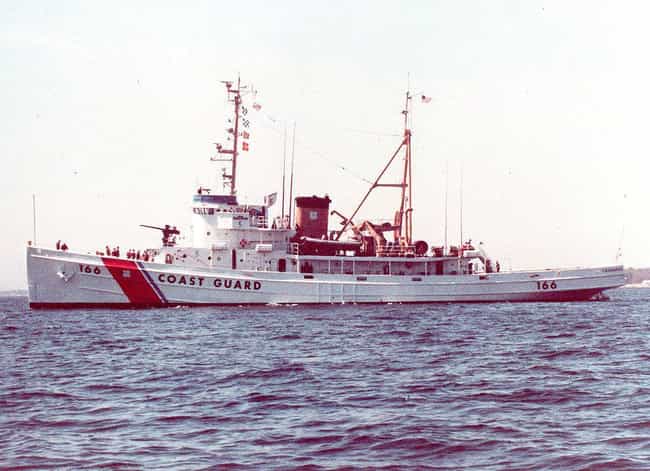 The Search For Survivors Was Called Off After 10 Days
While it seemed impossible for the Andrea Gail to have survived the storm, the Coast Guard still led a massive search covering 186,000 square miles over the course of 10 days. The only hint regarding the crew's fate was a small amount of wreckage, including an emergency beacon, an empty life raft, fuel drums, and a propane tank.
After 10 days, the search was called off due to the low probability of the crew's survival.