The Real-Life Recordings That Inspired 'The Exorcism Of Emily Rose' Are Way Scarier Than The Movie

Melissa Sartore
Updated March 22, 2021
3.0m views
10 items
Editor's Note: Voting and Reranking have been closed.
In 1975, Anneliese Michel exhibited some undeniably bizarre and frightening behavior, and her mother was at her wits' end. Michel's mother contacted the Catholic Church to exorcise her daughter. Anneliese had been hearing voices and exhibiting violent reactions to religious objects – long cited as hallmarks of demonic possession among believers – and her parents were convinced she was possessed. The tale of the exorcisms of Anneliese Michel was the basis for the 2005 movie The Exorcism of Emily Rose, but the real story behind her behavior and her ultimate death is much more terrifying than anything Hollywood could have imagined.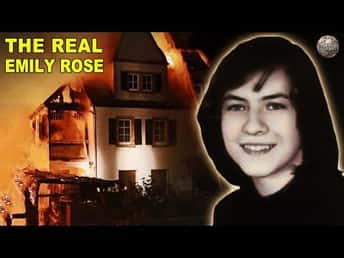 Anneliese Grew Up In Germany With A Staunchly Catholic Mother

Photo: Offenbacherjung / Wikimedia Commons / CC BY-SA 3.0

Born in 1952, Anneliese Michel was brought up by Bavarian parents alongside her sisters. Anneliese's mother had a daughter prior to Anneliese's birth, but the child, Martha, died at the age of 8. The death of Martha prompted Anneliese's mother to put a lot of pressure on the young Anneliese, particularly when it came to prayer and religious devotion.

Anneliese was a good student, especially when it came to language study, and she was described as happy and playful, but was under the constant watch of her parents. The family attended Mass twice a week, and, according to doctors Anneliese met with later, she developed neuroses related to religious iconography as a result of punishments inflicted upon her as a young girl.