Movie Quotes

Real Steel Quotes

117 votes
66 voters
31.3k views
10 items
'Real Steel' quotes include some of the best lines from the 2011 sci-fi/action movie starring Hugh Jackman and...boxing robots! The movie 'Real Steel' definitely includes some great quotes, including commentary by Charlie, the lead character, on the state of boxing ('times have changed') and his struggle to find a way to stay relevant, now that robots are the stars of the ring. Enjoy these 'Real Steel' movie quotes, vote for your favorites too - and if you see a quote that's missing? Add it to the list!
If you're not familiar with the concept of 'Real Steel,' here's the rub: It's 2020, and robots have replaced humans in the boxing world. Hugh Jackman plays Charlie Kenton, a former world-class boxer who is struggling to get by now. Charlie's 11-year-old son, Max, decides to help him build and train a robot that can compete with the best, based on Charlie's knowledge of boxing moves. Oh, and also? 'Reel Steel' is based on a 1956 short story by Richard Matheson called 'Steel.' Several of Matheson's stories have become major movies, including 'I Am Legend' and 'What Dreams May Come.'
Looking for more great movie quotes? Check out these lists for the best quotes from
'X-Men First Class,
'Captain America,'
'Rise of the Planet of the Apes,'
'Conan the Barbarian,'
'Straw Dogs'
and
'Cowboys and Aliens!'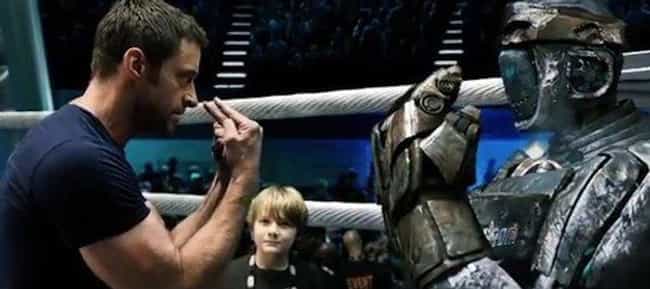 Max: "What are we looking for?"
Charlie Kenton: "Anything I can use to put a fighting bot together."
Charlie finally decides to hit up a junkyard, to try and find enough parts to assemble his own fighting robot, but it's Max who makes the real discovery: Atom.

Should this be higher or lower?
Charlie: "Times have changed. Fighting has changed. But the crowd? They never change. They just get bigger. The human body can only take so much. But the steel never stops."
Things have changed for Charlie Kenton. It's 2020 now, and robot boxing is now the biggest sport in the world. He's going to have to make some serious adjustments if he wants to succeed.
Should this be higher or lower?
Charlie: "This is what it's all about! Let's make some money!"
Charlie goes all in with Atom, to try and prove his worth to his son - and to himself. It's not all about money, really...
Should this be higher or lower?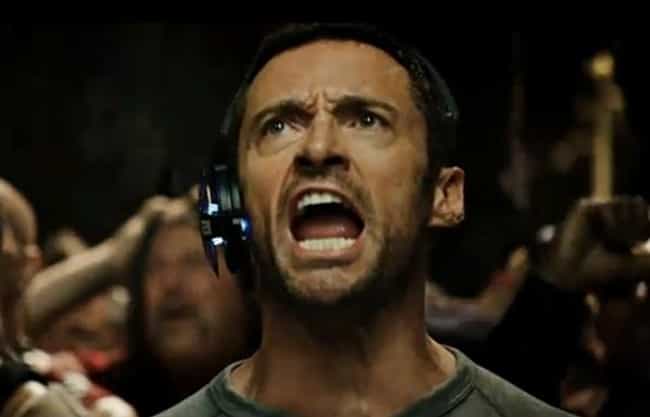 Charlie: "I just need a little loan."
Finn: "As much as I like you dude, you're a bad bet brother."
Hopefully Charlie can find a way to turn things around and
make a comeback
- he sure can't get much lower.

Should this be higher or lower?