Total Nerd
10 Reasons Why Futurama Is Fundamentally Better Than The Simpsons

Updated February 21, 2020
13.8k views
10 items
Matt Groening is a talented man. The creator of The Simpsons could have been content with his critical acclaim in creating America's longest running primetime television show, but instead of coasting on his achievements, he gave us another quintessential animated series: Futurama.
Futurama is vastly different in genre, and has had a bumpier life on television, as it was canceled and then picked up again years later on another network, but these facts just play into what makes this animated show great. Sure, there is crossover among fans of each show, and Groening's style is evident in both, but in this hierarchical world, one must be better than the other. Here are some concrete reasons why Futurama is a better show than The Simpsons.
The Jokes Are A Bit Smarter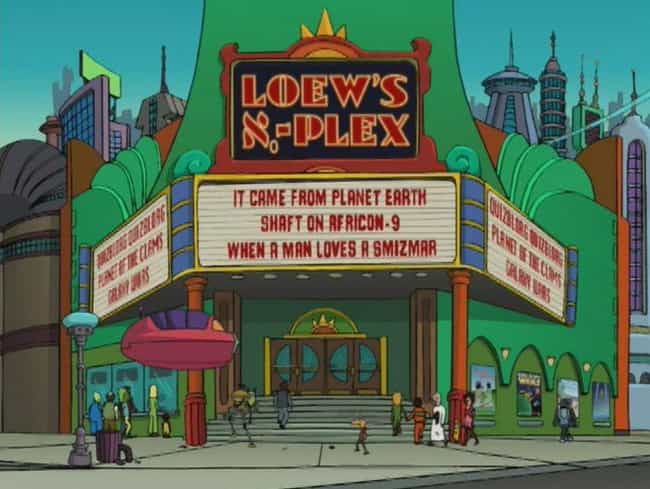 Futurama's writing staff is famously made up of über-intelligent academics some of whom hail from Harvard and most with higher degrees, making for some sharply intelligent ideas in Futurama's scripts. The show features some of the geekiest jokes of all time, some of which only a small part of the human population can even fully understand and thus fully appreciate.
This may seem like niche humor, but it means each episode can garner new laughs upon repeat viewings. The Simpsons has its humor, but it's definitely at a more base-level than the hidden science humor of Futurama.
Fry And Leela's Ross-And-Rachel-Type Relationship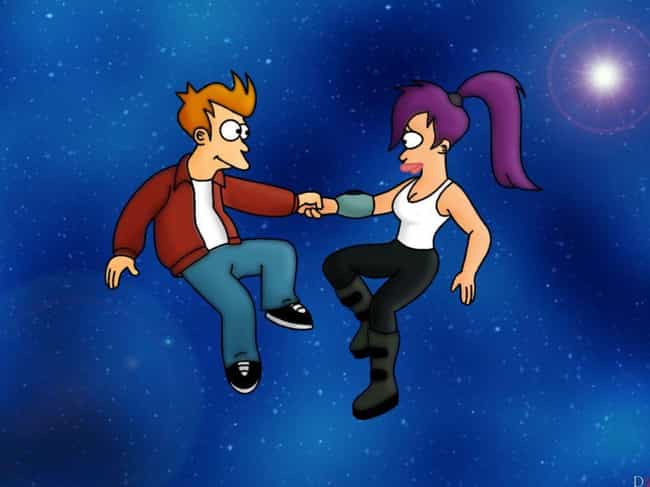 Two of Futurama's main characters, Fry and Leela, are a classic will-they-won't-they TV relationship. Fry is attracted to Leela from day one, but Leela spends much more time coming to terms with her feelings for Fry.
Despite their vast differences, the two share a great bond and watching their friendship, and eventual relationship, play out over the course of seven seasons is a big part of Futurama's draw. Unlike The Simpsons' Marge and Homer whose relationship is set from the pilot episode, Futurama's main couple make for a more intriguing dynamic.
A Crass, Alcohol-Fueled Robot Presents An Outsider's Perspective On Humanity's Foibles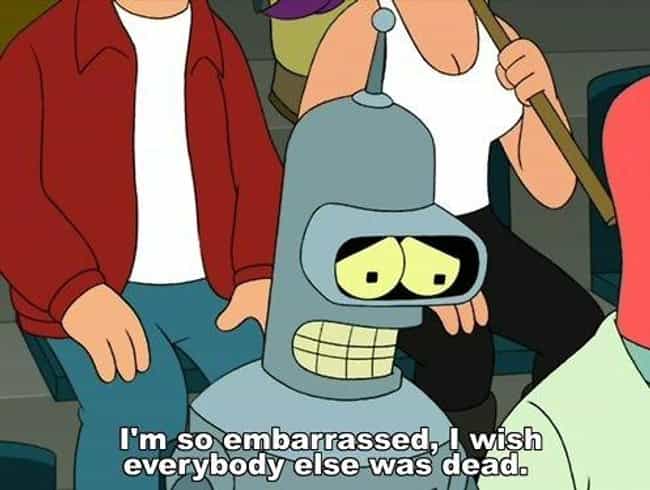 Fry's best friend and ally, Bender, is uniquely set apart from most TV characters by being both a robot and a scoundrel. His robotic nature is most apparent by his unfeeling behavior and serious selfishness. He is unfiltered, egotistical, and constantly imbibing alcohol (as it fuels his power cells) making for a fine representation of humanity at its worst. Except that he's not human.
At first glance, he's not unlike Homer Simpson or the ever-drunk Barney Gumble in his penchant for vice, but his status as non-human gives him an edge of hilarious irony. Better yet, deep down Bender has a heart of gold and cares about his friends. He manages to poke fun at humanity's foibles by being an outsider with a disdain for humans who can't help but act like one.
Its Crazy 31st Century Setting

Futurama's setting in the distant future gives the show a pliable environment full of weird and interesting possibilities. The unpredictability of mankind's future gives the writers plenty of leeway in terms of entertainment. Things like Were-Cars, robots, lobster-ish aliens, and an interplanetary delivery company are not at all out of place on the show and in fact, are a large part of its appeal.
The Simpsons' small town setting grounds the show, which may be part of its universal appeal, but limits its possibilities for comedic antics.