Celebrities
12 Reasons Miles Teller Is The Biggest Douche In Young Hollywood

Updated June 14, 2019
28.2k votes
6k voters
624.7k views
12 items
List Rules Vote up the evidence that makes you think, "Wow, Miles Teller just might be a real douche."
Is Miles Teller a douche? If you believe his 2015 Esquire profile, the answer is probably yes. That article made headlines for all the wrong reasons. The writer, Anna Peele, opened up the piece with this shot: "You're sitting across from Miles Teller at the Luminary restaurant in Atlanta and trying to figure out if he's a d*ck." Ouch. Peele makes no bones about the fact that she thinks Miles Teller is a bit of jerk. That interview, and plenty of other stories, suggest the actor may be one of the biggest douches in young Hollywood.
Teller has been a film fixture since 2010, when the actor made his feature debut in the drama Rabbit Hole. He appeared in several more movies over the next few years, including a reboot of the '80s classic Footloose in 2011. Then, in 2014, Teller had his breakthrough. He starred as an arrogant, talented drummer clashing with his terrifying music teacher in the Academy Award-winning drama Whiplash. Since then, he's been a seemingly unstoppable force in the industry.
But despite his rising star power, the Internet is filled with negative articles and stories about Teller. Google "Miles Teller arrest," and you'll find a sordid tale from the summer of 2017, detailing how the star blamed a bar for over serving him when he got in trouble for public intoxication. There was that time he publicly dissed John Cusack, and the other time he nearly came to blows with Fantastic Four director Josh Trank. Sorry, Teller – undeniable talent doesn't trump undeniably douchey behavior.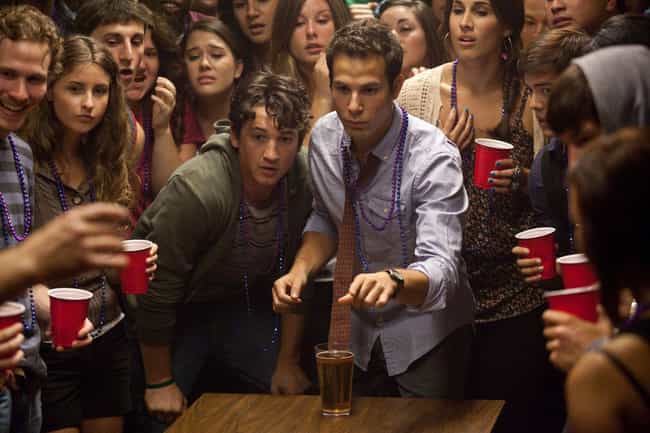 He Blamed The Bar After Getting Arrested For Public Intoxication
During the summer of 2017, Teller was arrested outside a San Diego bar on suspicion of being too drunk. The police said Teller was uncooperative, and ultimately booked him on a charge of public intoxication.
The douche factor reached a level of 10 when Teller came out and blamed the bar for over serving him. Then, when the story came out, he called out TMZ for reporting he was arrested. Teller claimed he had just been detained. However, the authorities confirmed the actor had in fact been arrested and booked.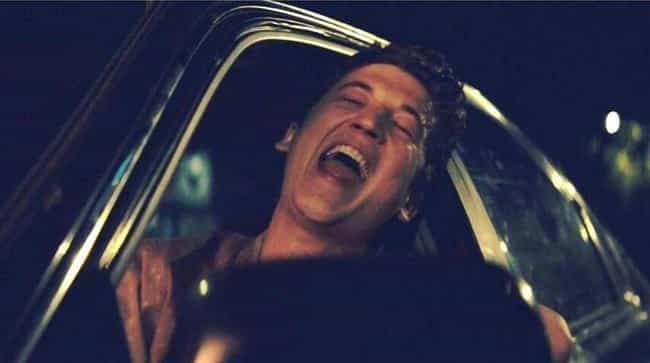 At the end of Esquire interview, Teller ordered writer Anna Peele an Uber. She told him about some of the sexual assault accusations aimed at the company. In response, he said he ordered "Do not rape" service.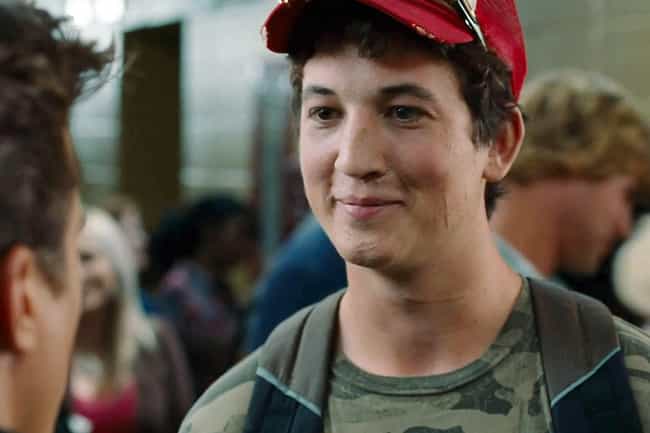 He Makes Lame Jokes About His Member
Perhaps as a way of opening up to the actor, Esquire writer Anna Peele told Teller the champagne glass he was holding was supposedly modeled after the shape of Marie Antoinette's left breast. In response, Teller quipped that "the highball glass is modeled after his cock." And if that's not bad enough, Teller repeated the same joke to their waitress.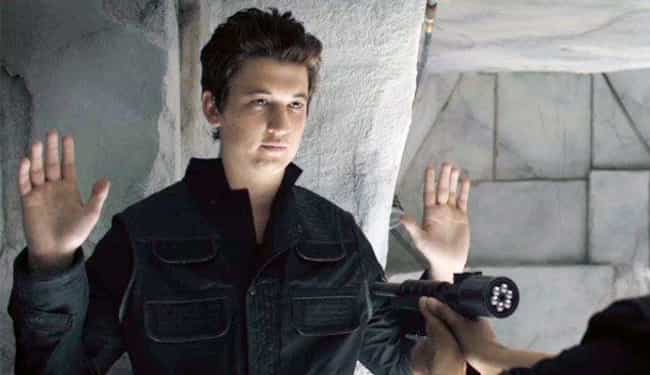 He Trash Talks His Own Movies
While Divergent was far from a critical darling, the 2014 sci-fi flick did earn hundreds of millions of dollars worldwide. Still, Teller clearly wasn't concerned about bad-mouthing his own project, even one with sequel potential. He dissed the blockbuster during a 2014 interview with W magazine:
When I first read Whiplash, I was feeling dead inside. I didn't have an interesting part [in Divergent], and I'd taken the film for business reasons: It was the first movie I'd done that was going to have an international audience. I called my agent and said, "This sucks."
Teller may have thought it sucked, but he still appeared in all three Divergent movies.