Anime Underground Here's Why You Should Finally Give One Piece A Chance

335 votes
54 voters
1.1k views
13 items
Follow
List Rules Vote up the aspects of the show that absolutely everyone should appreciate.
Now that Naruto and Bleach have wrapped up, there's no question as to which Shonen Jump series reigns supreme. One Piece, written and illustrated by Eiichiro Oda, is the longest-running Shonen franchise, with the manga going strong since 1997. The anime is a hit in its own right, and is over 800 episodes long.
If you still haven't given the Straw Hat Pirate crew a shot, then get ready to binge, as there are a ton of reasons why you should watch One Piece. The series brings to life a world filled with strange creatures and dastardly villains, most of whom possess extraordinary powers. On top of that, the tone strikes a perfect balance between comedy and tragedy, and raucously funny moments are often followed by stories of genuine human pain. Whether you're a young anime fan or a seasoned adult viewer, everyone can find something to love about One Piece.
In times of extreme cynicism, viewers can look to uplifting heroes like Monkey D. Luffy. Too many series rely on pessimistic characters, and while a rebellious protagonist can sometimes be fun, the archetype is overplayed. By comparison, Luffy's gleeful attitude is a breath of fresh air. Even when he's heading into immanent danger, he does so with a smile on his face, and he always manages to arrive just in time to save his friends and allies.
However, unlike some carefree anime heroes, Luffy knows when it's time to get serious. If he has to deliver an epic final blow to his adversary, or uplift a broken friend with a traumatic past, he does so with reserved finesse.
Also Ranked
#7 on The Very Best Anime Characters
#10 on The Most Powerful Anime Characters of All Time
#15 on The Best Anime Characters With Black Hair
#3 on Anime Characters You Wish Were Your Friends

Does this make the show great?
see more on Monkey D. Luffy
Great Characters Aren't Pointlessly Killed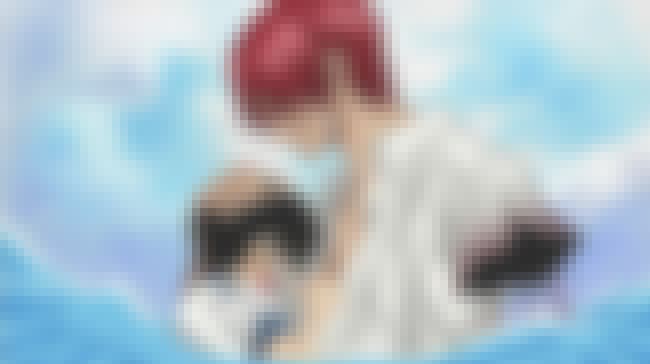 One Piece utilizes its characters to the fullest, and never kills off fan-favorites for shock value. Even if the character is a villain, they still are often allowed to survive beyond their initial story arc, which gives them room to grow and mature.
Since death is infrequent, they carry real emotional weight. In shows like Dragon Ball Super, characters die and come back to life all the time, so it's hard to feel concerned when a hero goes down in battle. In contrast to this, when characters in One Piece die, they're gone for good, forcing their friends and viewers to move on without them.

Does this make the show great?
The Fantasy Setting Is Unique And Compelling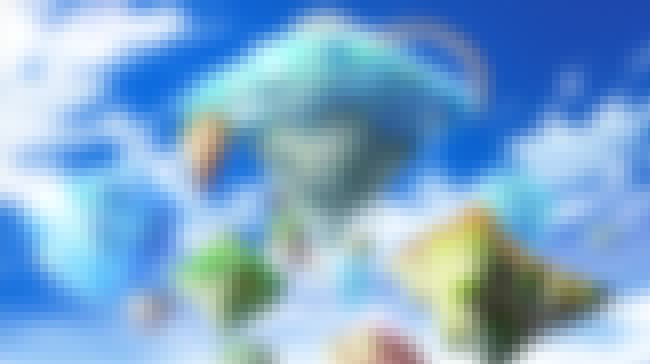 Even though One Piece is inspired by the real-life Golden Age Of Piracy (roughly 1650-1720), the series takes some liberties to create a semi-historical fantasy world. The All Blue is a dangerous sea that houses a multitude of fantasy islands and mythical creatures. According to legend, the All Blue is the only place in the world where the North, South, East, and West seas converge, and fish from all four areas live in harmony there.
Even the non-mythical regions are filled with wonder. The area surrounding the Grand Line is protected by monstrous creatures known as the Sea Kings, all of whom are completely unique. On top of that, real-world technology is often replaced by strange beasts, such as the Den Den Mushi snails, who can relay communications in a manner that closely resembles modern-day cell phones. One Piece knows how to borrow interesting aspects from a historical period without getting bogged down by the rules of reality.

Does this make the show great?
The Powers Are Creative And A Pleasure To Watch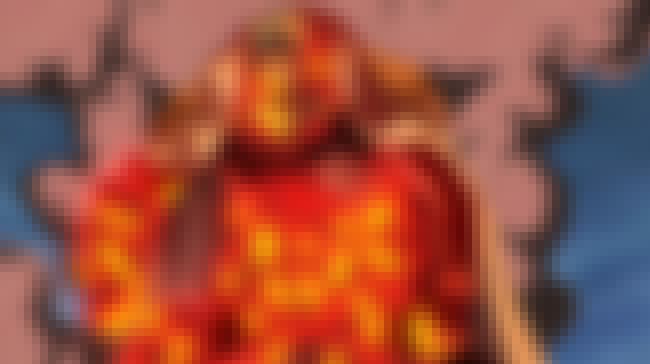 Thanks to the eclectic powers of the Devil Fruit, the cut-throat pirates of One Piece are some of anime's most bizarrely mighty characters. Luffy's Gum-Gum Fruit transforms his body into rubber, allowing him to unleash devastating elongated attacks such as Gum-Gum Pistol or the Gum-Gum Whip. Sakazuki, the fleet admiral of the marines, possesses the power of the Mag-Mag Fruit, which allows him to transform into magma. Another marine admiral named Issho devoures a Devil Fruit that allows him to control gravity.
While the Devil Fruit may seem all-powerful, it also inflicts a terrible curse on its users, as it robs them of their ability to swim. If your goal is to be King of the Pirates, this is a seriously risky Achilles heel.
Does this make the show great?