Anime Underground
15 Reasons Your Name Is The Anime Masterpiece Of Our Generation

1k votes
187 voters
5.1k views
15 items
List Rules Vote up the reasons that made you want to watch Your Name, like, right after this.
From visionary director Makoto Shinkai, master of the most aesthetically pleasing films ever made, comes the box-office hit Your Name. Quickly regarded as one of the best anime of all time, this contemporary tale follows high school students Taki and Mitsuha, a city boy and a country girl who suddenly swap bodies. They must adapt to each other's profoundly different lives while facing some important questions: why is this happening, and how can they find each other?
Aside from the awe-inspiring animation that Shinkai's films regularly bestow upon audiences, there are many reasons why Your Name is a great anime and a great story. Like Beauty and the Beast, or A Goofy Movie, Your Name is something special, something more than the sum of its parts that becomes an instant classic. You don't want to miss out on the this masterpiece.
The Incredible World Building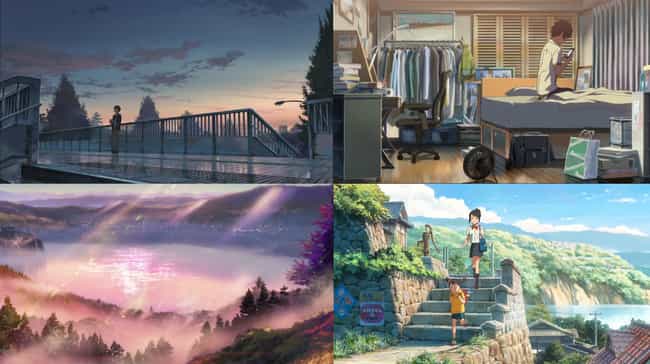 One can't mention Makoto Shinkai without addressing his powerful use of atmosphere and landscapes. Shinkai expertly proves how versatile animation can be, never wasting a frame and always bringing the beauty out of the simplest things.
Part of the experience of a Shinkai film is experiencing the emotions each setting is capable of evoking, from tinges of loneliness in a crowded train, to the awe of a falling star, and even a sense of nostalgia for a home that belongs to someone else. This is a visual experience only a handful of creators are capable of crafting, and it's not one to be missed.

Agree or disagree?
The Unpredictable Storyline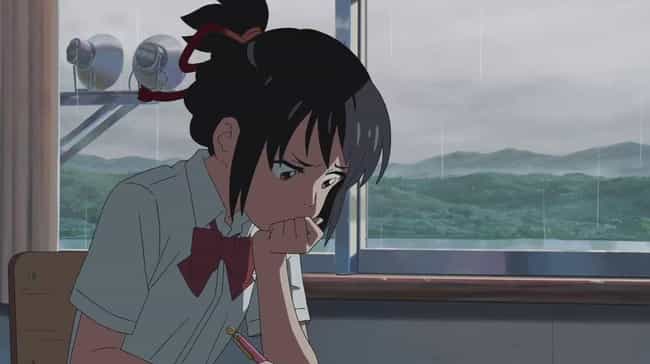 You know a movie is original when you can't guess what's going to happen. Your Name might seem like a body-swapping comedy on the surface, but you quickly realize it's so much more than that. So many movies with young adult protagonists are formulaic, usually opting for something simple and stereotypical with cliques and frenemy wars.
This is far from that, and more so, this film inspires universal feelings of love and loss within a highly complex plot. It will throw you for a loop and keep you on your toes until the very end, an aspect that cements this film into the masterpiece that it is.

Agree or disagree?
The Accurately Depicted Obstacles Of Body-Swapping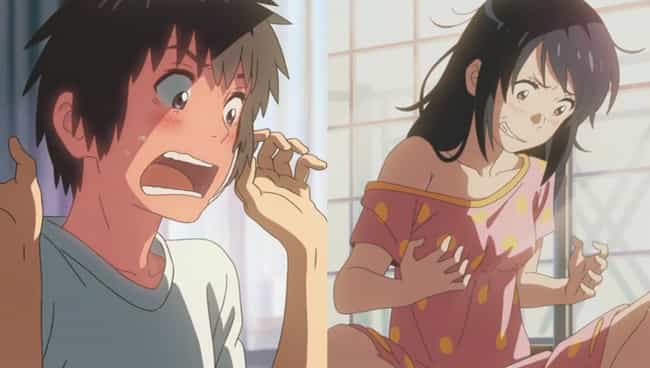 Normally, in banal fare like Freaky Friday or The Hot Chick, the small details of body-swapping are swept under the rug. Not so in this movie. It looks into the everyday hurdles one would face living someone else's life, such as working a job you've never done before, and the practicalities of using the restroom in a body that is wildly different from the one you're used to.
Also, as embarrassing as it might be to admit, it can't be denied that most people would definitely find themselves curious about certain body parts they don't usually have, and this film delivers that too. The movie presents a realistic approach to a fantastical phenomenon, and it's more than worth it to see how the two leads figure it all out.

Agree or disagree?
It Features Unique Family Dynamics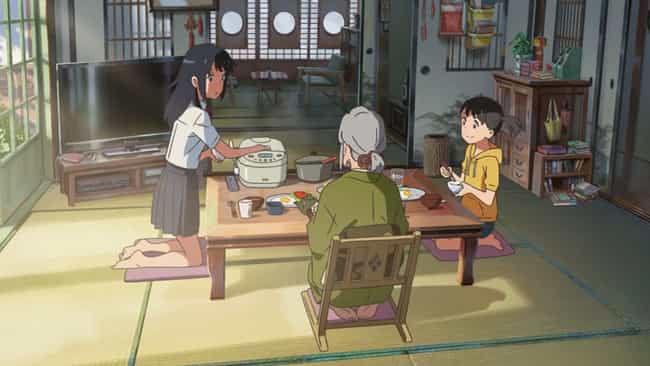 Mitsuha resides with her grandmother, head of their family shrine, and younger sister Yotsuha. They live separately from their father, the mayor of their small town. Living with their grandmother introduces Mitsuha, and the viewer, to growing up in a spiritual household, harboring deep connections to the nature around them.
This alternative lifestyle is another aspect which contributes to the film's originality, providing insight into Japanese culture and showing not only that not all families are going to look the same, but also that that's okay.
Agree or disagree?