Graveyard Shift
Rebecca Coriam Was A Cruise Employee Who Vanished At Sea, And Her Family Is Still Looking For Her

Rebecca Coriam was a 24-year-old woman from Chester, England, who began working for Disney Cruise Lines in June 2010. After nearly a year of successful trips with Disney, Coriam disappeared from the Disney Wonder on Tuesday, March 22, 2011.
After a seemingly intense phone conversation caught on the ship's security cameras, Coriam spoke briefly to another employee before walking out of her room and vanishing. Disney contacted Coriam's parents late that same night, telling them their daughter was missing and inviting them to meet the ship at its final stop.
The Coriams received a pair of flip-flops, which the case's one and only investigator alleged came from their daughter. According to the officer, this proved the young woman went overboard due to a rogue wave on the crew pool deck. Ultimately, Coriam's parents left the ship with practically no leads, prompting a years-long crusade to find Coriam and determine what actually became of her.
On March 22, 2011, Rebecca Coriam Vanished From Her Job On A Disney Cruise Ship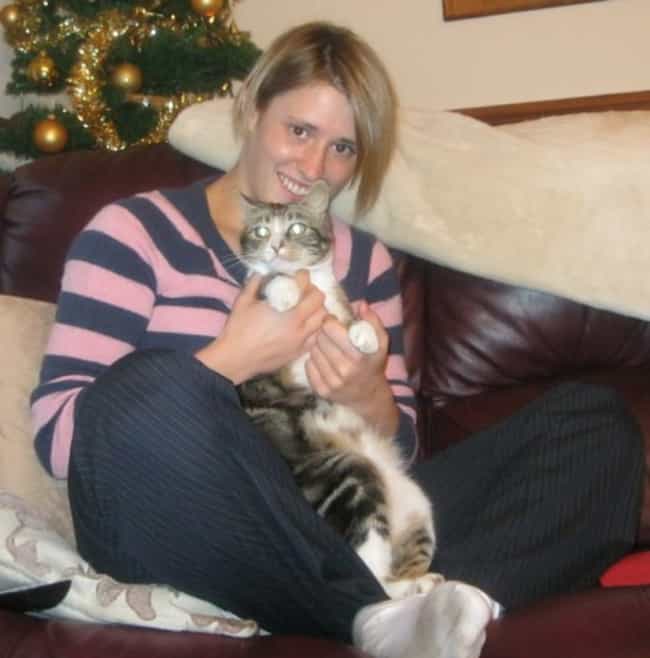 Rebecca "Bex" Coriam used her degree in childhood studies and work experience in the service industry to land a job as a children's activity coordinator for Disney Cruise Lines in the summer of 2010. Coriam spent four months on various ships before returning home for two months, at which time she started the rotation over again.
During her second rotation with the cruise line, she briefly returned home for her grandfather's memorial service, which was the last time her family saw her. On March 22, 2011, Coriam disappeared while on the Disney Wonder, which was sailing from Los Angeles to Puerto Vallarta.
She Was Last Seen On CCTV Footage Making An Upsetting Phone Call
Security cameras on the crew deck of the Disney Wonder show Coriam using a ship phone to call another crew member at 5:45 am. She was visibly distraught by the time she ended the call. Another crew member approached Coriam and asked if she was alright, to which she replied, "Yeah, fine." She then gathered herself and walked off. These were her last known whereabouts.
Coriam's parents met up with the ship once it docked in Los Angeles. They spoke with the crew member who interacted with Coriam on the tape but failed to ask more probing questions due to the presence of Disney higher-ups and Bahamian investigative officer Paul Rolle. No new information came from the interaction between the Coriams and the last known person to speak with their daughter.
Her Fellow Crew Members Searched The Ship For Her When She Failed To Report To Work
When Coriam failed to appear for her designated shift, crew members reported her missing and began a search of the vessel. The crew conducted a sweep of the Disney Wonder.
The search turned up a pair of flip-flops by the crew pool on Deck 5 that Bahamian police investigator Rolle determined belonged to Coriam, placing her there prior to her disappearance.
The Entire Investigation Was Entrusted To One Officer
According to The Hollywood Reporter, Disney contacted multiple investigative organizations concerning Coriam's disappearance: the US Coast Guard, the FBI, the Bahamas Maritime Authority, the Royal Bahamas Police Force, and the Mexican Navy. Due to the ship's Bahamian registration, only one investigator from island country took on the gargantuan task of investigating Coriam's disappearance.
That investigator, Supt. Rolle of the Royal Bahamas Police Force, spent only two days on the ship before flying back to the Bahamas. According to Coriam's family, Rolle did not speak with all of the crew members, nor did he interview any passengers aboard the Disney Wonder at the time of their daughter's disappearance. Rolle announced no foul play took place in Coriam's disappearance and determined she likely went overboard due to a rogue wave or rough weather.