Food
Cherished Recipes From History's Most Famous Figures

Updated April 24, 2019
3.7k votes
976 voters
38.3k views
13 items
List Rules Vote up the recipes from historical figures you'll actually try.
It can be fascinating to look at famous historical figures' favorite food. Some of the best food throughout history is representative of the culture of that time. Other dishes, however, come from recipes that may appear a little odd to modern diners. The real question is not what people were preparing in a particular era, but whether or not it would still be considered appetizing today.
Some recipes, like figs and Devonshire cream, are undoubtedly delicious decades later; but Jimmy Carter's cheese ring - through it sounds pretty okay on the surface - contains a suspicious amount of mayonnaise that might make you think twice before giving it a go. Part of the fun of cooking is venturing into unknown territory, and some of the best foods in the world have proved to be the most surprising. Who first thought of ice cream? And who was the first brave soul to eat a plate of sushi with wasabi? Variety is the spice of life, after all.
From Sir Francis Drake's mojito to Emily Dickinson's coconut cake, there's no shortage of recipes from history that offer a taste of life before the 21st century.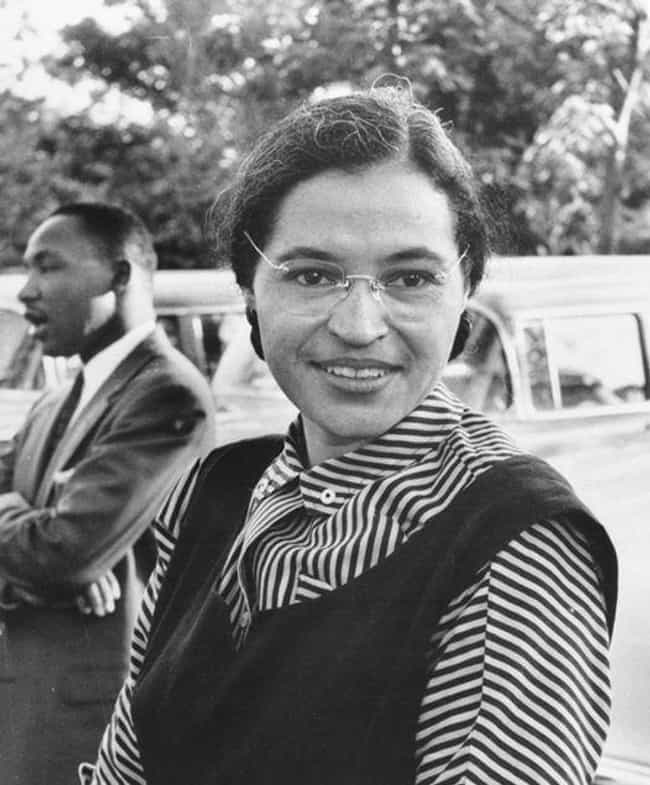 Rosa Parks spent her entire life fighting for justice. She was the recipient of dozens of honorary doctorates and humanitarian awards, remaining a powerful speaker and advocate for civil rights until she passed in 2005. In the midst of all her work, Parks apparently took time to cook - even jotting down a recipe for "Featherlite" peanut butter pancakes on the back of a shipping envelope.
Rosa Parks's Featherlite Pancakes
1 cup all-purpose flour
2 tablespoon baking powder
½ teaspoon salt
2 tablespoon sugar
1 egg
1¼ cups whole milk
⅓ cup peanut butter
1 tablespoon shortening, melted, or any neutral oil, like canola
As for the recipe itself, Parks only writes, "Combine with dry ingredients; cook at 275° on griddle."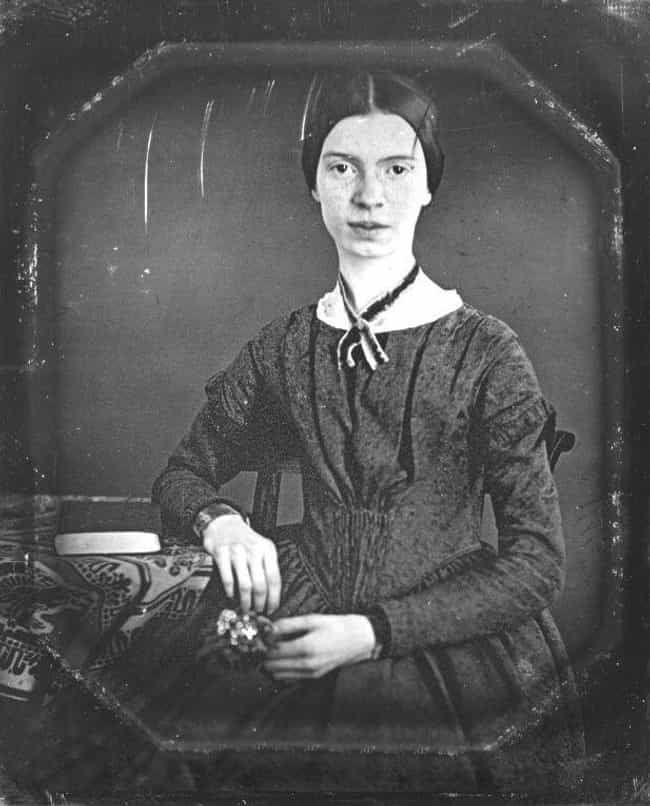 From The Complete Poems of Emily Dickinson, XLV:
Undue significance a starving man attaches
To food
Far off; he sighs, and therefore hopeless,
And therefore good.
While Dickinson was perhaps at her most opaque when she wrote about food, her personal recipes are light and quite easy to digest. Dickinson's coconut cake was developed in the same Amherst house where she spent most of her life. The cake is simple and sweet with a pleasant layering of coconut.
Emily Dickinson's Coconut Cake
1 cup coconut
2 cups flour
1 cup sugar
½ cup butter
½ cup milk
2 eggs
½ teaspoon baking soda
1 teaspoon cream of tartar
Though Dickinson left no instructions for how to prepare the cake, you can find a 21st-century approximation of the recipe on NPR.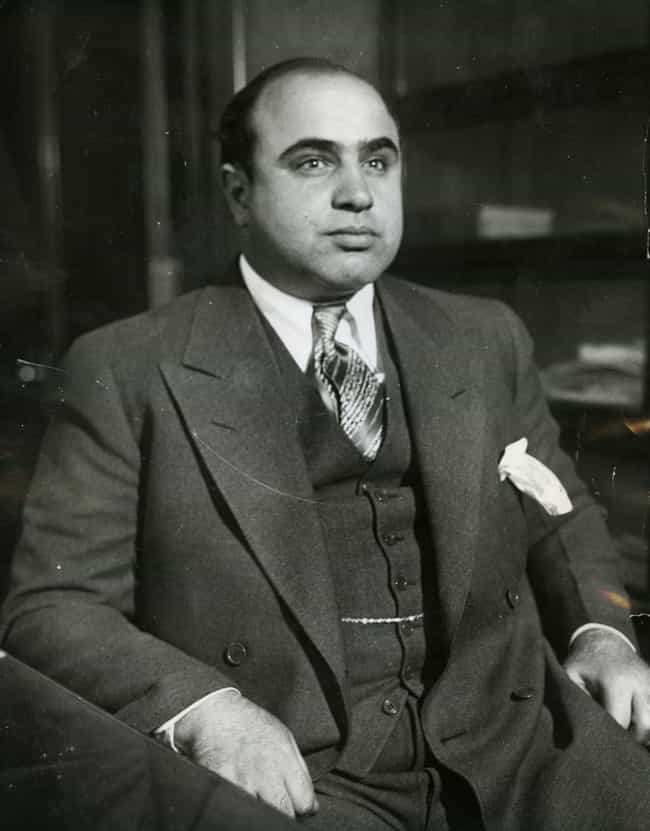 Fine dining may not be the first thing that comes to mind when imagining the life of the legendary Al Capone. In 2010, multiple companies were selling Al Capone's "secret" spaghetti sauce, eventually causing the Capone family to become legally involved.
It's unclear which, if any, of Capone's secret sauce recipes were truly written by the notorious figure, but this dish does have some of the Old-World charm and New-World boldness of Capone himself.
Al Capone's Secret Spaghetti Recipe
2 tsp. salt
1 tbsp. vegetable oil
1 cup parsley leaves
¾ cup walnut pieces
2 cloves garlic, peeled and chopped
1 lb. fresh or dried spaghetti
2 cup extra-virgin olive oil
¾ cup grated Parmesan cheese
Salt and freshly ground pepper
½ cup chopped or sliced tomato for garnish
In a large pot, bring four quarts of water to a boil. Add the salt and vegetable oil. Add the spaghetti slowly, allowing the water to boil continuously. Cook until the noodles are tender, about 10 minutes. Chop and blend the garlic, walnuts, and parsley, then pour all of the olive oil slowly into the mixture. Sprinkle with salt, pepper, and ¼ cup of the Parmesan cheese and blend again.
Twist a mound of spaghetti on each plate. The sauce should be ladled in the middle of the plate, moist enough to coat the spaghetti when tossed for presentation tableside. Sprinkle each dish with the additional Parmesan cheese, chopped parsley, and diced tomato.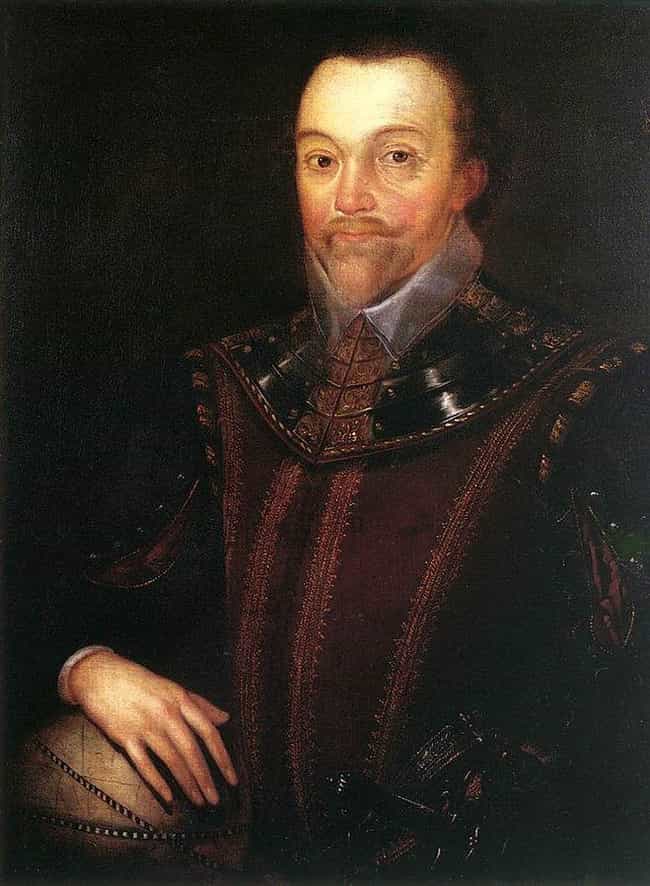 Legend has it that when Sir Francis Drake's crew were laid up with illness near Havana, Drake concocted an unusual beverage to boost their spirits. That beverage then became known as El Draque before eventually being dubbed the modern mojito.
Though there is some doubt Drake was personally responsible for the drink (some say it was invented by his cousin, others by native Cubans), the name "El Draque" is a longstanding part of culinary folklore.
Sir Francis Drake's Mojito
1 lime
2 ounce white rum
6 mint leaves
2 tsp. sugar
Mix ingredients together in a cup.