Living
A Look Into The World Of Rescue And Recovery Divers, Who Experience Real Terrors Everyday

Updated April 3, 2019
11.3k views
12 items
Rescue and recovery diving is a world apart from the coral reefs and clear water of scuba diving in the open ocean. Rescue and recovery divers are working divers who scour the bottom of lakes, rivers, and other bodies of water in search of discarded evidence, debris, and remains. Their job is grim, but it is essential in many investigations. And as painful as it can be to discover unwanted answers, these divers provide closure for families with missing loved ones.
There are also rescue and recovery stories that don't have such a positive outcome - nothing is found, or worse, a rescue diver perishes. This was the case for Australian diver David Shaw, who perished while attempting to bring the remains of a young man back to his parents. But in spite of the risks, many rescue and recovery divers stick with their jobs for decades, using their unique skills to bring peace to families and save lives.
Environmental Hazards And Equipment Malfunctions Make The Job Dangerous
Although lakes and slow-moving rivers may seem like relatively safe places to dive, rescue and recovery divers still face many dangers on the job. Masks can be accidentally pulled off in frigid water, equipment can malfunction, frantic divers can grab respirators, and unseen obstacles, such as concrete, rebar, and submerged trees, all pose a serious threat to the safety of recovery divers.
The danger that comes along with the job, however, can also bring dive teams closer together. In a 2016 video, the Texas Parks and Wildlife dive team stated they would do anything for each other, and they always have each other's backs both in the water and on land.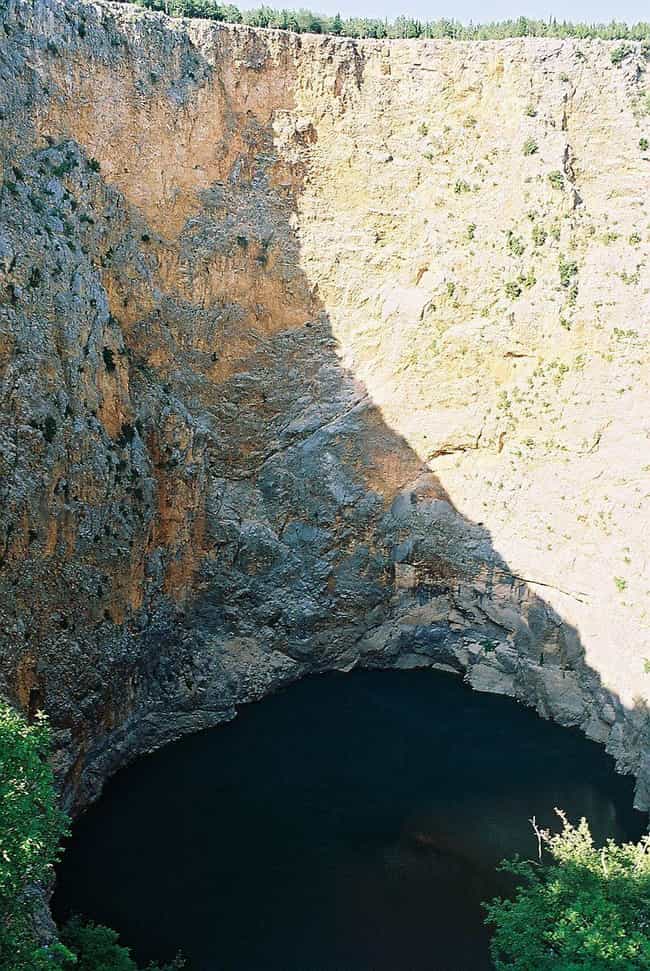 Recovery Efforts Can Sometimes End In Tragedy
In 1994, a 20-year-old South African diver named Deon Dreyer lost his life while diving Bushman's Hole - the third-deepest freshwater cave that has been discovered. About 10 years later, expert cave diver Dave Shaw discovered Dreyer's body 270 meters deep while exploring the same cave. Shaw decided to bring Dreyer back to his parents and began a recovery effort that required a large team of divers.
Shaw did not survive his mission. He succumbed to a condition called nitrogen narcosis, and the other divers on the team were unable to rescue him. Before he passed, however, Shaw managed to tie Dreyer's body to his own, and a few days later, the pair floated up to a retrievable depth. Dreyer's remains were ultimately returned to his family.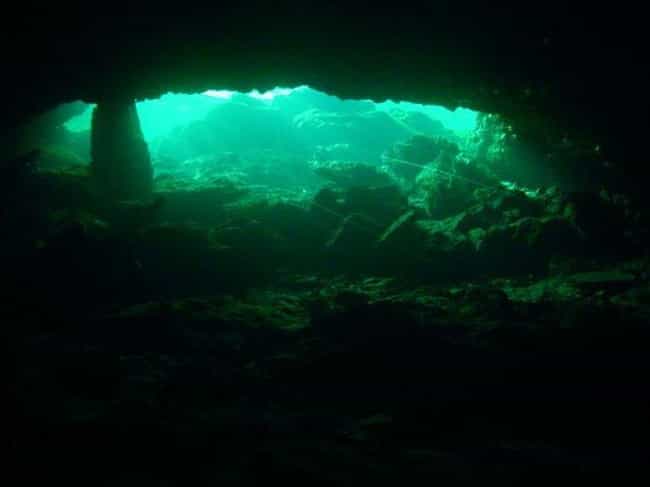 Occasionally, Luck Comes Into Play While Diving
The majority of missing cave divers don't make it back to the surface alive. But there have been a handful of cases in recent years where the skills of rescue and recovery divers, paired with advances in diving technology, have saved lives.
In a story shared with The Guardian in 2018, Florida dive instructor Edd Sorenson spoke about how he managed to save a teenage girl who had gone cave diving with her brother and father. Her father didn't realize the kicking motions used in open water cause clouds of vision-reducing silt in caves. The family quickly became overwhelmed, and the father and son retreated to open water and called in a rescue team for the daughter, who remained trapped in the cave. Sorenson recalled:
Inside, I began a zigzag search pattern; after about 10 minutes, I ran into her legs. She was treading water inside a dome with an air pocket created from divers' bubbles. She had tried to get out a couple of times, but nearly got snagged on jagged rocks and turned back. She was lucky to have found the dome once, let alone twice. She was very cold, scared, and crying.
Sorenson led her to safety at the mouth of the cave, where she was reunited with her family.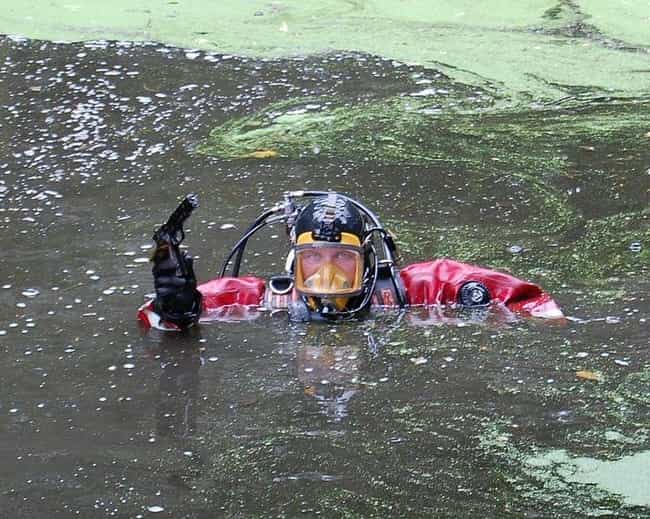 Divers Bring Up More Than Human Remains
A big part of a rescue and recovery diver's job might be saving people in the water or bringing remains to the surface, but there is usually a lot more to the gig. Divers also search the bottom of rivers and bodies of water for items tied to police investigations and vehicles that have gone into the water.
Irish police diver Tosh Lavery worked the site where the Irish Republican Army claimed the lives of Lord Mountbatten and several members of his family in 1979. During the recovery mission, their remains and parts of the boat they had been on were carefully brought to the surface.