Entertainment

Resting Bitch Face: Who Does It Best?

13.6k votes
1.6k voters
118.7k views
46 items
List Rules Can be any person, real or fictional. Switch the list to info view to add items.
Resting Bitch Face, or RBF, is a condition (or skill!) that delivers a very specific message. "I dare you to not disappoint me... oh, too late." From Anna Wintour's dissatisfied glare to Donald Trump's signature scowl, this is a list of the best RBFs out there.
To be fair, not all celebrities with resting bitch face are actually bitches. Some were just born that way. Although other bitchy celebrities (ahem, Simon Cowell) probably developed their bitchy resting face after years of frowning at the world around them.
Celebrity RBF could also be caused by the paparazzi, who are constantly hounding these poor famous people for photos. Would you smile all the time if there was constantly a camera in your face? Probably not! So maybe we should cut these sour stars some slack. And then there are the frown-y politicians, who may just be stressed about the state of the country (and/or having to go toe-to-toe with the Donald).
Is your favorite celebrity, actor, politician, or fictional character with resting bitchface on this list? Please add any you feel I've missed, and vote for the man, woman, or character who does it best!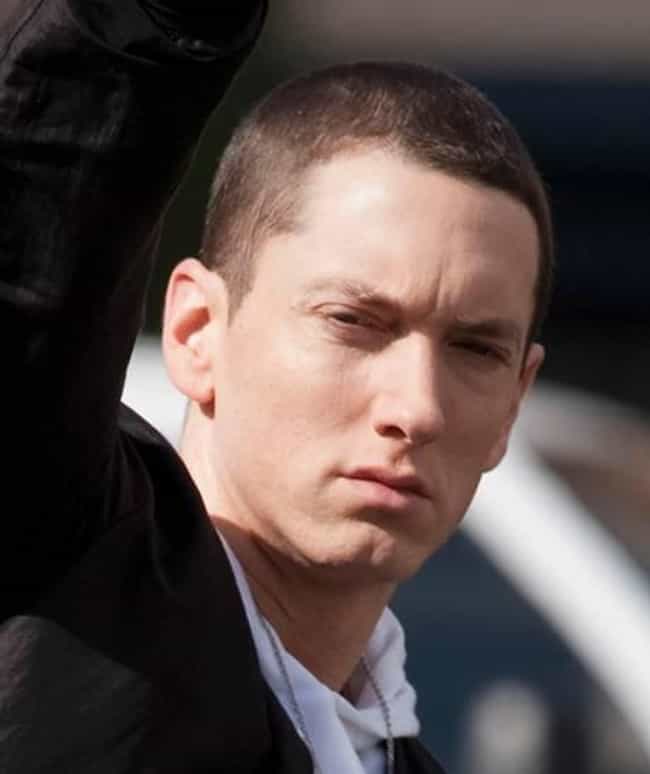 Marshall Bruce Mathers III, better known by his stage name Eminem, is an American rapper, record producer, songwriter, and actor. In addition to his solo career, he is a member of the group D12, as well as one half of the hip hop duo Bad Meets Evil. He is the best-selling artist of the 2000s in the United States. Rolling Stone magazine ranked him 83rd on its list of The 100 Greatest Artists of All Time. The same magazine declared him The King of Hip Hop. Including his work with D12 and Bad Meets Evil, Eminem has achieved ten number-one albums on the Billboard 200. Eminem has sold more than 155 million albums and singles, making him one of the world's best-selling artists of all time. As of ...more on Wikipedia
Also Ranked
#27 on The Greatest Musical Artists of All Time
#5 on The Best Current Pop Groups/Singers
#56 on The Hottest Men Over 40
#1 on The Greatest Rappers of All Time

Are they nailing RBF?
see more on Eminem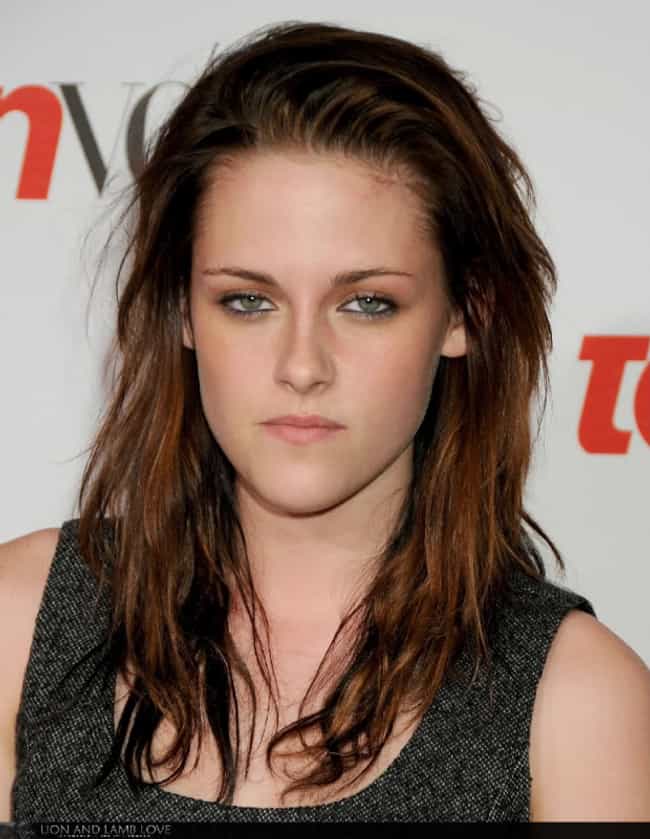 Kristen Jaymes Stewart (born April 9, 1990) is an American actress. She is best known for playing Bella Swan in The Twilight Saga. She has also starred in films such as Panic Room (2002), Zathura (2005), In the Land of Women (2007), The Messengers (2007), Adventureland (2009) and The Runaways (2010). Kristen Stewart was born and raised in Los Angeles, California. Her father, John Stewart, is a stage manager and television producer who has worked for Fox. Her mother, Jules Mann-Stewart, is a script supervisor originally from Maroochydore, Queensland, Australia. She has an older brother, Cameron Stewart, and an adoptive brother, Taylor. Stewart attended school until the seventh grade, and then ...more on Wikipedia
Also Ranked
#42 on Celebrities with the Weirdest Middle Names
#54 on The Greatest Former Child Stars
#21 on Celebrities Who Get A Way Worse Rep Than They Deserve
#16 on Beautiful Young Actresses Under 30

Are they nailing RBF?
see more on Kristen Stewart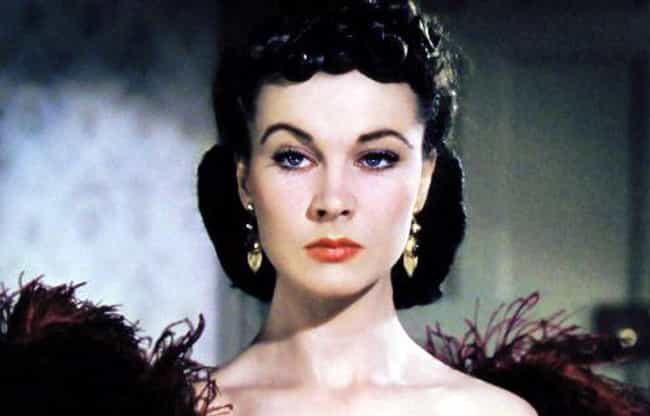 Vivian Mary Hartley, later known as Vivien Leigh, was an English stage and film actress. She won two Academy Awards for Best Actress for her performances as "Southern belle" Scarlett O'Hara in Gone with the Wind and Blanche DuBois in the film version of A Streetcar Named Desire, a role she had also played on stage in London's West End in 1949. She also won a Tony Award for her work in the Broadway version of Tovarich. After her drama school education, Leigh appeared in small roles in four films in 1935 and progressed to the role of heroine in Fire Over England. Lauded for her beauty, Leigh felt that it sometimes prevented her from being taken seriously as an actress. Despite her fame as a ...more on Wikipedia
Also Ranked
#86 on The Most Beautiful Women of All Time
#9 on The Best Actresses in Film History
#71 on The Greatest Actors & Actresses in Entertainment History
#5 on The Best Actresses to Ever Win Oscars for Best Actress

Are they nailing RBF?
see more on Vivien Leigh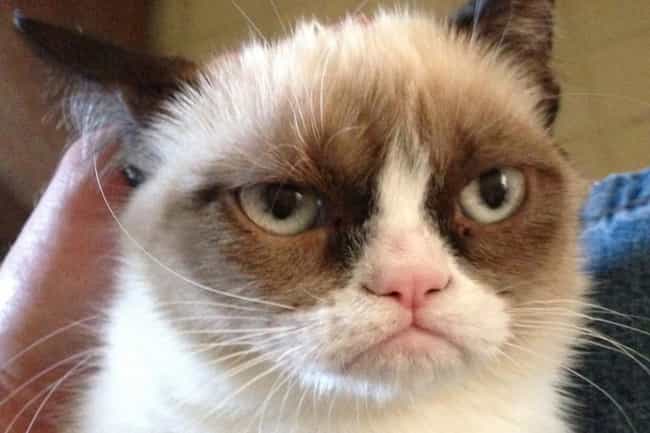 Tardar Sauce, better known by her Internet name "Grumpy Cat", is a cat and Internet celebrity known for her grumpy facial expression. Her owner, Tabatha Bundesen, says that her permanently grumpy-looking face is due to an underbite and feline dwarfism. Grumpy Cat's popularity originated from a picture posted to the social news website Reddit by Bundesen's brother Bryan on September 22, 2012. It was made into an image macro with grumpy captions. As of December 10, 2014, "The Official Grumpy Cat" page on Facebook has over 7 million "likes". Grumpy Cat was featured on the front page of The Wall Street Journal on May 30, 2013 and on the cover of New York magazine on October 7, 2013. ...more on Wikipedia

voting closed at #1
Are they nailing RBF?
see more on Grumpy Cat