Weird History
Lance Armstrong's Former Assistant Has Leveled Some Disturbing Claims Against His Former Boss

Over the years, the public perspective on Lance Armstrong has changed quite a bit. He was praised as a champion and cancer survivor, but revelations about his past turned him into a cheater and social outcast. Of all the people he betrayed and abused, Lance Armstrong's former assistant and bike mechanic, Mike Anderson, has more than a few bones to pick, and very few of them have to do with doping.
Anderson claims there's a dark side to the man behind the helmet. From 2002 to 2004, Anderson was responsible for dealing with Armstrong's personal and professional dramas, and there were plenty. Based on Anderson's story, you won't ever want to feel the wrath of Lance Armstrong. Anderson was forced to move to New Zealand to rebuild his life and career after the former cycling great and worst boss ever destroyed his reputation in the media.
Armstrong Hid Cash In His Ex-Wife's Clothes, According To Anderson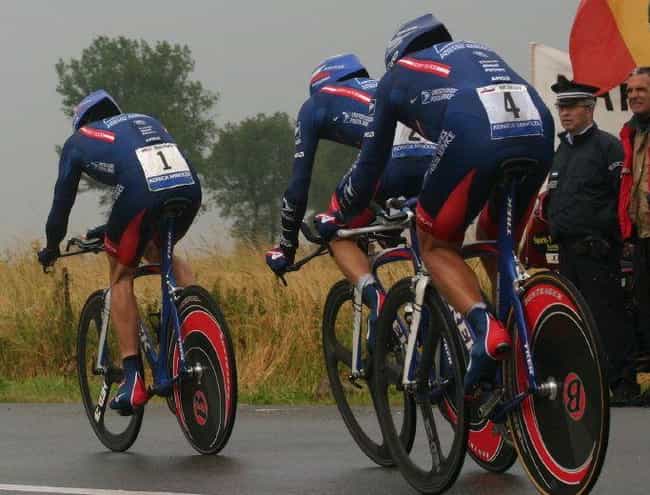 Anderson saw plenty of suspicious behavior in how Armstrong handled his finances. Armstrong paid his landscaper in "wads of money," and he would often come home from trips to Europe with cash stuffed into his pants. Armstrong would participate in local races in smaller European towns for a fee (sometimes tens of thousands of dollars), all of which was paid under the table. Since Armstrong would often use private airport terminals, he didn't have to go through strict security checks and would just keep the money in his pockets to avoid declaring it.
While traveling with Armstrong in Spain, Anderson was often told to get money from his ex-wife's old closet. There was a pink Chanel coat lined with cash that Armstrong received from different appearances. Anderson doubted that Armstrong declared much, if any, of the income he kept hidden away.
Anderson Got A Front-Row Seat To Armstrong's Divorce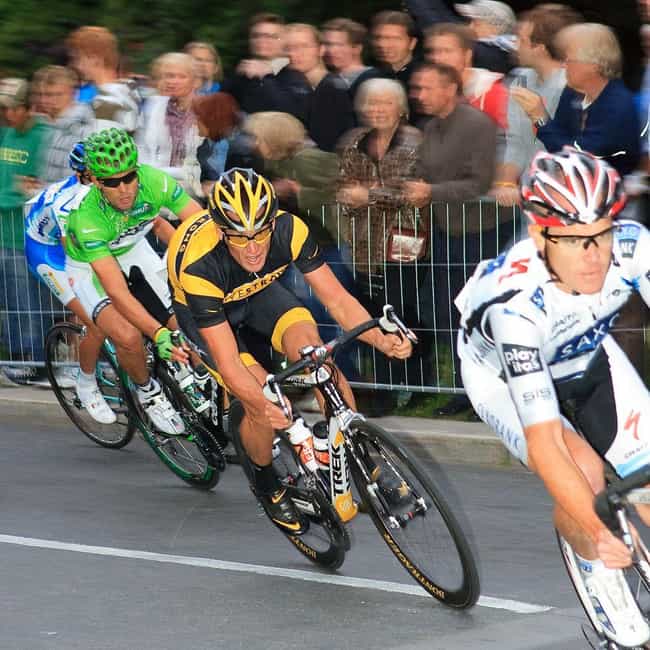 When Anderson flew to Santa Barbara, CA, with Armstrong and his family a few months into his employment, he had no idea what was about to take place. Armstrong ended his marriage with his wife, Kristin, right on the beach. According to Anderson, Armstrong was pretty callous about the whole thing. He was emotionless and detached after he left his wife on the beach, and she was clearly blindsided by the divorce.
Armstrong told Anderson he thought Kristin had cheated on him, but Anderson didn't buy it at all. Anderson wrote, "She was devastated, and over the next few months I watched her shrink from a confident, healthy woman to someone who was frantic and depressed, which was heartbreaking."
Anderson Overheard Armstrong Say He Hated Livestrong Events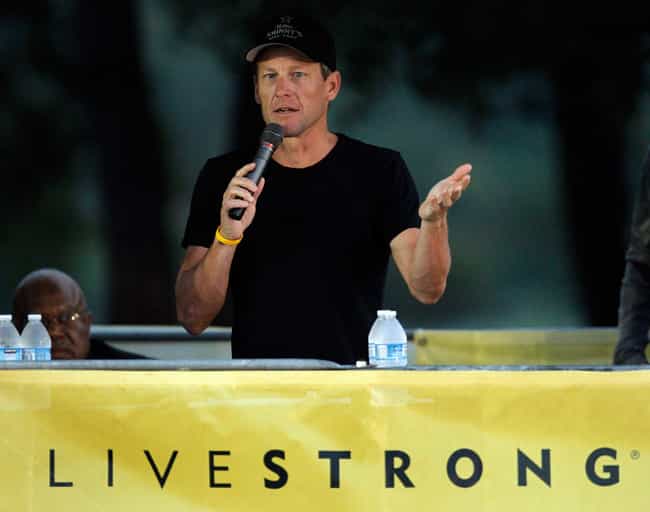 Livestrong became Armstrong's legacy after his cycling career ended. After beating testicular cancer that later spread to his brain, Armstrong was the face of Livestrong. However, according to Anderson, it sounds like Armstrong didn't go into the events with a very open and generous attitude. Anderson allegedly heard Armstrong say "I hate these f*cking events" to himself at a Livestrong event where he was giving a speech.
Armstrong Backed Out On A Promise To Help Anderson Open A Bike Shop
Anderson had a simple dream: to open his own bike shop. When he started working for Armstrong, Anderson claims Armstrong agreed verbally and in writing to one day provide the funds to make that dream a reality and endorse the shop.
After Anderson was fired, he was asked to sign a nondisclosure agreement. The NDA stated that Anderson would owe a hefty sum of money if he ever spoke about working for Armstrong in any capacity, which was a blow to his bike shop dream. If he couldn't say he worked with Armstrong, how could his shop get an endorsement? Anderson wouldn't sign. He wanted to speak with Armstrong about his promise.
When Armstrong called him, Armstrong told him to "cut this sh*t out." Armstrong said that there was no deal and accused him of extortion. Armstrong gave Anderson an ultimatum: sign the NDA and receive two months salary, or never work in the bike industry again.