Total Nerd 13 Important "Rick And Morty" Easter Eggs That Prove It's The Smartest Show On Television

223 votes
96 voters
7.1k views
13 items
Follow
Embed
List Rules Vote up the most clever 'Rick and Morty' Easter eggs you never noticed before.
Through a perfect cocktail of sci-fi adventure and dark, adult comedy, Rick and Morty serves up a fresh blend of colorful characters and thrilling situations to an audience that's overwhelmingly thirsty for edgy, emotional, and action-packed content. Rick and Morty has made viral waves across a variety of fandoms, and the show has generously tucked away all sorts of awesome, hidden gems within its animated walls. The Easter eggs you missed in Rick and Morty tie up loose ends, provide some extra insight to the show, and give shout-outs to favorite fandoms across a span of pop-culture hits.
The show's roots are deep-seated in pop-culture satire and its creators have certainly been around the creative block a few times before, so viewers can expect for there to be a plethora of hidden things in Rick and Morty – scattered around and waiting to be discovered.
If you pay close enough attention, you can uncover some of the Rick and Morty Easter eggs that the creative staff has left for you; some of them planted just for laughs or witty retort, and some of them hinting at what's to come in later episodes. Be sure to keep both your eyes and ears peeled for both hints and giggles as your flesh-embedded ocular devices suck in the goodness that is Rick and Morty.
Rick, Bird Person, And Squanchy Had A Band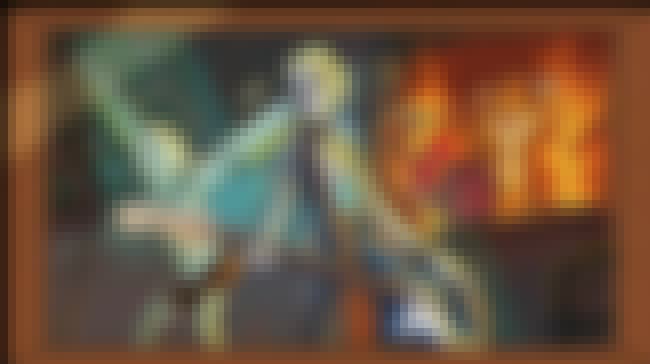 At one point in time, Rick, Bird Person, and Squanchy were all united as more than just targets of the Galactic Federation... they played in a band together.
In the Season 2 episode "Get Schwifty," Bird Person takes Morty to his nest. While the fate of the world rests upon the musical talent of Rick, Morty, and Ice-T, a little more faith is put into their endeavor if you catch a glimpse of their band photo - 'The Flesh Curtains" - which shows off Bird Person taking over the lead vocals, Rick on the guitar, and Squanchy parading around on the drums.
The Closing Image For Harmonious Claptrap Now Shows Dan Harmon Alone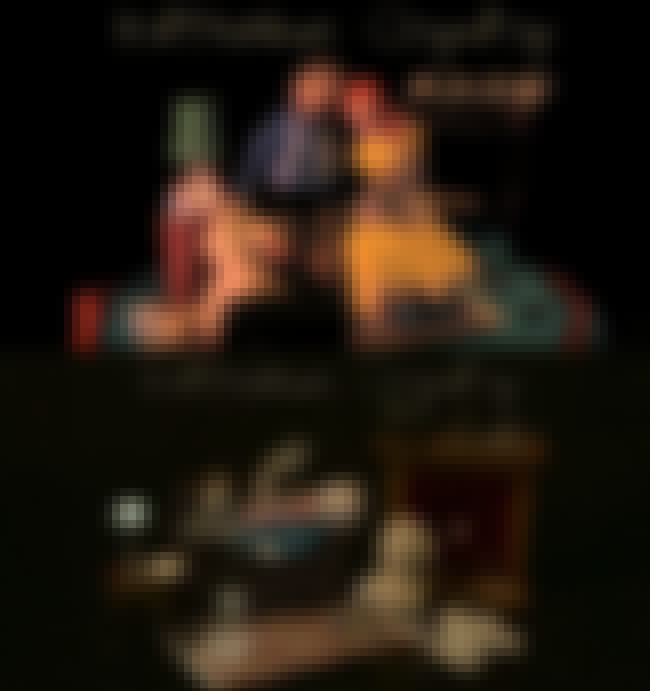 In a less light-hearted Easter egg, the closing image for Dan Harmon's "Harmonious Claptrap" has switched to a vanity card that shows his post-divorce life. Seasons 1 and 2 of Rick and Morty include Harmon's personal closing logo, showing off a happy display of him and a family – consisting of his wife and animals.
Season 3's closing still now paints a picture of Dan's life alone, still with his animals, but surrounded by bottles of alcohol and trash instead of in a happy, colorful home with his wife. This new closing image follows his recent divorce with comedian Erin McGathy.
Mr. Poopybutthole Told Viewers Exactly When Season 3 Would Premiere
Ooh wee! At the very tail end of the very last episode of Season 2, viewers are escorted off by a recovering, yet none-the-less excitable, Mr. Poopybutthole. He leads viewers into the bleak intermission period between seasons by letting everyone know exactly when they can expect Season 3 to premiere. "In, like, a year and a half... or longer" the awkward yet cheerful poopy man exclaimed while lying on the floor covered in pizza.
Sure enough, on April 1st 2017 – a year and 29 whole days after Mr. Poopybutthole last exchanged words with hopeful, hungry viewers – the first episode of Season 3, "The Rickshank Redemption," soared across communication channels and directly into the eyeballs of excited Rick and Morty fans. It happened just like Mr. Poopybutthole said it would, however, everyone had to wait even longer for the rest of the episodes to air.
Grunkle Stan's Items From Gravity Falls Now Reside In The Rick and Morty Universe
In Gravity Falls, the episode "Society of the Blind Eye" shows the character Grunkle Stan losing some very specific items. A notebook, a pen, and a yellow a coffee mug with a "?" printed on it get sucked into a giant, ominous portal, never to be seen again... in Gravity Falls, at least.
These three items later pop out of a portal Rick opens up with his portal gun while on the run from a horde of Ricks. This homage is one of Justin Roiland's shout-outs to other friends and coworkers in multimedia, one of them being Alex Hirsch, creator of Disney XD's Gravity Falls.