Total Nerd
This Morty Isn't Rick's Original Morty, And We Have The Evidence To Prove It

Updated October 13, 2018
56.2k views
9 items
There is one axiomatic truth about Rick and Morty: It's absolutely insane. The infinite parallel universes that the infinite Ricks and Mortys explore open up infinite possibilities for... well, anything. Coinciding with this truth is the countless Rick and Morty fan theories circulating on the web. One such mind-boggling theory argues that this Morty isn't Rick's original Morty. Confusing as it may sound, it's an idea that actually carries a lot of wait.
Given that Rick and Morty have replaced at least one pair of their dead counterparts early in the series, it's not at all implausible that the two aren't an original pair. Any number of crazy adventures could have resulted in this Cartoon Network dream team splitting up and reassembling.
Read on to discover all you need to know about this original Morty fan theory. As a bit of deep dive, this article obviously contains by a fair bit of spoilers – so don't be such a Jerry.
back to page 1
Rick Is Not A Stranger To Swapping Mortys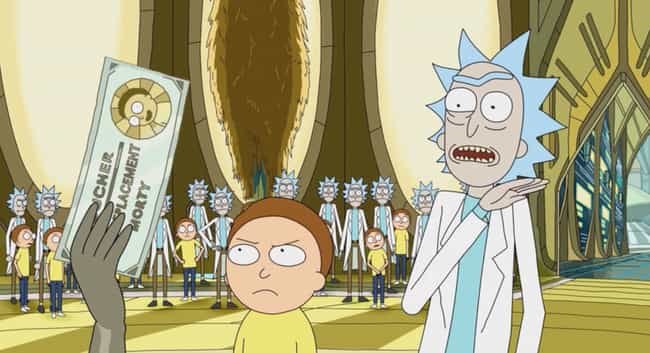 After Rick stops Evil Morty in "Close Rick-counters of the Rick Kind," he accepts a voucher at the Citadel of Ricks for a replacement Morty. It is implied that he is familiar with the concept of swapping out Mortys when need be, perhaps because he's already done so.
The Morty That Took Over The Citadel Of Ricks Is Evil Morty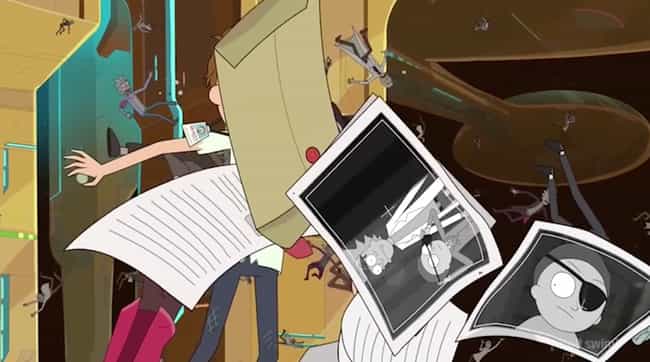 As a brief but relevant aside, there is conclusive evidence potentially confirming that the Morty elected president of the Citadel of Ricks (in "The Rixlantis Mixup") is the same Evil Morty from Season 1, Episode 10.
First of all, images of Evil Morty in his identifiable eye patch are seen floating in space with the dead would-be assassin Morty at the end of the episode. During that scene plays the haunting song, "For the Damaged Coda," by Blonde Redhead. If you remember, this same tune was featured in the final scene of Season 1, Episode 10, in which evil Morty walks away free. Coincidence? Not likely.
Evil Morty Is Potentially Rick's Original Morty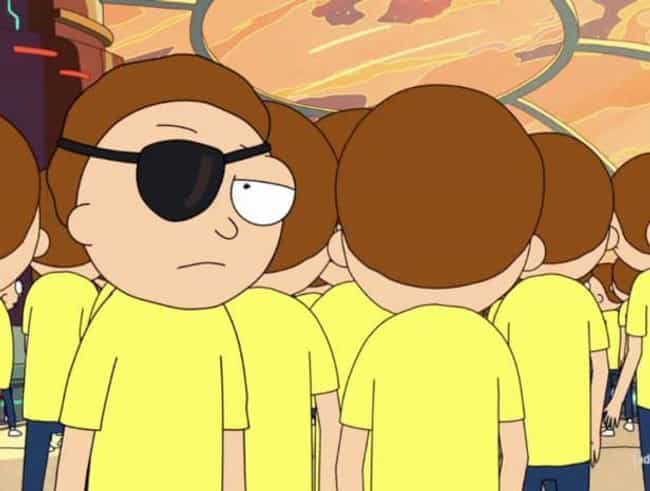 As the theory goes, Evil Morty could be Rick's Morty for a couple reasons. Firstly, having been raised in Rick's presence (as we see in the images), C-137 Morty could easily have been corrupted.
In "Close Rick-counters of the Rick Kind," Rick tells Morty that he's the "Rickest Rick," but does not affirm Morty's assertion that he is the "Mortiest Morty," which is perhaps further evidence that this is not his original Morty.
He also states in the same conversation that, "A cocky Morty can lead to some big problems. It can be a real bad thing for everybody." Rick says it in a manner that suggests he's speaking from experience. Perhaps a Morty raised by Rick wouldn't have endured the same abandonment issues and might be more confident... maybe even cocky.
Rick Essentially Created Evil Morty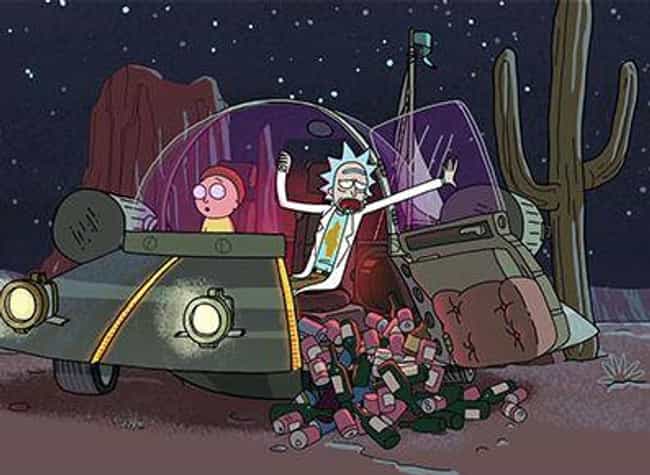 In the very first scene of the series, a drunk Rick drags Morty out of bed and takes him up in his spaceship. Rick states he's going to destroy humanity with a neutrino bomb he built. In response to this information, Morty forces his grandfather to land the ship and Rick drunkenly falls out of the ship saying, "It was all a test to make Morty more assertive." As he passes out, though, the ship's AI says, "Neutrino bomb activated," and the opening credits role.
According to the theory, Rick's presence in Morty's childhood corrupted Morty while making him confident and assertive. It seems that Rick killed the original Morty's family (and everyone on Earth C-137) with his neutrino bomb. Presumably, Morty got Rick back in the ship and escaped with him before the explosion, and that could explain why Evil Morty holds a grudge against him. How they parted form there, however, is unclear.