Total Nerd
Everything You Missed From The Surprise Season Premiere Of Rick And Morty

Fans of Rick and Morty creamed their collective jeans on April 1st, 2017. Adult Swim streamed a surprise Rick and Morty season premiere on a loop and Cartoon Network aired the episode repeatedly for hours on end. While many initially suspected some kind of Rick and Morty April Fools' day shenanigans, the show delivered and offered fans an amazing season opener to tide them over until the next season starts properly. What else can you expect from one of the most sincere, deeply philosophical shows on television?
Titled "The Rickshank Redemption," the episode was phenomenal (and will probably inspire countless new Rick and Morty fan theories in the interim until Season 3). It had high-stakes action, profound drama, and the series' trademark acerbic wit. It seems that Rick and Morty hasn't lost a step since the end of Season 2, and the amazing unexpected season opener has further stoked the flames of fans' ardor. People are getting super hyped, y'all. The only downside, of course, is that the episode was only available for a limited amount of time, disappearing from the air at midnight on April 1. So, in case you missed it, here is everything you need to know about the unannounced Rick and Morty Season 3 premiere.
Oh, and, obviously, MASSIVE SPOILERS AHEAD.
Rick Gets Trapped In His Own Consciousness (Oh, And It's A Shoney's)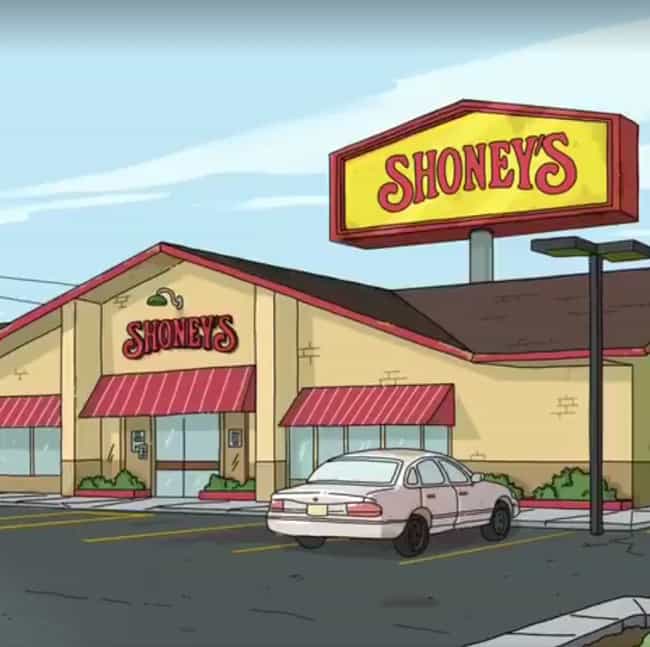 After the Galactic Federation captured Rick at the end of Season 2, fans expected Rick to be held in a physical prison. The bug aliens (Gromflomites, if you're nasty) took things a step further, however, and detained Rick in his own mind. Like the Zigerions in the Season 1 episode "M. Night Shaym-Aliens!," the Gromflomites try to extract information from Rick - in this case, the science behind interdimensional travel - by exploiting his mind in a simulated reality. Rick chooses to manifest said reality as a Shoney's and the episode provides viewers with an in-depth look into Rick's mind (his first reaction to 9/11, for example, was that the government was going to use it as an excuse to "take away our freedom").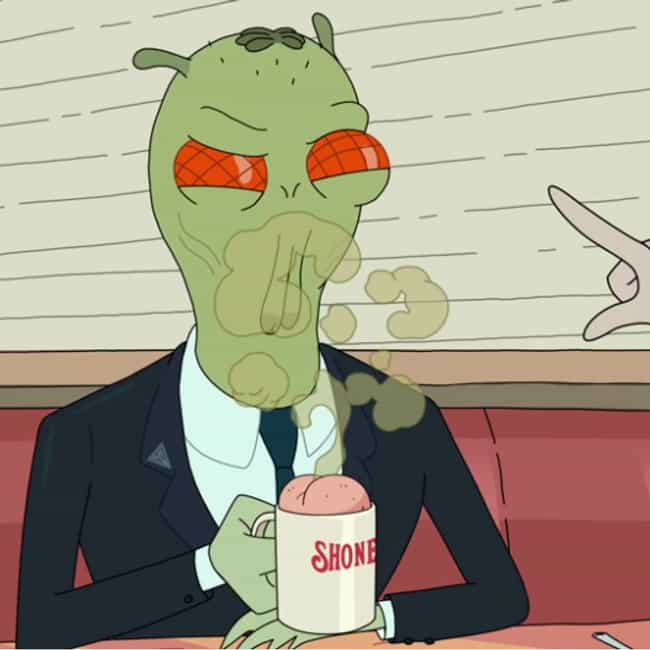 Nerd fangasm incarnate Nathan Fillion plays a Gromflomite interrogator opposite show creator Justin Roiland's Rick Sanchez for most of the episode. Fillion nails the smooth-talking yet smarmy role of an alien bureaucrat, sliming his way into convincing Rick to show him his memory of creating the interdimensional portal gun. Of course, he has a difficult time of it, since Rick is the smartest being in the universe. The mad scientist can make butts fart out of Shoney's mugs, after all.
The Smith Family Has A... Mixed Experience Under Federation Rule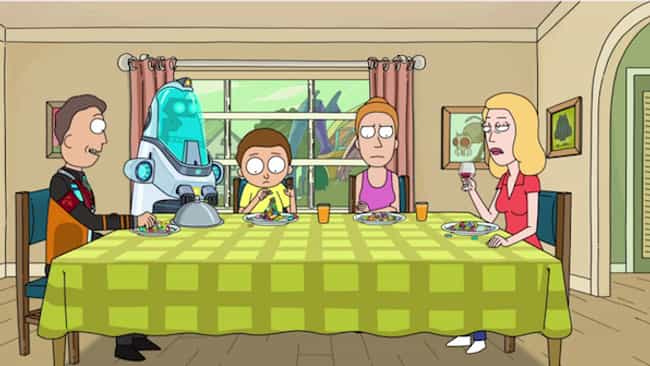 Now that the Federation has assimilated Earth, the Smith family is kind of all over the place. Jerry is elated. He gets promoted six times (even though he doesn't know what he does) and loves the family's robot butler/jailer Conroy. He even gets stoked over the pills he gets paid in (everyone is paid in pills now, you see), squealing with delight over his desert of "pill brûlée." Beth, on the other hand, is not having an ideal time. She's drinking heavily - washing down her breakfast pills with a whole bottle of wine, at least - and has lost purpose in her calling as a horse surgeon since alien medical technology allows horses to live in perfect health (and longer than tortoises).
Summer Has A Hard Time Letting Go Of Rick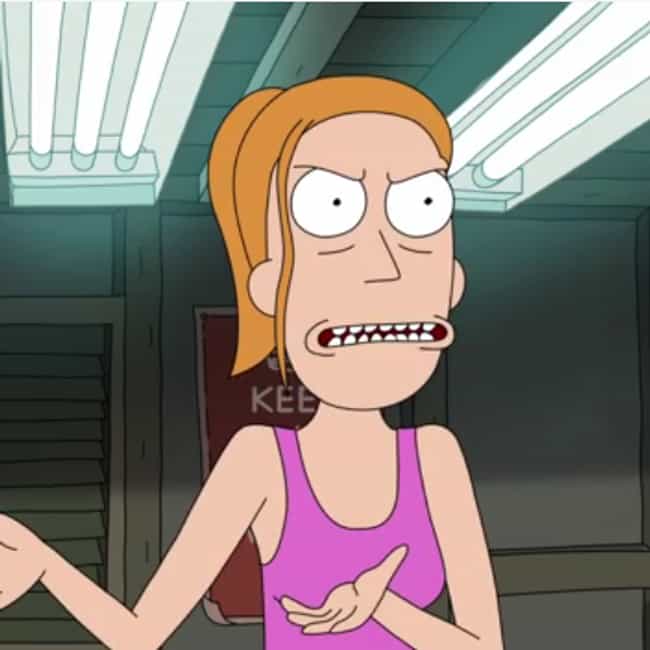 Despite her parent's attempts to anesthetize themselves with meaningless career success and wine, respectively, Summer can't accept Rick's incarceration. She hates the new alien overlords (for one, in their weird calendar, she's 47) and scours the garage for any leftover technology Rick left behind. Morty, for his part, attempts to dissuade Summer by renouncing Rick and maintaining that they should just get on with their lives. His implication that Summer should just dig up the alternate version of Rick in their backyard, however, backfires when his sister decides to do just that. It was just ghoulish overkill, Summer. Ghoulish overkill!