Button Mash
The 7 Most Ridiculous Lawsuits in Video Game History

Updated June 14, 2019
10.7k views
7 items
The crossover combination of legalities and video games isn't anything new - gaming lawsuits happen all the time. Take for example, people like Patrice Désilets, who have struggled to wrestle back the rights to their games - in his case he had to rescue 1666: Amsterdam from the clutches of Ubisoft, after they wrongfully terminated him. In the world of video games, lawsuits are pretty common as people fight for ownership, censorship, and more. Of course, not every lawsuit makes sense - and some are downright silly.
It's important to know when and how to pick your battles when taking the fight to judicial arenas. And over the years, much like non-gaming related legal fisticuffs, what we find betwixt are cases of individuals and parties alike who abuse the judicial system for the pettiest, and sometimes hilarious, of reasons. Whether these lawsuits by gamers are justified or not, they make for interesting reading.
Get ready to chuckle and strain your neck with constant head shaking, these are the most ridiculous lawsuits in gaming.
Lindsay Lohan v. Grand Theft Auto V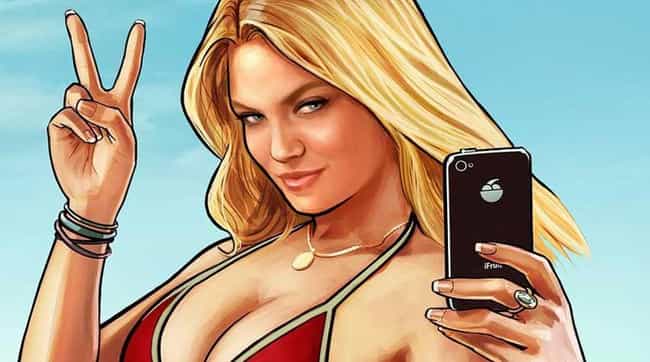 Lindsay Lohan is a very famous and problematic actress and Grand Theft Auto is a very popular and problematic video game series and, in 2014, these two forces met in court.
Lohan believed that GTA V had used her likeness without her consent in the design of a character (Lacey Jonas) and used the implied association to drive up sales, so she filed suit against developers Take-Two Interactive. Lohan's attorneys would even go as far as to say that Lacey wears a hat similar to hats that Lohan herself wears. (Because you know when you think of Lindsay Lohan you think "Oh yeah, the girl who was infamous for wearing hats," right?) Plus Jonas was seen posed with the two-finger "peace salute," and throwing up peace signs is a hand gesture that Lohan (allegedly) used all the time. (Because you know when you think of Lindsay Lohan you think "Oh yeah, the hat-girl who was all about peace," right?)
It's actually not the craziest lawsuit in the world, as the character does look a little bit like Lohan, particularly in a fairly famous picture of Lohan also wearing a red bikini and flashing the peace sign. But it was later revealed that the true visual inspiration behind the creation of Lacey Jonas was a model named Shelby Welinder, who was hired by Rockstar through her talent agency and even took a pic of the paycheck as proof.
The court dismissed Lohan's case and ruled that the character looked like a "generic. . . twenty something woman without any particular identifying physical characteristics."
Yikes.
Guy from Russia v. Bethesda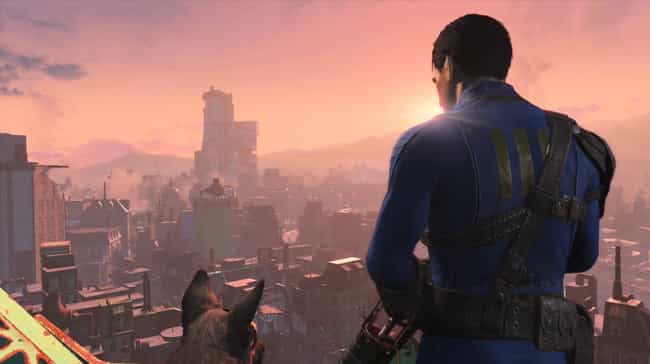 In December 2015 an unnamed, 28-year-old man from Krasnoyarsk filed suit against Bethesda for making Fallout 4 "too addicting." The individual had gone on a hardcore play binge for three weeks straight, skipping out on work, skipping out on friends, and skipping out on his wife. As a result, he lost all of the above.
The lawsuit sought 500,000 rubles ($7,000 US) in damages for emotional turmoil. The individual had already obtained representation through the "Single Center of Protection" who, despite expressing some hesitation in making a case against a foreign company, were willing to see how far they could take it.
While his losses aren't a huge surprise in light of sacrificing his priorities, it's obvious that there were already a number of factors in play to have lost his wife and job in the meager span of three weeks.
CandySwipe v. Candy Crush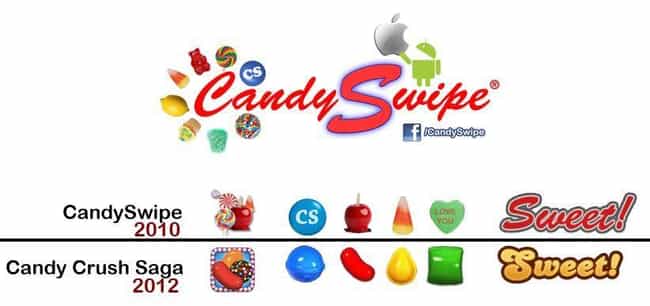 The war for ownership of long-established words in the English language continues. In February 2014, King, the developer of the hit mobile game Candy Crush Saga, pursued copyright claims against any and all games that utilized the words 'candy' and 'saga' in their names. This, of course, sparked a lot of concerns amongst developers, but the silliness did not stop there.
It was brought to light that Albert Ransom creator of CandySwipe, had been locking horns with King over their respective creations' names ever since Candy Crush Saga's release in 2012. The kicker: CandySwipe was released in 2010. Ransom had long been concerned about confusion between both titles, not just in name, but also the fact that much of Candy Crush's gameplay elements, including icons, were nearly identical to CandySwipe. Ransom would go on to pen a fierce open letter directed at King, with memorable lines such as "I hope you're happy taking the food out of my family's mouth."
Two months later, the dispute came to an end. Ransom posted on his site that both parties amicably agreed to withdraw their claims and their respective games will continue to coexist without any changes. Around the same time, King and another developer, Stoic, also came to the same agreement with regards to Stoic's The Banner Saga.
Silicon Knights v. Epic Games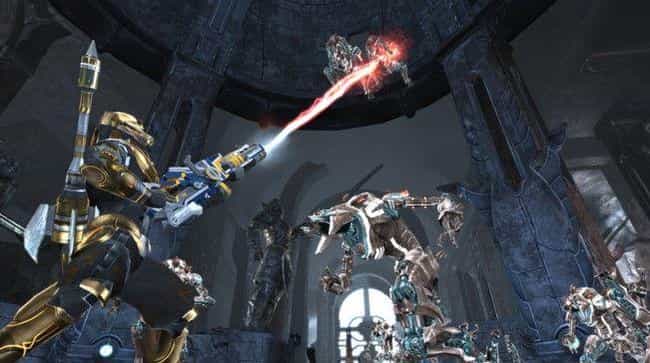 There's a lot to unpack here. In 2008, Silicon Knights finally released Too Human, which spent a long 10 years in development hell…to less than stellar reviews. Probably anticipating the bad reviews, a year previously Silicon Knights attempted to sue Epic Games for failing to provide them with a complete version of their Unreal Engine 3, which they were supposed to use on Too Human's development. Epic Games never delivered Unreal Engine 3, which forced Silicon Knights to develop their own engine which, they maintain, is why it took so long for their game to come out (and why it was ultimately, you know, bad). Epic in turn filed a counter-suit against Silicon for utilizing their engine without paying royalties (and if you're keeping score at home, suing the people that it turns out you stole from is a much worse thing than just releasing a bad game).
Five years later, the case came to a close after thorough investigations revealed that Silicon Knights had actually copied lines of the Unreal Engine's copyrighted code and made efforts to hide the theft through tampering of various components of the code. Silicon Knights was then ordered to recall and destroy all unsold copies of their games that used the Unreal Engine including Too Human and X-Men: Destiny. On top of that, they were to pay Epic over $9 million in damages.
Crushed from the weight of the lawsuits, and being exposed for their wrongdoings, Silicon Knights filed for bankruptcy in 2014 and closed its doors.