Power Rankings

The Most Ridiculous Sports Hoaxes You've Never Heard About

232 votes
64 voters
3.8k views
19 items
Follow
List Rules Vote up the most ridiculous sports hoaxes.
Being a great athlete is a dream shared by millions, including almost all of the people who committed the biggest hoaxes in the history of sports. If you can't make it on your own, an athletic hoax might be able to get you closer to your goal than you ever thought possible. From fakes in pro sports to college sports hoaxes, all of these stunts are motivated by one thing: a dream left unfulfilled.
Making it into college athletics, let alone into the pros, is unimaginably difficult. All of these sports conspiracies are from someone who just wanted to experience what that fame and fortune must be like. These aren't all NFL hoaxes or cheaters (although, a great many of them are) - they're mostly people who made bad decisions, got in over their heads, and then continued to make bad decisions. College sports athletes who cheat are possibly throwing away a great future, while many of these frauds didn't exactly have a bright future awaiting them.
So, what happens to the dreamer whose dreams don't come true? If you're in on any of these huge sports hoaxes, you fake it 'til you make it… or you don't, are found out, and then end up on this list.
Fry Ball: The Great Potato Play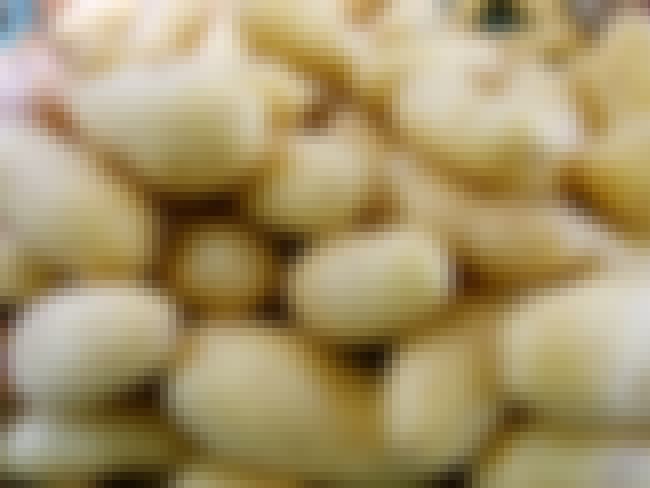 One of the most chaotic plays in baseball is when the catcher accidentally throws the ball into the outfield. On August 31st, 1987, such a play became even more chaotic at a game between the Williamsport Bills and the Reading Phillies in Double-A ball. Bills Catcher Dave Bresnahan took a low pitch and then threw to third to pick off runner Rick Lundblade. Dave's throw sailed into the outfield and Rick broke for home... only to find that Dave somehow still had the ball and tagged him out. In the ensuing confusion, the truth came out: Dave had thrown a peeled potato into the outfield. Dave was later fired from the Bills for this, and still no one is sure how exactly he managed to hide a large peeled potato during the game. One wonders what might've happened had he, you know, just thrown to 3rd.

Agree or disagree?
The world of college football is ripe with controversy and competition, and the scandal surrounding Notre Dame's beloved linebacker Manti Te'o and the tragic loss of his "girlfriend" only emphasizes this further. Manti Te'o had already established himself in the limelight of college football when he surprised everyone by signing on with Norte Dame over U.S.C. - so when his girlfriend, Lennay Kekua, suddenly died of leukemia, he secured himself a place in the hearts of college football fans everywhere. That is, until the media outlet Deadspin received a tip that it was all in fact a big hoax - there was no girlfriend at all. Whether or not Te'o was in on it was hotly debated for some time, until it was revealed that he had been tricked by a 22-year-old guy in southern California who had been impersonating a nonexistent Lennay Kekua through fake social media profiles.
Also Ranked
#19 on The Best Notre Dame Football Players of All Time

Agree or disagree?
see more on Manti Te'o
Rocky Perone Discovers How To Go From Being 36 To 21 - Lie
Sports can be cruel, and you only have a brief period of time to be a great success. At 36, Rich Pohle was cut by the Kansas City Athletics and couldn't get back into baseball; so, he made himself "Rocky Perone," a 21-year-old Australian who came to America for the love of the game. He put as much work into his appearance as he did his game: he shaved three times a day, got facials, a wig, and mudpacks, and was careful about how he drank and ate. Amazingly, the San Diego Padres signed him, and he played one game for their Walla Walla affiliate before the other team's manager recognized him - he was cut the next day. In the game, though, he went one for two with a walk and he stole a base.
Agree or disagree?
A Short Track Gets Even Shorter If You Don't Run All Of It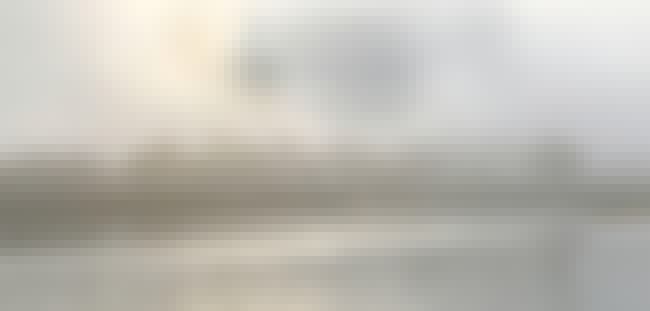 Fog obscures: Sylvester Carmouche was a jockey on a horse at the Delta Downs in 1989 when the fog started rolling in. He won the race handily, but was later accused of hiding on his horse in the fog and coming out of it during the final turn. Perhaps they caught on to him when he won the race by 24 lengths. This wasn't just cheating in a race, either - it was considered felony theft by fraud. Perhaps that's ironic, as his horse's name was "Landing Officer."

Agree or disagree?